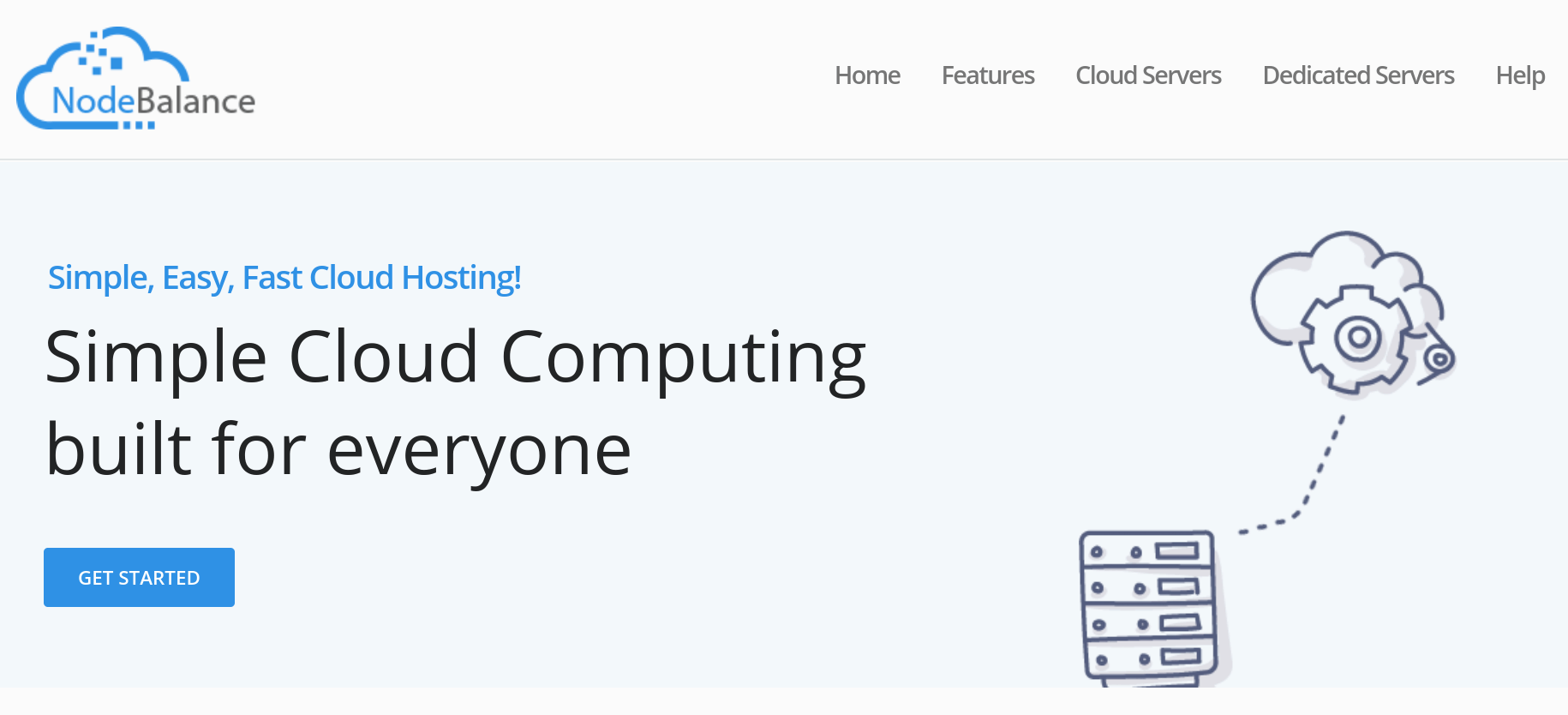 To compare the best web hosts, we hosted the same WordPress website on each one and tested performance, customer service, and value for money.
Check out the results here.
NodeBalance is a small I.T. company that offers SSD-powered cloud hosting services. Although it has a British VAT number, and its terms-of-service page advises that "Our services can be used for anything that is legal under UK law," all its plans appear to be priced in Danish krone (DKK).
NodeBalance's website is attractive and easy to navigate, but simple. You can compare plans, check the terms, and even place an order within minutes of landing on the homepage. However, some of the pages, e.g., for the privacy policy, are empty.
Features and Ease of Use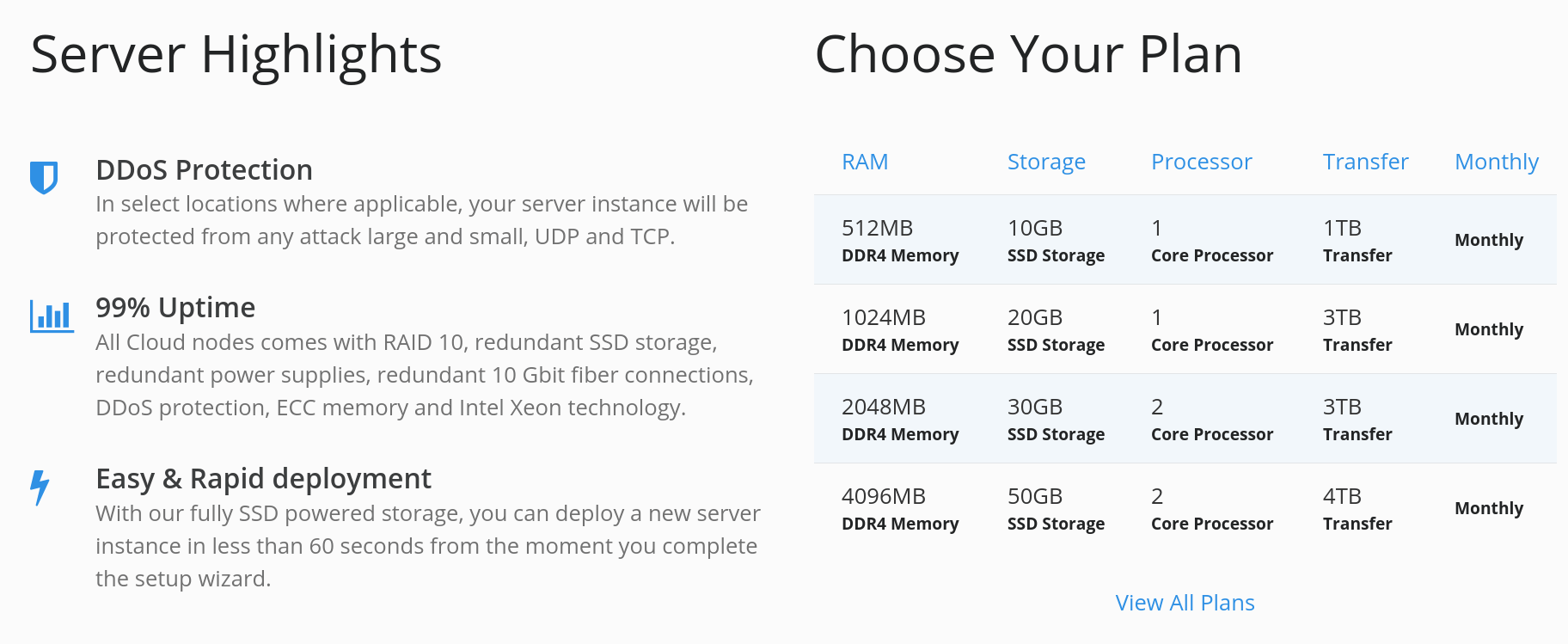 When you order a cloud server from NodeBalance, you will get access to these features:
Debian, Centos, or Ubuntu Linux OS
Custom cloud control panel
Simple billing system
100% SSD storage
Setup wizard
Cloud VPS nodes use 100% SSD storage for higher performance, so even with large websites and databases, you shouldn't see your servers struggling to cope. Every cloud VPS customer also enjoys DDoS protection. Aside from monitoring traffic patterns 24/7 for threats, this service uses customized filtering methods to protect your websites, enterprise app servers, game servers, and more. Mitigation time is almost instant.
At PowerCloud, we've designed a user-friendly custom cloud panel that allows you to easily manage your cloud VPS. You have the flexibility to upgrade your resources whenever needed, ensuring your server meets your growing demands. To enhance the security of your account, we implement 2-way verification through a smartphone app, providing an extra layer of protection and ensuring that only you have access to your account.
Pricing and Support
NodeBalance uses a credit-based billing system that requires you to add credit to your account to pay for any services. Cloud instances are charged on an hourly basis but billed monthly, quarterly, semi-annually, or annually. You don't have to sign a contract, and you can cancel at any time (without a refund).
Converting NodeBalance's DKK prices to USD reveals just how affordable they are. Services are scalable, so you can get more computing power, extra IPs, and bandwidth upon request whenever the need arises. In the event of downtime, the 100% uptime SLA will credit 5% of your monthly fee for every hour that the service is down. This said, other parts of NodeBalance's website mention 99% uptime, a 99.99% network uptime guarantee, and 99.99% power continuity.
Support isn't NodeBalance's strength. With a six-hour ticket response time and a broken contact form, Nodebalance doesn't strike me as the kind of company that takes customer support seriously. For self-support, there is a limited knowledge base containing about 30 articles: