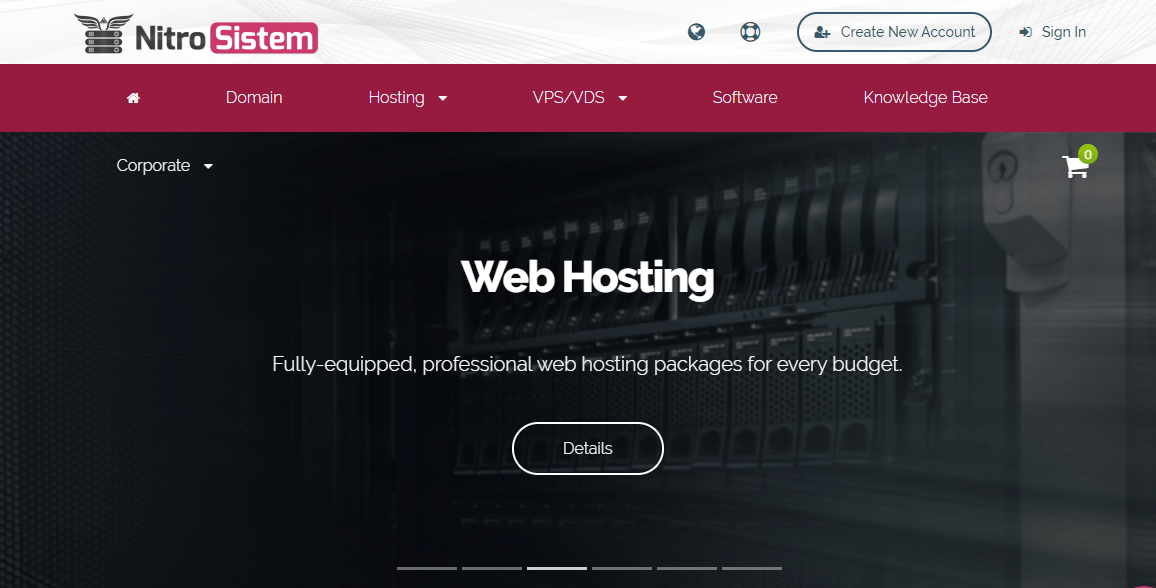 Based in Turkey, Nitrosistem offers hosting services such as shared hosting and virtual private/dedicated servers (VPS/VDS). It has its data centers in Germany and the United States, and its website is available in English.
Features and Ease of Use
Through its shared platform, Nitrosistem provides Cheap SSD Hosting, Professional SSD hosting, and Reseller hosting. The Cheap and Professional hosting plans have these features:
From 500MB to 3GB disk space
Unlimited bandwidth
Free SSL certificate
Backups
All of its shared plans are hosted on the CloudLinux operating system. This OS separates all users of the shared server into distinct lightweight virtualized environments (LVE) and limits the server resources of each user so that they don't affect others. With this, security is improved and stability ensured.
To improve the speed of your website and reduce the loading time, Nitrosistem offers Litespeed web server. By industry standard, it is the fastest web server, serving static content faster than any other and it is very appropriate for busy websites. SSDs also come with these plans. With servers that run on this kind of drive, your website is sure to experience great speed and even better performance.
It then offers cPanel, which is Linux based, and comes with a simple graphic user interface (GUI) that anyone can navigate.
It also offers VPS/VDS plans in different categories. They come with lots of nice features such as SSD NVMe technology on some of them. Users will get to choose between its two data centers where they want their servers to be located.
The Nitrosistem website is not very easy to navigate due to its unedited templates, bare pages, and unclickable links. For this reason, lots of information is not available to users.
Pricing and Support
Nitrosistem offers six shared plans in total and they are some of the cheapest priced plans in the market.
The company offers annual and biennial billing cycles, with a discount applied to the biennial option. However, opting for the yearly cycles requires committing to longer durations without a guaranteed level of satisfaction with the service.
Credit cards and bank transfer are the billing methods available. Nitrosistem also provides an e-wallet, which you can top up to make payments. Its credit card payment method attracts a 5% commission.
The vendor offers a free website transfer for all shared plans that are hosted on cPanel, but it doesn't offer free domain registration.
Client support is available through phone, email, contact form, ticket, knowledge base, and live chat. I sent an email, but got no reply.