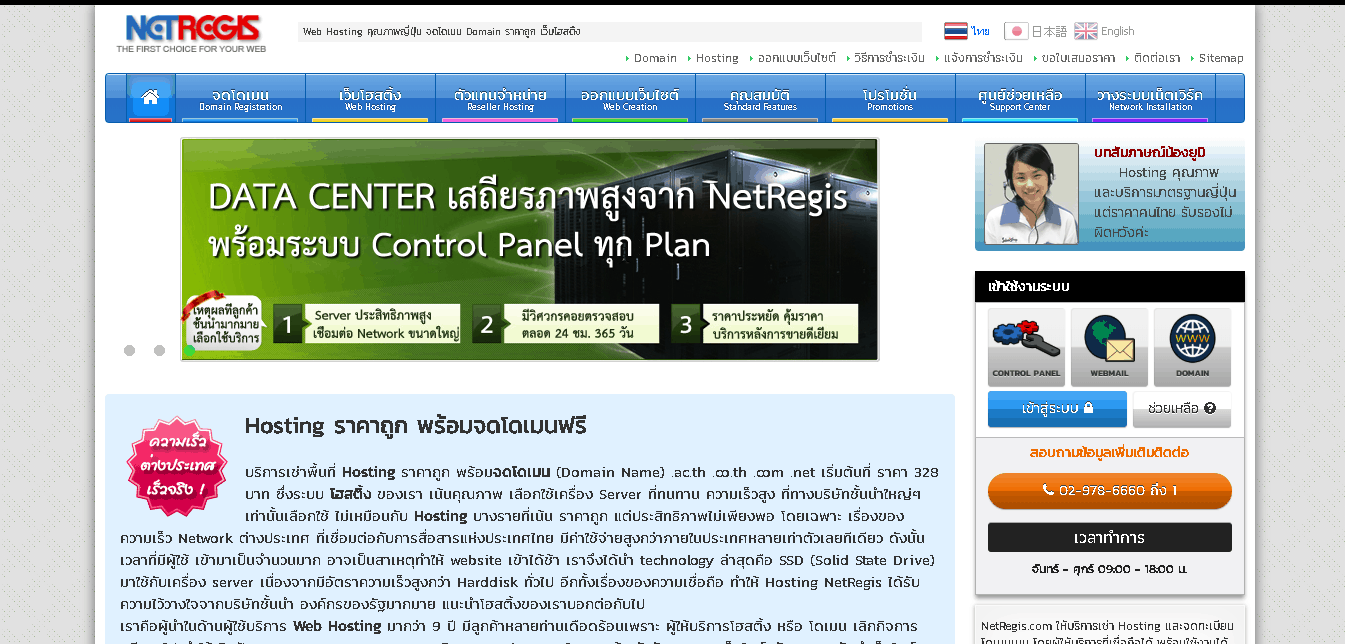 For more than a decade, NetRegis has provided hosting and website development to its customers in Thailand and Japan. It offers web hosting, reseller hosting, domain registration, and website development. The company's website is available in Thai and Japanese versions. Although there's a link to an English version, it does not appear to work. Its servers are housed in Thailand.
Features and Ease of Use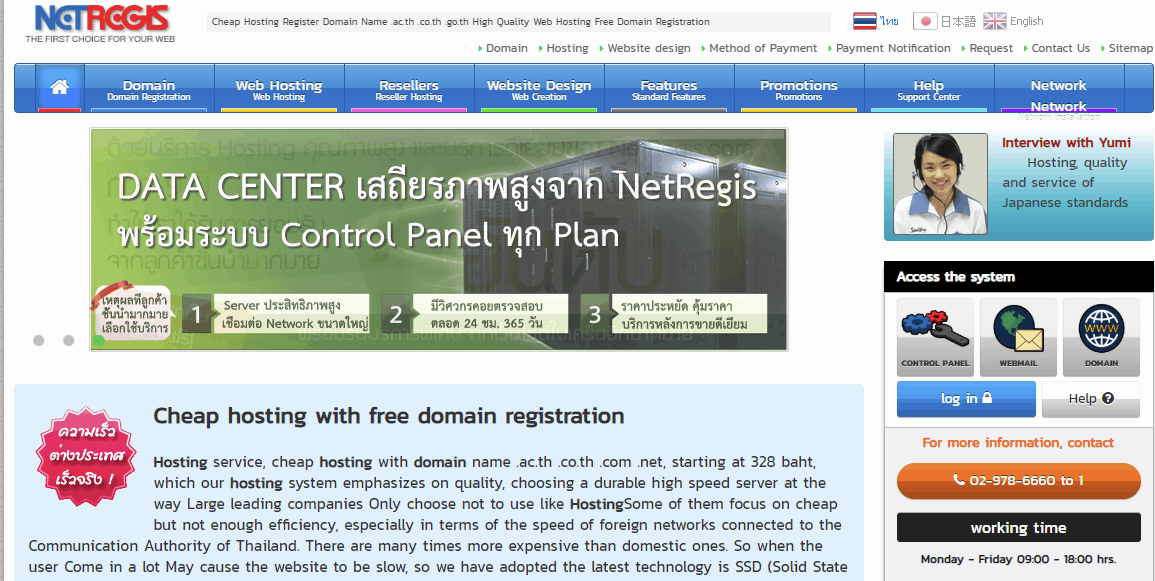 NetRegis offers eight Linux and Windows shared hosting plans with resources for small to medium-sized websites. Customers on these plans get the following:
Free domain on some plans
Anywhere from one to 20 hosted websites per plan
Up to 30GB SSD
Anywhere from 10GB to 500GB data transfer
NetRegis offers some marketing features that you might not find with any other web hosting company. One of them is free SEO for one year. It will promote your website based on one search phrase to rank high on search engine results pages. SEO takes about 4-6 months to kick in great results, so one whole year is a fantastic perk. You are entitled to this from the third (Standard) plan. The company will also allow you to advertise on the Savepay.net auction website for free for ten days.
NetRegis uses SSDs on RAID 5; the read performance is very fast on this RAID although write speed is a bit slower. You still get your precious data even if one drive fails, however, that's only if it's a hardware issue as RAID hardly protects against software problems. You still get excellent security with decent performance.
For hosting management, you can either use Plesk or DirectAdmin. Plesk is great for beginners as it's simple and intuitive. DirectAdmin works better for those who know their way around control panels but it's still less overwhelming for new users than cPanel is, at first glance.
Pricing and Support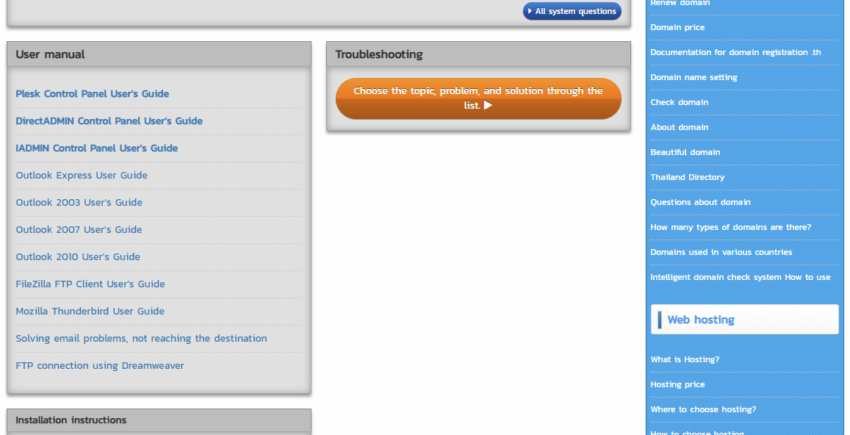 NetRegis offers one student plan with Linux and Windows variations. This plan allows students to host simple websites like a personal blog at a low cost price. Students are required to fax or email their student IDs for verification before they can sign up for the plan.
For the eight other shared hosting plans, the prices are very high. I kept checking again to be sure that they were actually monthly prices. The beginner plan isn't as expensive as the rest but for the features that NetRegis provides, it should be cheaper, not to mention the set-up fee added to it.
On a positive note, you get a free domain on the top two plans and discounted domain registration prices on the other plans. Subscription periods start from three months, along with six month and one-year options.
The company has a support center with tutorials for managing different hosting features through the control panels.
The knowledge base is great, but if you aren't DIY inclined, then you should be in touch with a member of the support team. Its support agents are available through email, phone, and fax from 12:00 AM to 6:00 PM from Monday to Friday, except on public holidays. Surprisingly, I sent an email but didn't get a reply.