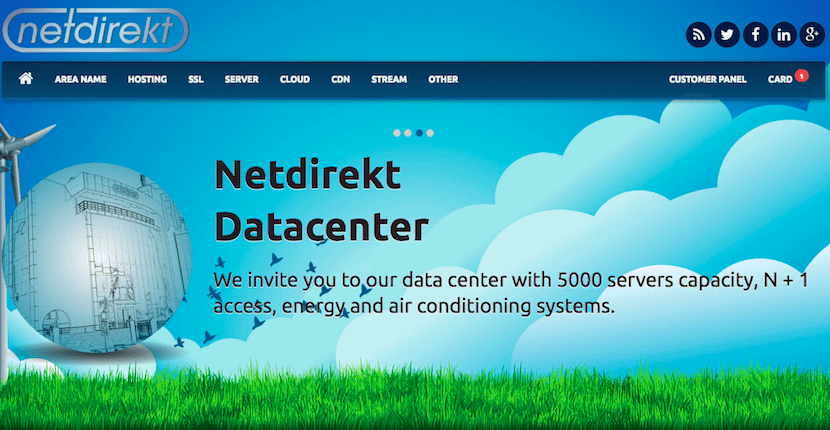 Founded in 2009
,
Netdirekt are a relatively new website hosting company. They don't advertise how many customers they have, however, after chatting with their service I learned that they do
own and operate their own data center
, which suggests their customer base is considerable. Their website is available in Turkish, though, they also provide support in English.
Features and Ease of Use
Netdirekt offer a comprehensive suite of website hosting services including: PHP hosting, ASP.net hosting, reseller hosting, SEO hosting, corporate website hosting, email hosting, WordPress hosting, and video hosting. They also offer domain registration and SSL certificates.
Their shared hosting packages include the following features:
99% uptime guarantee
Automatic weekly backups
Domain registration available at additional cost
SSL certificates available at additional cost
From 500MB to 50,000MB disk space, dependent on package
10GB monthly transfer to 100GB, dependent on package
Netdirekt owns and operates their own Tier II data center, which is located in Turkey. Whilst Tier II is certainly not the best, it does mean you'll enjoy over 99.749% uptime and partial redundancy in power and cooling. What's more, as it is owned and operated directly by Netdirekt, you can expect faster response times to issues and faster website load speeds.
Their website states a 99.99% uptime guarantee, however I am unable to find a service level agreement (SLA) on their website to back this up. I also spoke with their customer support, who confirmed they do not offer any form of compensation in the event their uptime goes below 99.99%. I feel this is little more than a marketing strategy.
One rather large consideration when reviewing their packages is their 15% resource cap. This means that all packages come with a 15% CPU and memory usage per user. Whilst this is common amongst some companies, I could not find any clear terms and conditions about what happens when you reach the limit.
In terms of getting setup, they are harder than most companies. They only accept bank transfer by Western Union and once you've paid, they commit to getting you live within one day. While this may be sufficient for Turkish customers, this is quite inconvenient and a little unusual for most international clients.
Pricing and Support
Their prices are very cheap compared to both international and Turkish competitors. However, their data centers are Tier II, which is likely the reason for the lower price point. It's also worth pointing out that SSL certificates and domain registration need to be purchased on top of the website hosting packages.
They offer one and two-year terms only. If you decide to purchase two years upfront, the price is reduced. During the checkout process, you have the option to add more traffic, databases, and disk space for an additional monthly fee.
In terms of customer service, they do have 24/7 support. You can contact them via telephone, email, and live chat. They also have a substantial help center on their website. I've contacted them several times during daytime hours on live chat and their response has always been prompt. I have to add, there have been issues with communication and my requests were misunderstood several times. This is likely due to the language barrier and not the quality of the support staff.