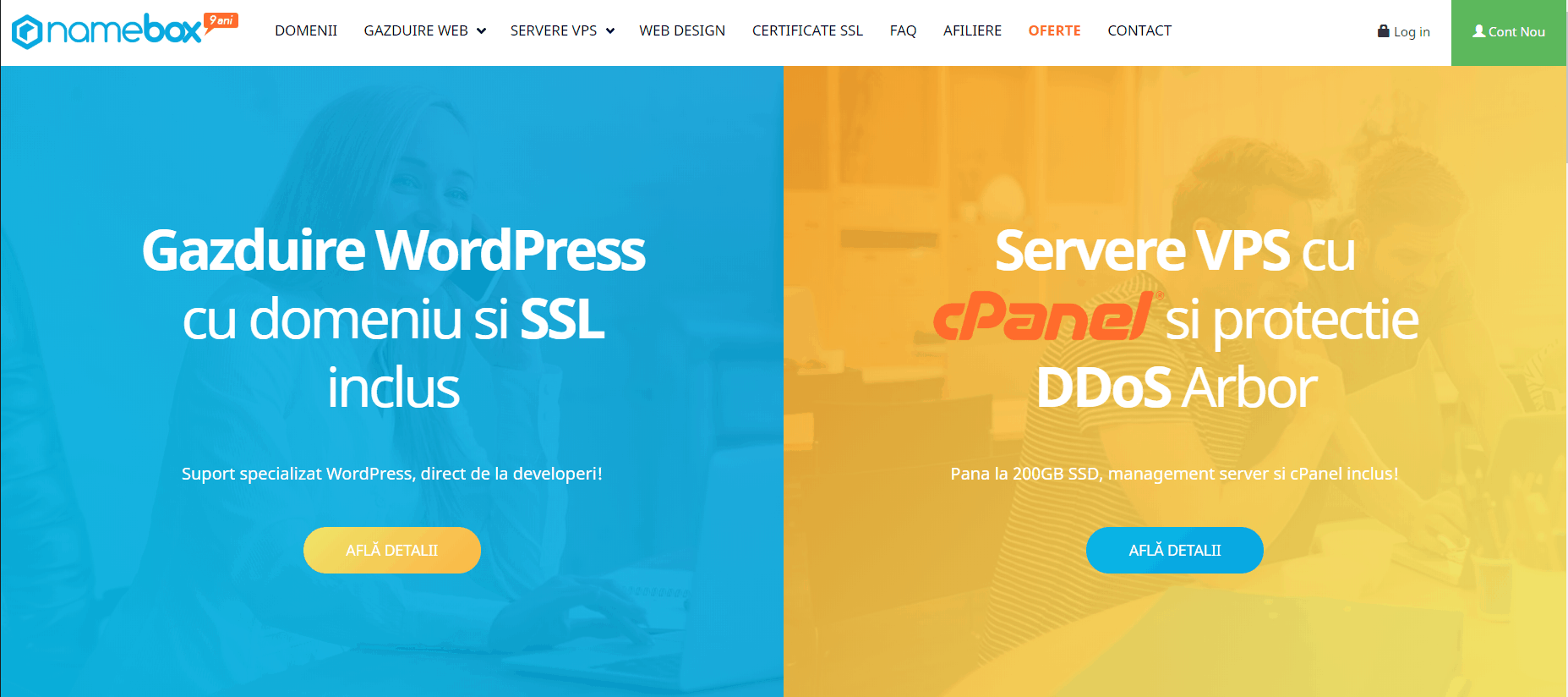 Namebox.ro is a Romanian-based hosting provider that focuses on providing hosting solutions and domains to Romanian customers
. They are a relatively new host with a modern and customer-orientated approach that tries to empower their customers with powerful website creation and hosting features.
Features and Ease of Use
Besides what you would expect from a hosting provider, such as domain name registration, a hosting platform, etc. Namebox.ro  also provides a number of features if you want your site to have high SEO performance or if you need a specific type of hosting. For example, these are some of the features:
SSD Hosting: All products use SSD storage for increased performance.
SEO Complete hosting: This hosting package is made specifically to help clients maximum traffic to their websites.
Website cleanup or optimization: For a fee, Namebox.ro can professionally create your entire website for you, optimize it for SEO and performance, or remove all viruses and monitor it for threats.
SSL Certificates: Most plans come with free SSL certificates but you can also purchase certificates from top providers.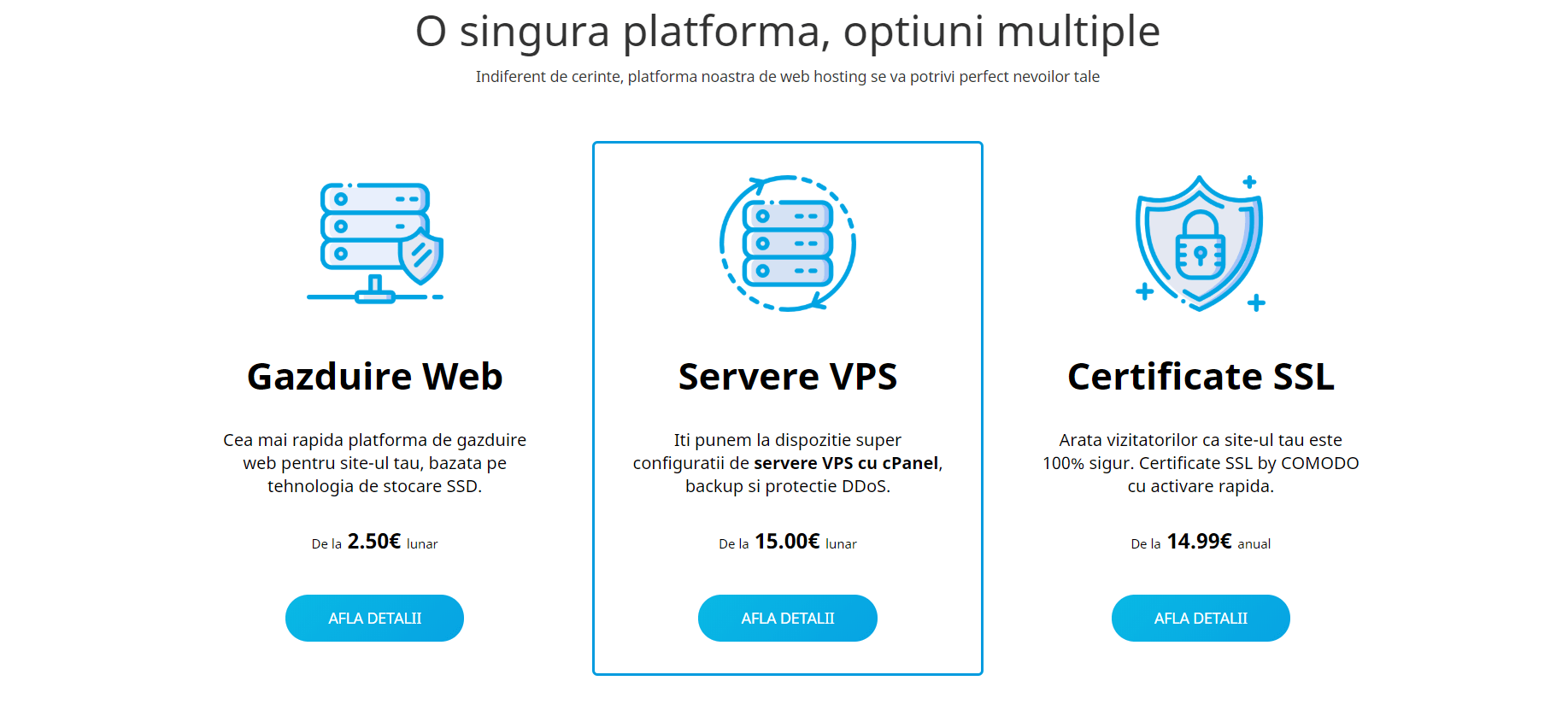 Your experience using Namebox.ro can be as easy or as challenging as you want it to be. All hosting solutions already include a relevant hosting manager (such as cPanel). The technical support teams are there to help you with anything from transferring your domain to setting it up. You could also enlist their services to make your site more SEO-friendly or to do virus removal. The only downside is that you'll have to wait for most of these services to be completed as they can take a few days.
Pricing and Support
Namebox.ro provides very affordable hosting products, especially considering that almost all prices include your domain, SSL certificates, DDOS protection, and 24/7 support. Unfortunately, there aren't any free plans. You can find solutions for:
Web hosting: You can choose from four plans with limited and tiered storage, domains, and databases but with unlimited bandwidth. The most basic plan doesn't include an SSL certificate. These plans are appropriate for anything from personal blogs to large online stores.
WordPress hosting: Three hosting plans all include free SSL certificates, .ro domains, and unlimited traffic. Plans differ in the amount of storage, the number of websites, and whether a Dedicated IP is included.
SEO Complete: The SEO complete hosting plan is billed yearly.
VPS Servers: All these products use advanced hardware for maximum performance. Different plans have different amounts of RAM, guaranteed RAM as well as processing power.
There are no free trials or plans.
Regrettably, Namebox.ro falls short in terms of available support options. While email support is available 24/7, the phone lines are limited to office hours from Monday to Friday in the EET time zone. Live chat support is not provided. However, once the support team gets back to you, there is nothing to complain about. The technical support via email is prompt in their responses and efficiently helped me resolve an issue with my Magento server uptime. While the support availability may be limited, their responsiveness and effectiveness make up for it. The support staff is outstanding in how knowledgeable and helpful they are.