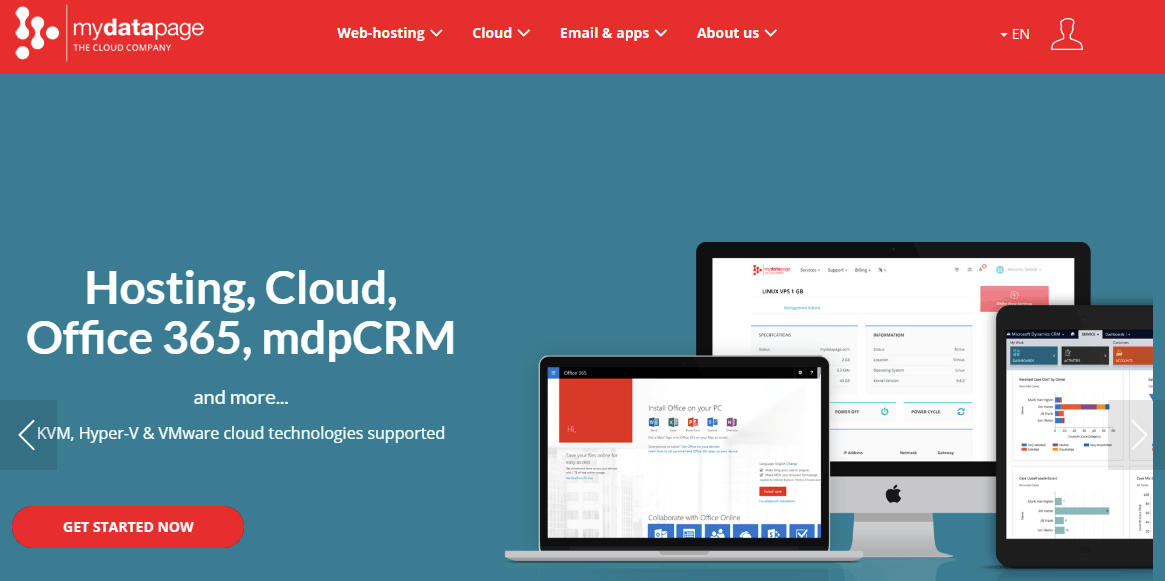 Mydatapage is a web hosting company that was created by server administrator enthusiasts with at least five years of experience. The company offers web hosting, Virtual Private Servers (VPS), and cloud hosting amongst other services.
It has servers that are located in the United Kingdom, United States, Germany, Netherlands, Singapore, and Lithuania. You can view the website is these translations: Ukrainian, Russian, Lithuanian, and English.
Features and Ease of Use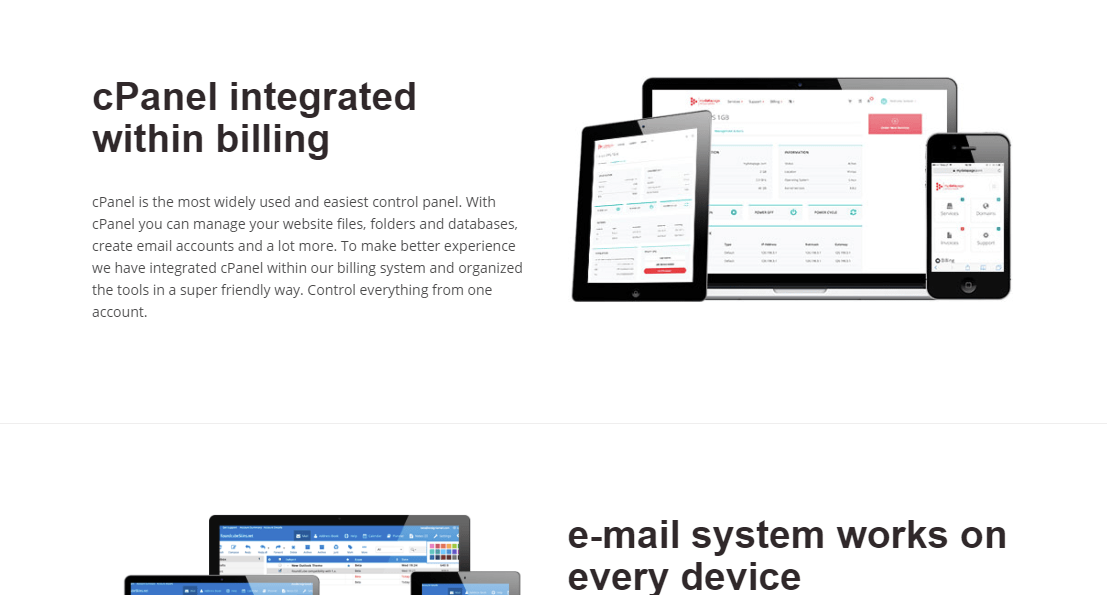 For web hosting, Mydatapage offers shared hosting for websites built from scratch, WordPress websites, and E-commerce websites. The plans feature the following:
99.98% uptime guarantee
Daily automatic backups
Unlimited storage
Either two or ten websites
Unlimited traffic
Mydatapage runs a tier III data center. This exceeds the features and capabilities of Tier I and Tier II with redundant capacity and data center infrastructure components. As such, there should be minimal unplanned downtime. In fact, Mydatapage is so confident in its ability that it guarantees a credit of up to 100% of the monthly fee if there's a network or power outage.
It offers unlimited traffic with 1Gb/s ports for shared hosting. A small business website will most likely not use up to half of that.
The company provides solid state disks to ensure that performance is top-notch. The disks are placed in RAID 10 arrays for reliability so that if there's a hardware failure from one of the disks, the others still carry customers' data and from them, that data can be copied to a new disk.
Mydatapage offers the option of both Linux and Windows operating systems. There are two sets of plans for them and you can pick which you want. CloudLinux is on the Linux server while Windows customers get the latest version of the Windows OS. The company supports PHP, Perl, Python, Ruby, and ASP.Net.
For beginners, there's no website builder for a seamless design. However, the company provides an application installer that supports Acquia Drupal, BlogEngine.NET, Joomla, Kentico CMS for ASP.NET, mojoPortal, nopCommerce, WordPress, and more.
Pricing and Support
Mydatapage doesn't offer a free trial or version to enable potential customers to test its service before committing money to it. If you think it's worthwhile, you'll have to take one of the two plans for the OS you want. The fantastic thing is that the prices are affordable and reasonable for the features on offer.
The displayed prices are for one month, and you can make payments using PayPal. You have the flexibility to easily downgrade or upgrade your plan from the control panel.
If you're looking for more resources, Mydatatpage offers eight VPS plans with more features and pre-installed scripts (including WordPress). Some of the plans are pretty cheap, while others go a bit high, but still remain reasonable for VPS. The cloud servers are reasonably priced, as well.
Customer support is available 24/7 through phone, email, and live chat. I sent an email but never got a response.