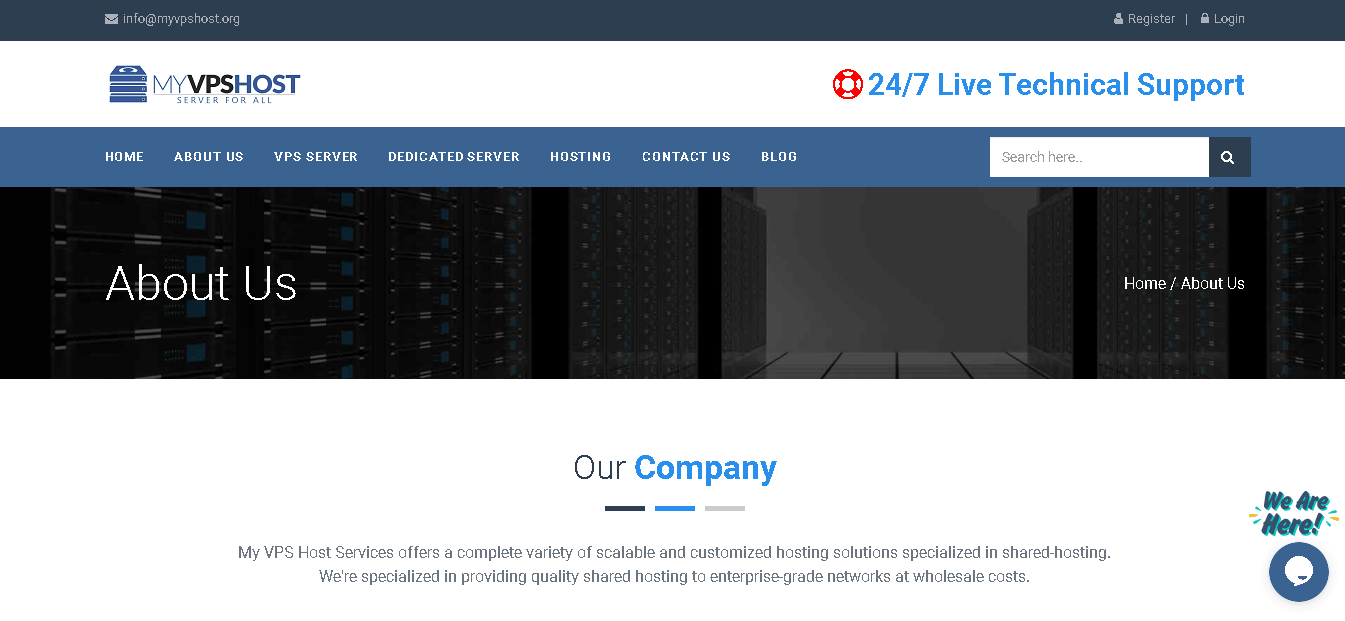 According to its LinkedIn page, My VPS Host was founded in 2015. Although its name is "My VPS," the company offers more than Virtual Private Servers; you can also get web hosting, reseller hosting, and dedicated servers. Its website is available in English.
Features and Ease of Use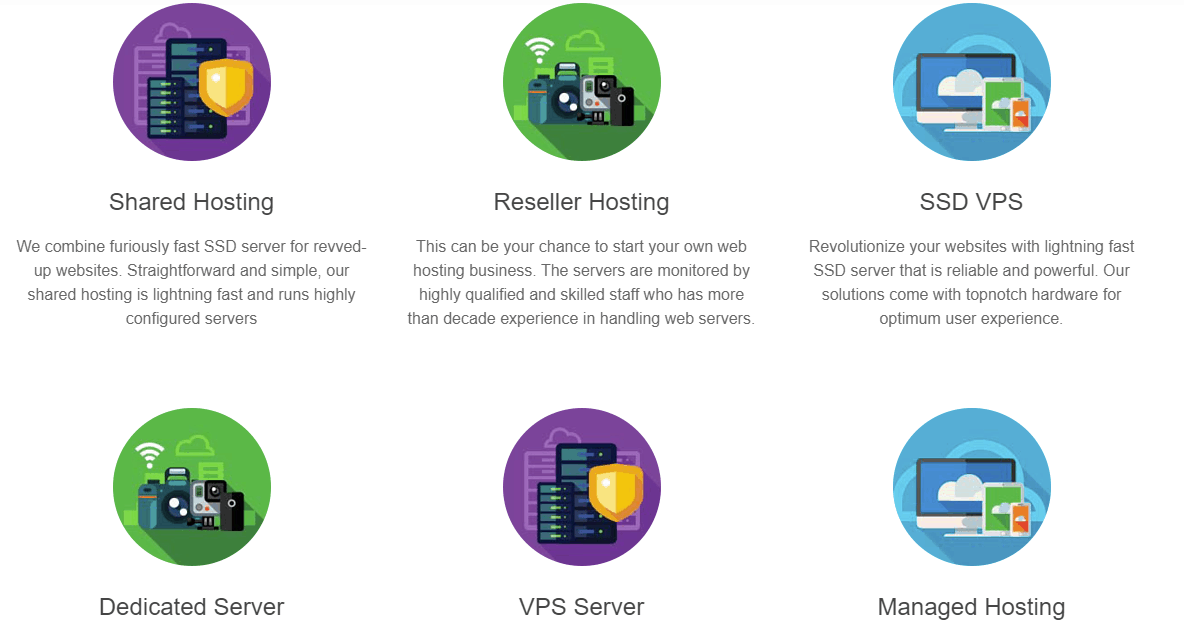 My VPS Host has a range of web hosting plans, including Linux, Windows, Business, and WordPress plans. Customers on them enjoy the following features:
99.9% uptime
Automatic backups
Free SSL on some plans
Up to unlimited domains per account
Unlimited bandwidth on some plans
If you're a developer and are wondering if My VPS Host can support the programming language that you want to use for your website, you'll find that information here. This company supports PHP, Python, ASP.NET, ASP, and Perl. Furthermore, it provides MySQL databases and supports easy connections to repositories including Git and SVN so that you can easily track changes to your code from your control panel.
Speaking of control panels, it's great to know that this company offers two easy to use and great control panels; cPanel and Plesk. Which of these panels you get will depend on the operating system that you use.
The company offers Linux and Windows OS. Customers on Windows can't use cPanel because the control panel doesn't support that OS. However, Linux customers can use it. Regardless of which control panel you get, though, you should be fine because both are the top two control panels currently available and even for newbies, they are intuitive.
Furthermore, there are WordPress plans. This content management system, unlike many others, provides so many options to build websites. If you don't know how to write even one line of HTML, you can use plugins like Elementor to build a responsive website with a sweet visual editor. You can also use PHP and other supported languages to get your website online fast.
My VPS Host provides pre-installed plugin and template functions to get you set up fast. Plus, there are automatic app updates. Asides from WordPress, this company also supports Joomla!, Drupal, Magento, CodeIgniter, Concrete5, Prestashop, and Rails.
This vendor isn't only about website development tools; it pays attention to security, as well. There is protection against Distributed Denial of Service attacks, and it protects its customers against intrusion. Also, it helps customers with data protection in the form of backups that are stored in a remote location for 30 days. You can easily restore yours when you need to.
Pricing and Support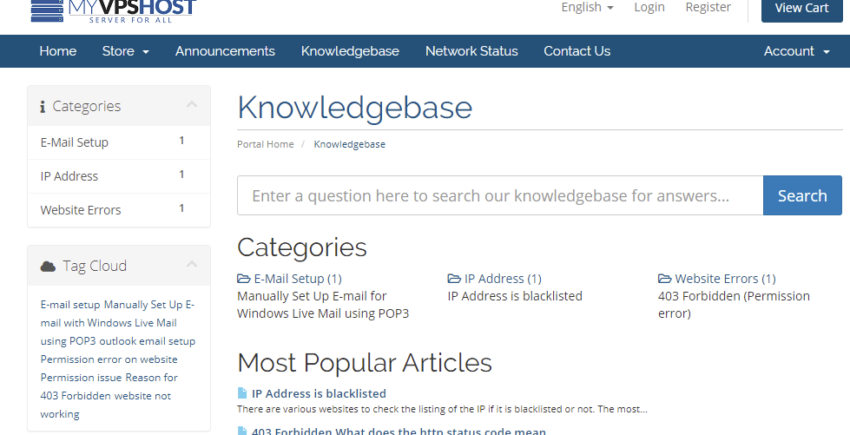 My VPS Host offers low priced hosting plans. They are pretty cheap for the features that are provided on them, but be aware that the prices that it displays for its plans only apply to a three-year subscription. The shorter the subscription plan you choose, the more money you'll spend on hosting. Nevertheless, the company doesn't charge exorbitant fees.
There were a few issues that I noticed, though. To start with, the Business plans don't link anywhere for purchase. I then checked the store but couldn't find them either. The Windows shared hosting plans have to be ordered from its store/cart area directly and not via the link on the Windows shared hosting page.
Moreover, all the web hosting pages mention a "free domain," which appears to be non-existent. When I attempted to purchase both a Linux and a Windows plan, the system added the domain registration cost to my cart.
On a more positive note, you can pay with PayPal, bank transfer, and Instamojo, and are entitled to a money-back guarantee.
Don't forget that there are VPS and dedicated server plans available, too. The prices are reasonable for what you get, so if you need more features or control of your server environment, those might be the best for you.
Customer support is available through email, ticket, a knowledge base, and live chat. I tried but couldn't get connected to an agent via live chat, so I sent an email, but even more than a month later, I had not gotten a reply.