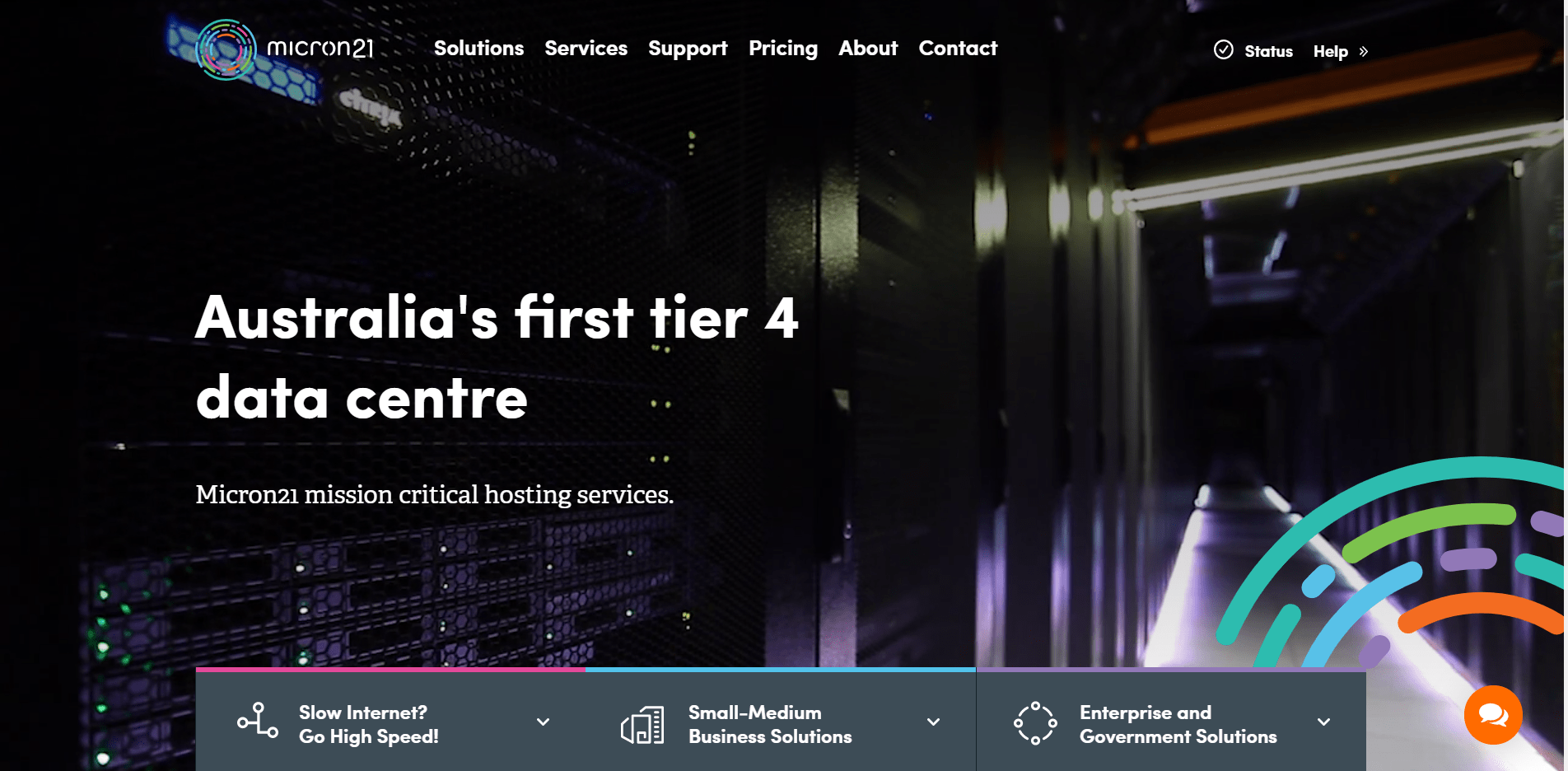 Micron21 offers a comprehensive range of premium service and industry-leading technology solutions for small and medium businesses with custom packages, domains, and web-hosting with specialist engineers. Providing a wide range of services for demanding customers to enjoy the maximum reliability and faster load times with the latest generation server hardware and technological infrastructure located in their data centers in Sydney, Melbourne, and Los Angeles.
Features and Ease of Use
Probably the one aspect Micron21 is most proud of is their Tier IV data center. This has been independently certified by Uptime Institute as the single most secure, reliable, and high-powered commercial data center in Australia – and it is this ISO 27001-certified data center that houses the very servers your website will be hosted on.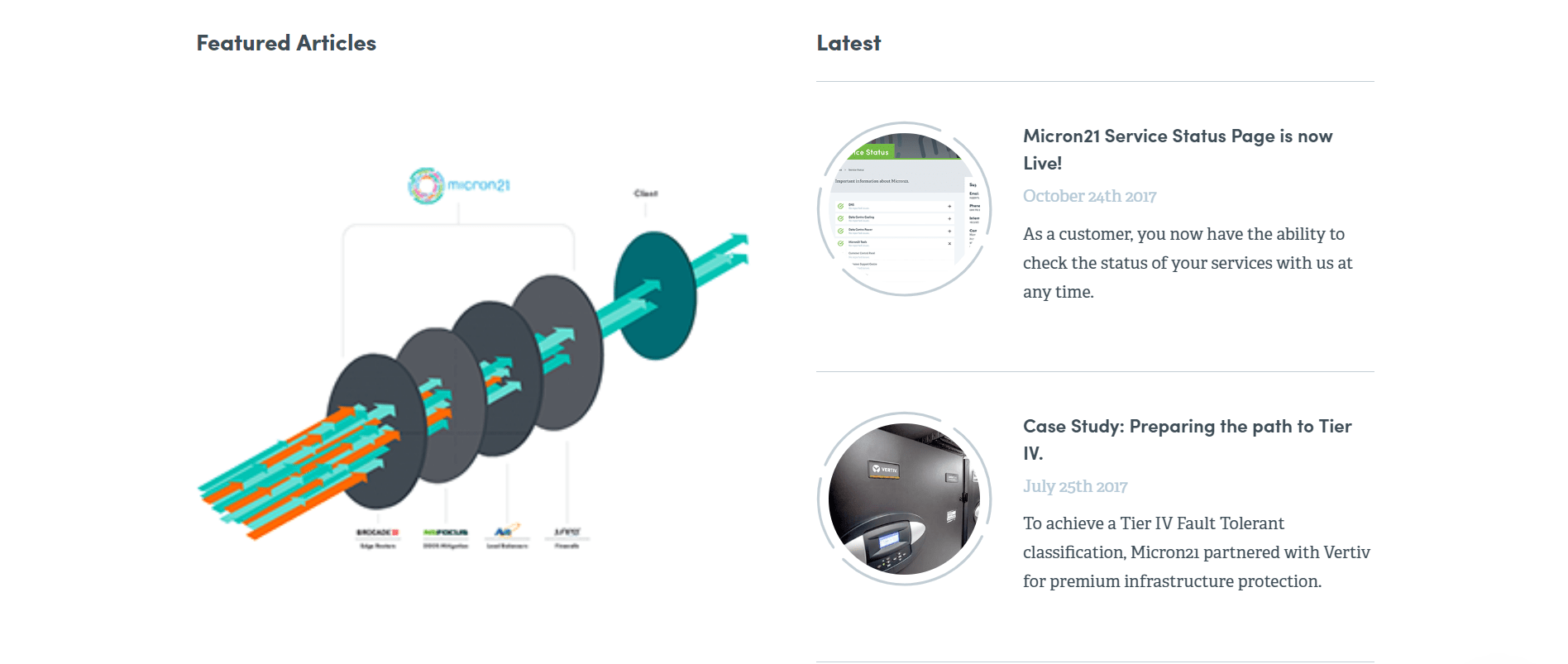 With this high-caliber facility to back them up, Micron21 offers premium cPanel shared cloud and VPS hosting solutions for businesses of all sizes as well as government agencies. They have a single pre-made business cloud hosting package available, which gives you:
10GB storage
Unlimited bandwidth per month
cPanel
1GB RAM
100% CPU core allocation
They also have an e-commerce cloud hosting package available, which gives you the same amount of space and bandwidth, but includes an additional 1GB RAM and upgrades you to 200% CPU core allocation.
If either of these options feel like too much or too little for you, you can also customize your own cloud hosting package. Simply click on the Order Now button on their cPanel Web Hosting page and you'll be taken through a process that allows you to configure almost every aspect of your cloud hosting plan.
Micron21's cPanel shared cloud hosting packages utilize CloudLinux and LiteSpeed Web Server, both of which work seamlessly to ensure optimal processing and loading speeds for your server. For their shared servers, they enforce a "no overselling" policy, which ensures a healthy buffer to prevent any negative impact on one website due to another's traffic spike.
You get regular offsite data backups and restorations, along with a simple application installer that includes WordPress, Joomla!, Magento, and many more. At any time, should you wish to move your website to a more dedicated cloud environment, Micron21 has already charted out a straightforward and easily accessible migration pathway.
Pricing and Support
As to pricing, everything is customizable. On the platform, you can easily choose and adapt your own set of available options that will suit your needs and get the price that is in the average range for that kind of service.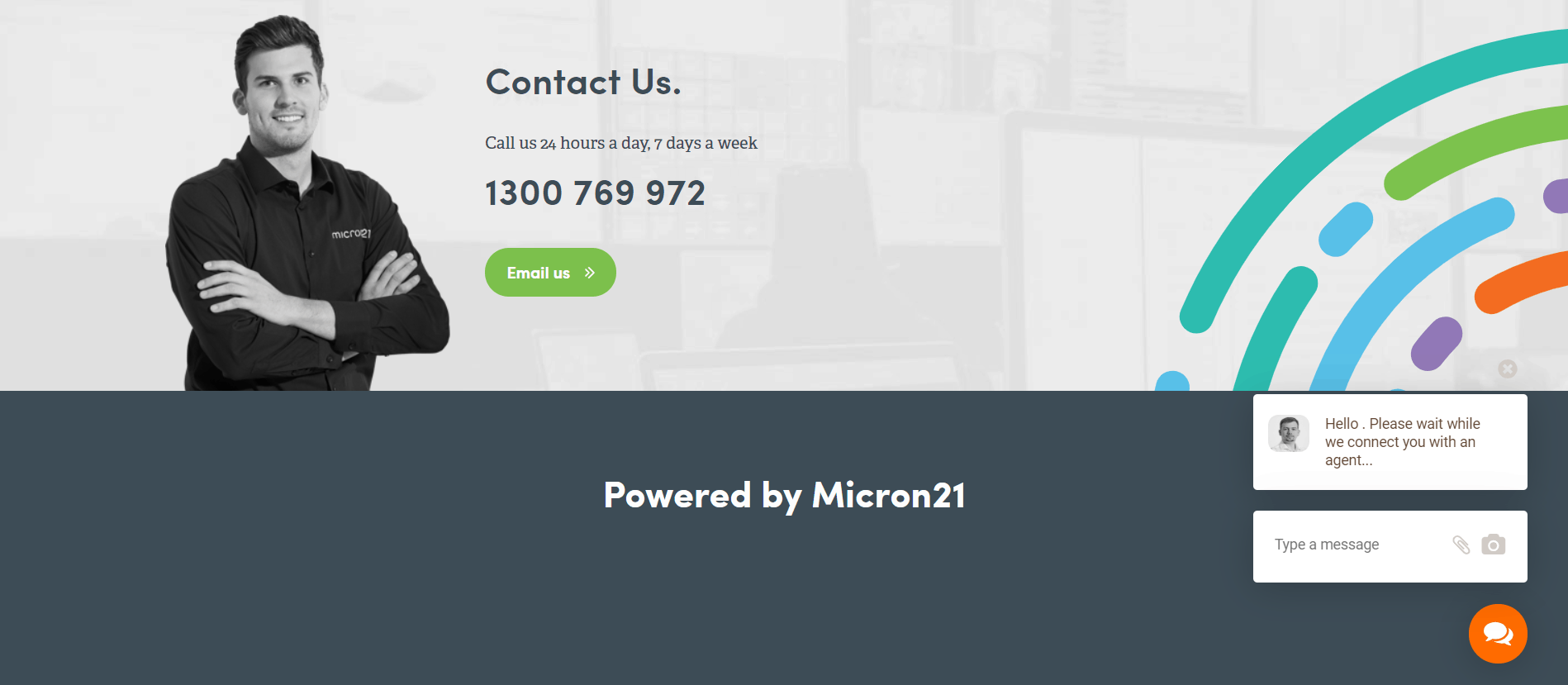 The support team operates on a highly professional level with the response time of an average of 10 minutes. Whatever problem you may encounter they offer immediate solutions. Furthermore, there are two phone support options for Australian and international clients, and both are active 24/7.
How much does Micron21 cost?
Micron21 offers multiple plans priced highest to lowest. The price depends on which type of hosting plan you choose. You can see the updated pricing table (updated weekly) below.

Which Micron21 plan should I get?
My recommendation is to start with a cheaper plan. You can always upgrade later on. Micron21 can help you with the migration to a more expensive plan. The increase in visitors many times takes longer than expected and you shouldn't pay a lot of money until the need arises. Of course, your needs may vary, and you can consult with a hosting expert from Micron21 here.

How good is Micron21's customer support?
Micron21 is not ranked as one of our top web hosts. But that can also be a result of Micron21 being a small, under the radar, hosting provider. There are advantages to a small hosting company – as a customer, you are more important to them. You can also check out our comparison of the most popular web hosting services here.