MetroWorld Host (MWH) is a brand of Indonesian company Metronix Group. It was established in 2011 to support MetroWorld community activities, and over time it has become a trusted name. This provider has a data center in Indonesia, and two in Singapore. Its website is in Indonesian.
Features and Ease of Use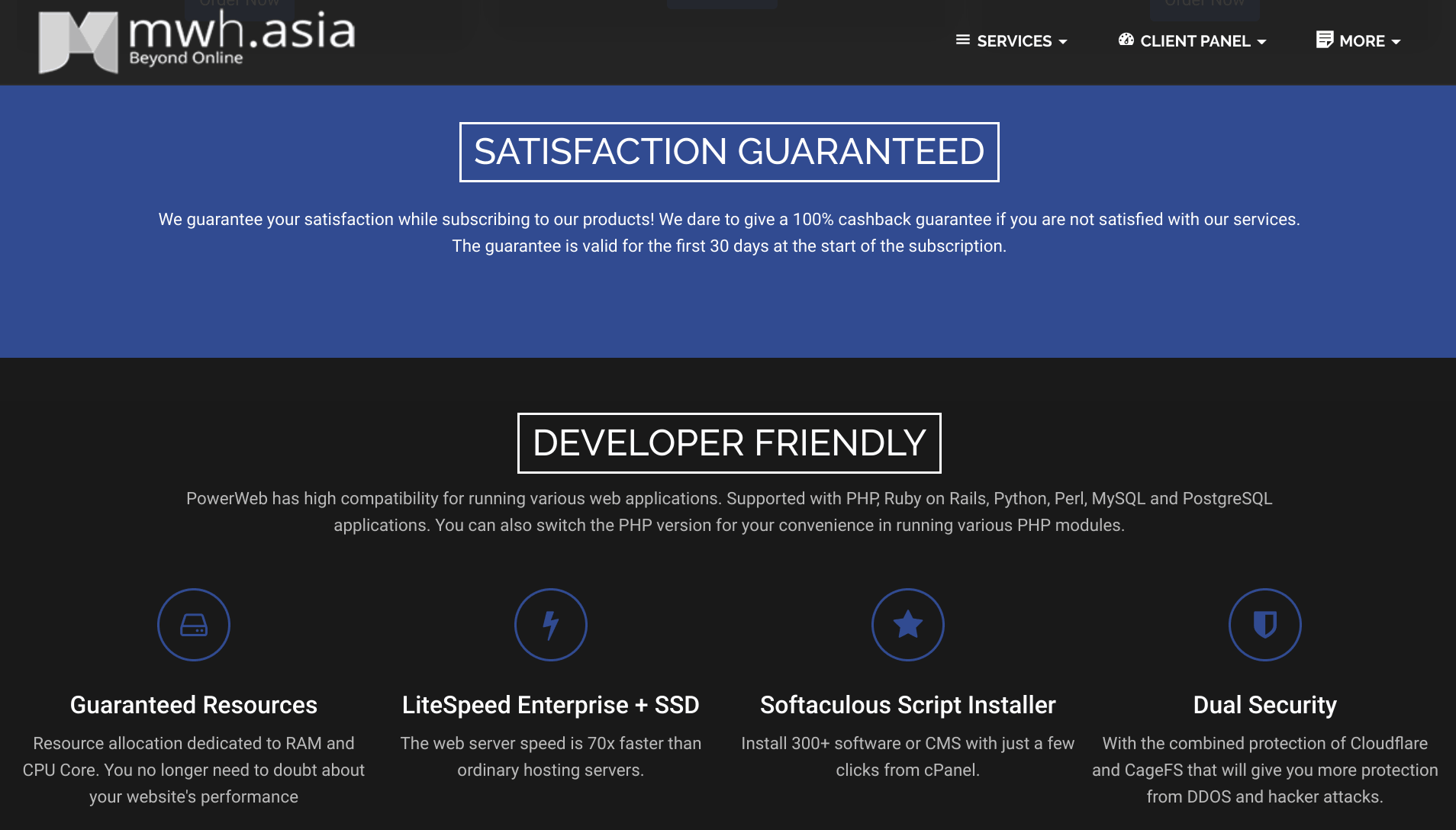 MWH offers cloud hosting, reseller cloud hosting, VPS reseller plans, cloud Linux VPS, custom Windows VPS, cloud web suites, and (bare metal) dedicated server plans. The plans have pretty much the same specifications regardless of the Indonesia or Singapore location.
The Light Power cloud hosting plans provide you with:
cPanel control panel
250 MB to 750 MB SSD storage
256 MB to 512 MB virtual memory
128 MB to 256 MB guaranteed RAM
Five email accounts and databases
Half-core to single-core CPU
Optional add-on and parked domain
5 to 10 subdomains
Support for Python, PHP, Perl, Ruby on Rails, PostgreSQL and MySQL
Ability to switch between multiple PHP versions
The Softaculous script installer lets you install 300+ CMS and other software applications with just a few clicks. Although there is no website builder, MWH will help you install your preferred site creator such as Weebly or RVsitebuilder.
Since servers use SSD storage and the LiteSpeed ​​Web Server, you can expect much better performance than you would get with HDD storage and Apache. The Cloudflare CDN further improves page loading speeds and protects you against some kinds of cyberattacks, while the CageFS file system protects you from the prying eyes of other hosted users.
VPS plans, which use KVM technology, allow full control over the rebooting and reinstalling of your server.
Pricing and Support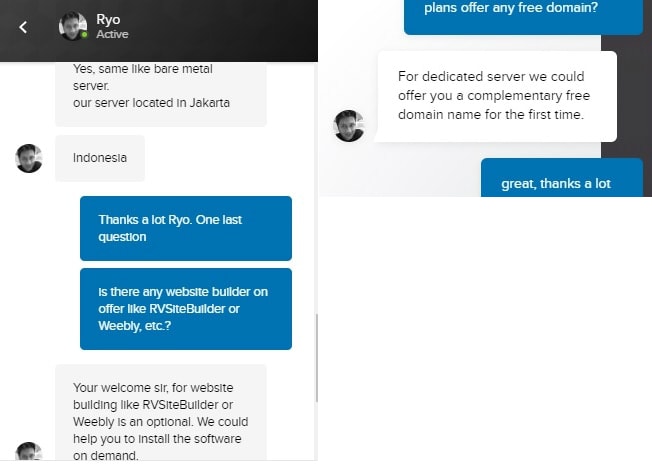 MWH's cloud hosting plans come cheap, and you can save even more with the occasional promotional offers. You can pay in U.S. dollars or Indonesian rupiahs on quarterly, semi-annual, or annual billing cycles via various methods such as PayPal, credit card, bank transfer, DOKU Wallet, Mandiri PowerPay, or even at an Alfamart minimarket.
Although MWH offers a 30-day 100% money-back guarantee, it's not unconditional. You can only claim if the company fails to run its services properly or if downtime lasts for longer than three days in a row (excluding scheduled maintenance).
Customer support comes via live chat, email, Facebook, Twitter, Telegram, or support ticket. I got some quick answers to my queries via the live chat channel.
It's a good thing that the live chat support is so good, because the knowledge base and download page provide pretty limited self-support resources.