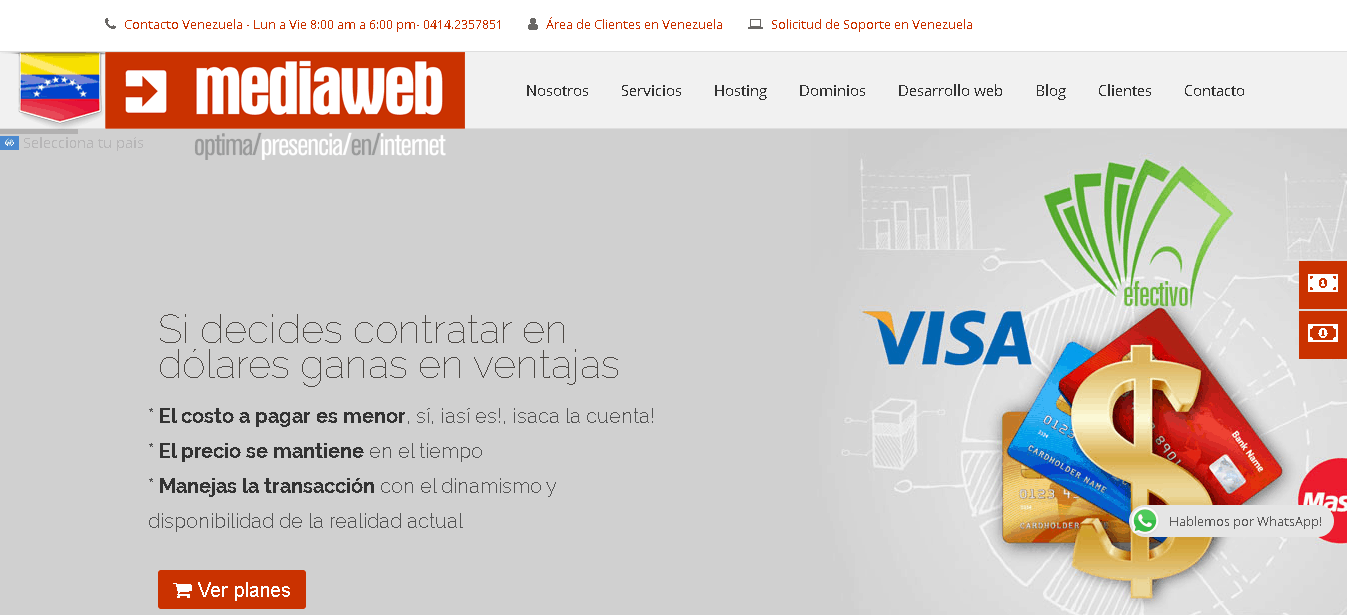 MediaWeb is a Venezuelan hosting provider that has been active since 1998. It offers domain registration, shared hosting, and web development services to clients in Latin America. MediaWeb has different websites for ten different countries with some of them having similar content. Its servers are housed in a data center in the United States and its website is in Spanish.
Features and Ease of Use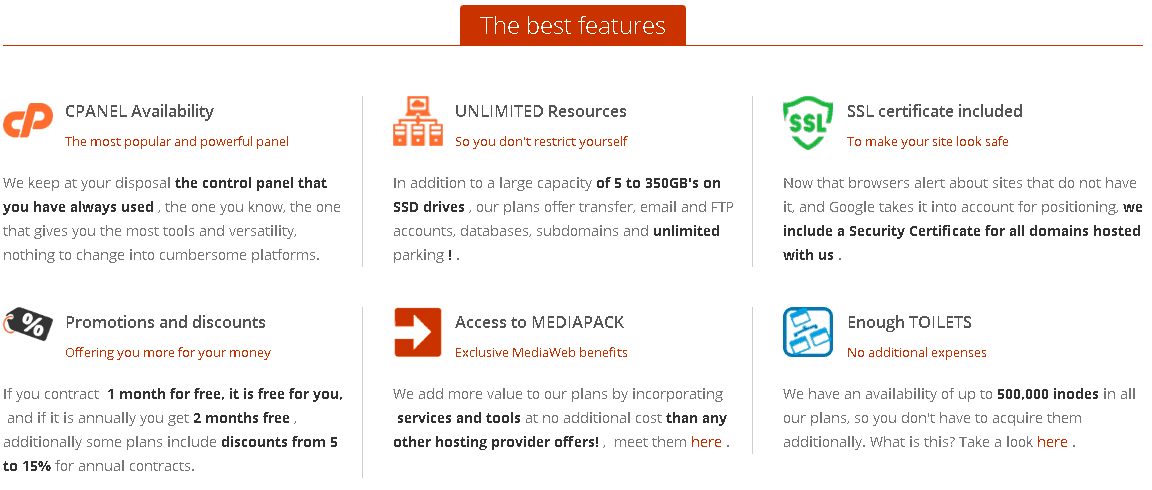 As stated earlier, apart from its Venezuelan website, it offers plans to nine other countries using different websites. The shared plans on the Venezuelan website are grouped into Individual, Media, and Superior hosting plans. These groups have three shared plans each. It also offers two WordPress plans. The features on them include:
99.9% uptime guarantee
Free SSL certificate
From 3GB to 250GB disk space
Unlimited bandwidth
MediaWeb uses servers powered by SSD drives, the result of which are websites with better speed, performance, and security.
MediaWeb's shared platform is characterized by stability, greater performance, and security due to the CloudLinux technology it employs. Each user account is isolated from the other, creating a lightweight virtual server per account. This way, no user's activity will affect other users on the server.
The control panel offered by MediaWeb is the simple and easy to use cPanel. Whether you want to set up databases and email accounts or you want to edit and manage files, you can use the control panel for these activities and more.
Furthermore, it offers Sitepad, which is a website builder suitable for creating your own website. Using Sitepad doesn't require any technical knowledge or skill. Also, for those that love using CMSes, there's the Softaculous one-click installer tool with which you can automatically install different content management systems (CMS) like Magento, Joomla, WordPress, and so on.
For developers, MediaWeb supports PHP and you can choose different versions. That seems to be the extent of it. Python, ASP.NET, and others aren't supported.
The two specialized WordPress plans come with the WordPress CMS pre-installed. One is for non-E-commerce stores and the other is for E-commerce stores.
Pricing and Support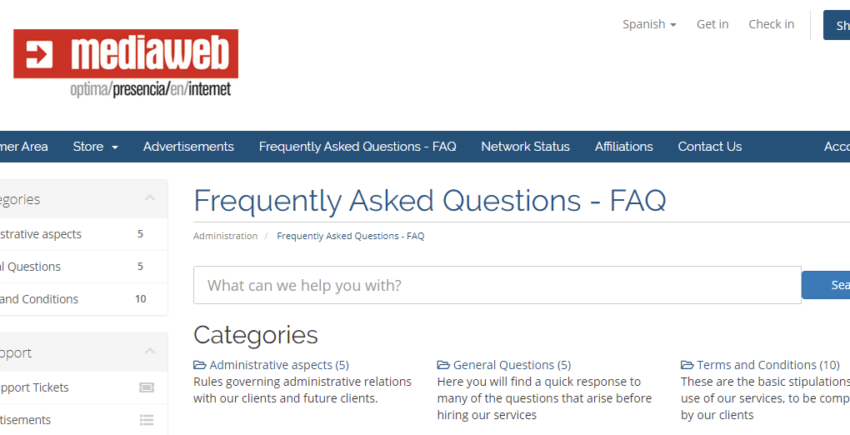 MediaWeb offers cheap prices. On its shopping cart, you can choose to make payments in different currencies. While the Multidomain (Media and Superior) plans can only be ordered quarterly, semi-annually, and annually when paying with Venezuelan Bolivars, there is an option of a monthly subscription when paying with United States dollars.
The Individual plans have monthly, quarterly, semi-annual, and annual billing cycles and the WordPress plans can only be ordered annually, irrespective of the currency you are paying with.
The payment methods offered by the service encompass PayPal, bank transfer, and the 2Checkout payment gateway. For the Multidomain and WordPress plans, customers are provided with a complimentary domain registration when they opt for annual billing.
Support channels available are phone, WhatsApp, knowledgebase/FAQ, email, and a contact form. Unfortunately, I sent an email, but never got a reply.