German-based Meyer IT Management GmbH (trading as Medialocation) was founded in the year 2000. This company has invested in cutting-edge hosting hardware and fast network connections so that it can offer a fantastic uptime and reliable hosting services from any of its five data centers in France and Germany.
Features and Ease of Use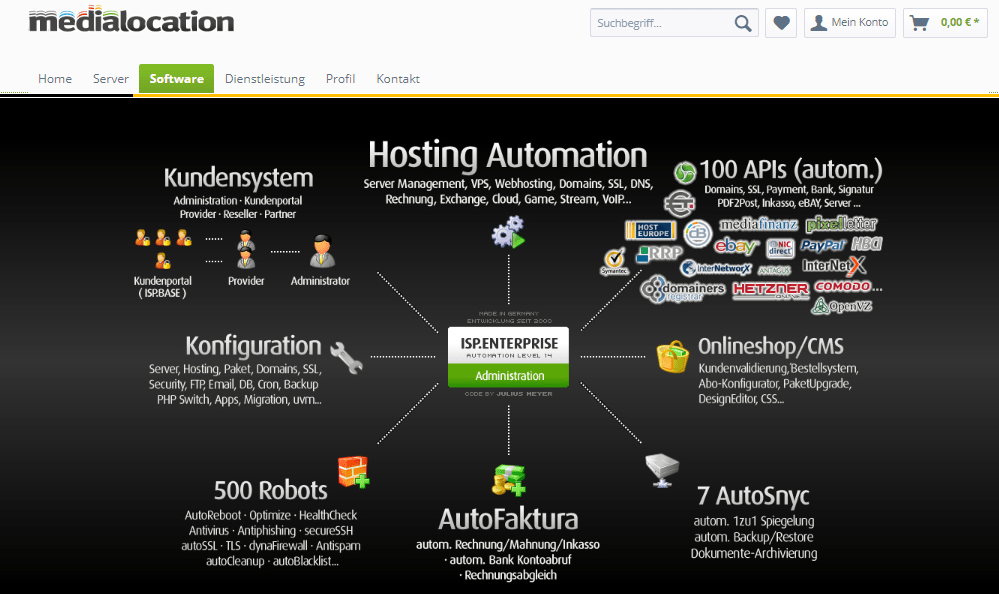 Medialocation's powerful hosting infrastructure is based on fully-managed, high-availability, dedicated server clusters. Specifically, this means the AGENTUR100PRO server that features:
Intel Xeon processor
96 GB DDR4 RAM
40 GB NVMe
2,000 GB space
RAID 1
HTTP/2
The DDoS-protected servers provide 100% network uptime availability and an almost zero hardware failure rate. This is the kind of infrastructure you'd want to underpin your serious web projects.
The ISP.BASE customer portal allows you to manage your cloud-based server and hosting account conveniently. For example, you can schedule automated tasks and carry out daily backups from the user area.
The X-Optimize module makes it possible to deploy your favorite free web apps such as Joomla, WordPress, TYPO3, and Magento. Various programming scripts are also supported, including PHP5, Perl, and Pear. Also, ImageMagic, Apache 2, MySQL, and Postfix. Put simply, if you're thinking of creating custom web apps, you have the right tools to do the job.
On top of the network SLA, you get a three-minute soft reboot and price guarantee, plus redundant fiber access, network monitoring, and 365-day on-site support.
Pricing and Support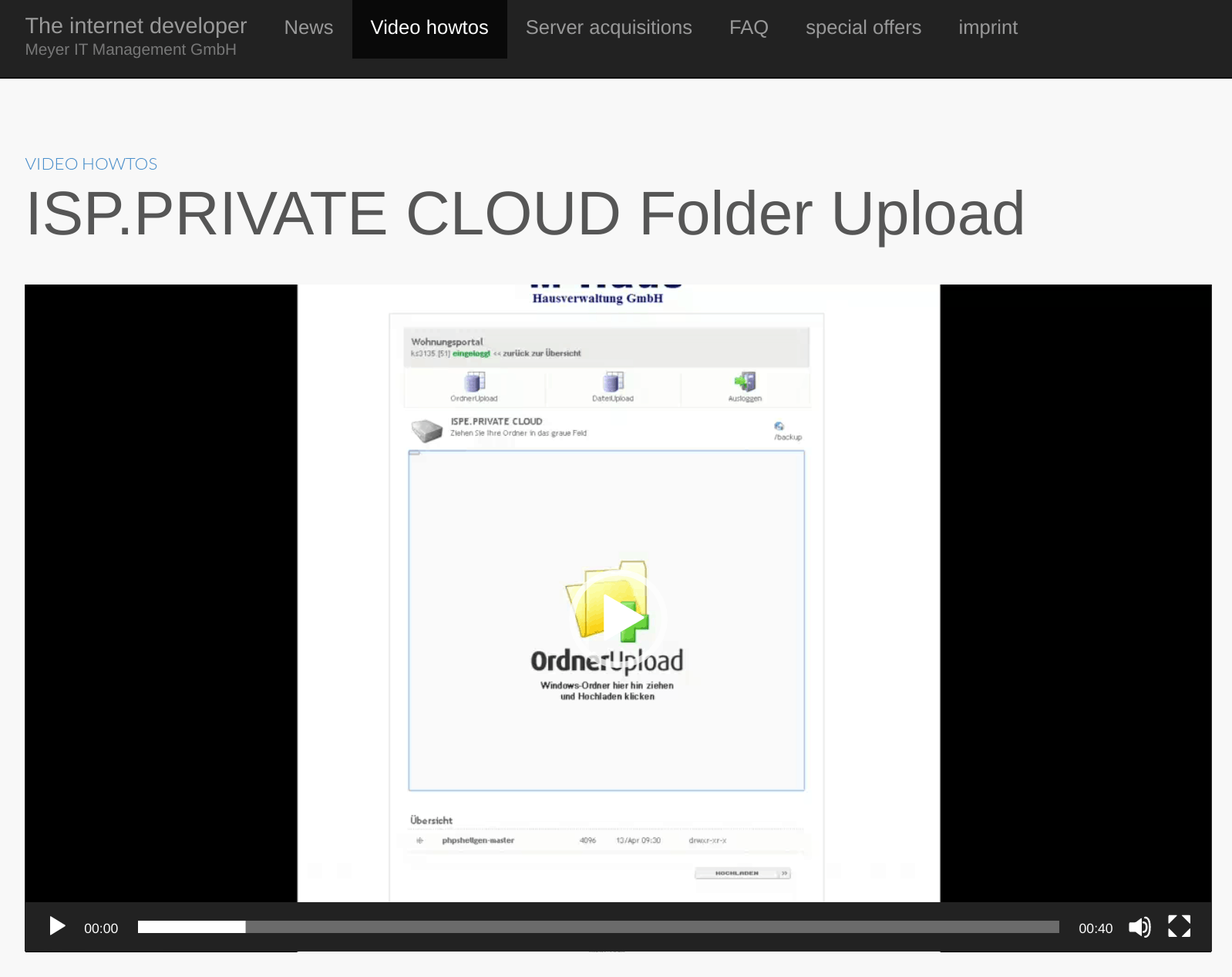 Medialocation's servers and cloud-based hosting solutions are not cheap, but they're packed with features. Compared with some companies, this one is very transparent about all its features, and it even offers a free demo of its custom user panel.
We bill servers on a monthly basis, and you have the option to pay in advance for up to 36 months. At the checkout, you can add domains, SSLs, and backup storage space to your order.
German/English bilingual 24/7 support is available via email, or you can call the company during working hours. Qualified, skilled personnel can help with server configuration, hardware replacement, and OS installation in a new hosting environment. For self-support, how-to videos and FAQs are provided by a separate linked website.