Having started its journey in 2000, maxDedicated has grown to deliver enterprise-level hosting services to its global customers. It uses high-quality equipment and provides feature-rich functionality backed by reliable backups, unparalleled network redundancy, and comprehensive server management.
The parent company, TenaMax International Inc, is one of the few profitable strategic business development technology companies, and the combined group boasts more than twenty years of experience in the industry.
Whether you want shared hosting, reseller hosting, cloud servers, unmetered servers, or dedicated servers, maxDedicated is dedicated to providing it. Its website is in English.
Features and Ease of Use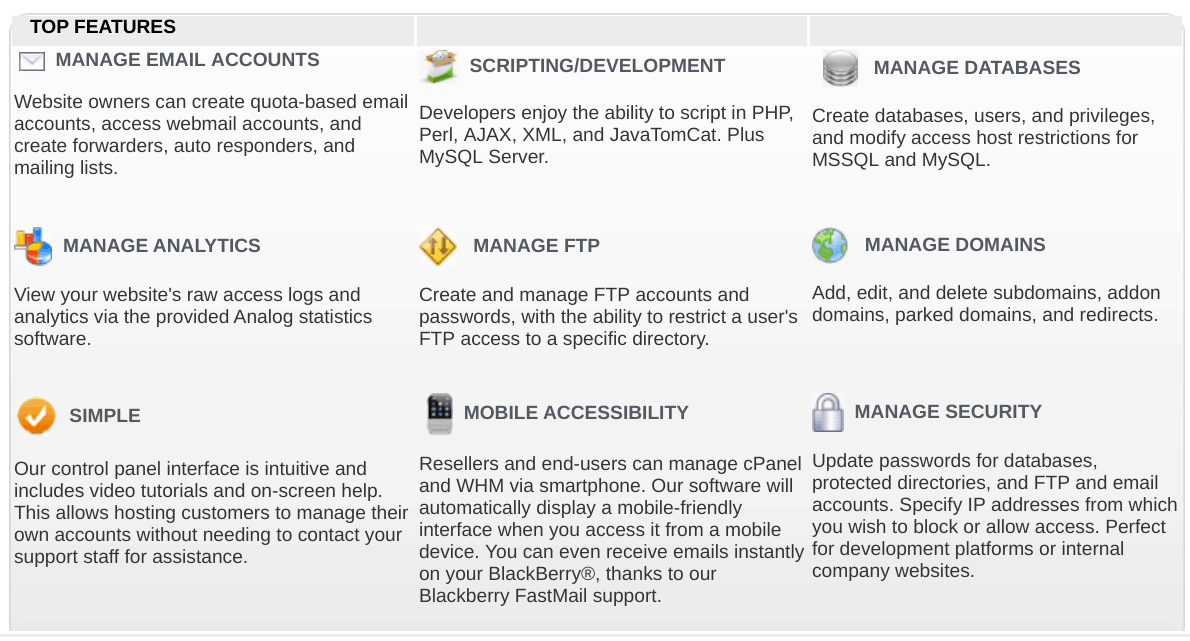 The company offers six shared hosting plans (3 each for Linux and Windows) plus six reseller plans (three of each), seven cloud servers, five Virtual Private Data Center (VPDC) plans, several dedicated servers, and cloud storage plans.
With the Linux shared hosting plans, you get:
cPanel control panel
50 GB to unlimited disk space
Unlimited bandwidth
Unlimited databases
Unlimited email accounts
Free SSL
User data backups
Cron jobs
The free Fantastico one-click app installer lets you install several popular scripts for content management systems and bulletin boards. You also get 150+ Softaculous scripts for Joomla, WordPress, ZenCart, osCommerce, Drupal, and more. As an alternative to installing a CMS, you can use RVsitebuilder to help you make a website in mere minutes based on 800 professional templates.
You can choose between HDD storage and the more reliable and faster SSD storage, and you get enhanced data protection thanks to the use of RAID 0 to RAID 10 redundancy that duplicates your data.
One of the greatest advantages of maxDedicated is their 100% network uptime guarantee, which means they reimburse you 5% of your monthly fee (up to the full amount) for every hour of downtime. This is definitely a perk worth considering!
Pricing and Support
The Linux shared hosting plans are pricey at more than three times the industry average. You can pay for plans monthly, annually (with two months free), or triennially using your credit card, PayPal, wire transfer, or 2CheckOut.
24/7 customer support can be summoned via telephone, ticket, online contact form, email, or live chat. The live chat wasn't available when I wanted to try it, but I received a prompt reply when I submitted some pre-sales questions via the contact form:

For self-support, you might find a few answers in this provider's knowledge base.