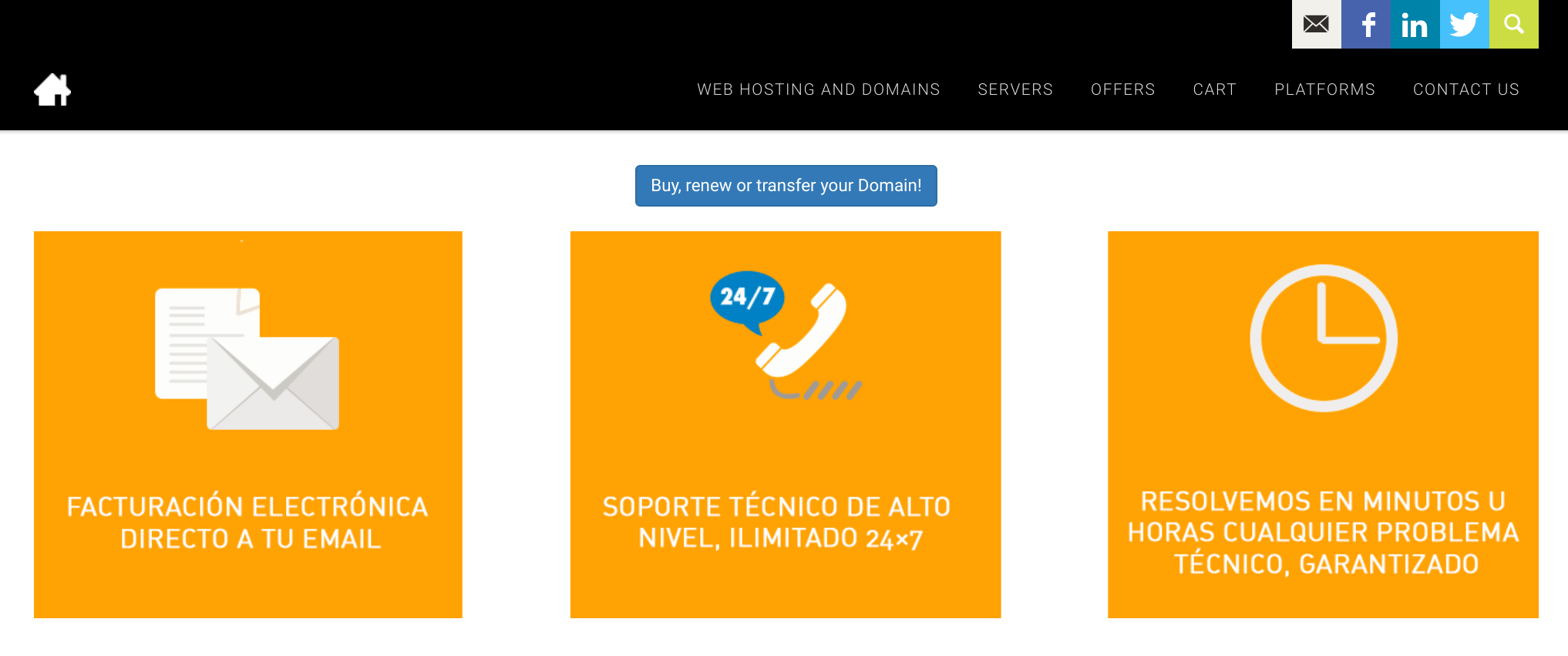 Since the year 2000, Mango Hosting has been providing Mexican website hosting, which sits on U.S. servers and which is sold from its Spanish-language website.
Although this provider doesn't advertise how many customers it has, or where they are located, I can tell you that the company has between 11 and 50 employees. Mango Hosting has a passion for helping startups and entrepreneurs: it has sponsored some, provided free hosting for others, and has regularly attended startup events.
Features and Ease of Use
Mango Hosting sells the full range of services, from shared hosting and dedicated servers to domain names and SSL certificates. Here are some of the standard features you can expect to see:
Manual backups available

Domain registration (for purchase)

Unlimited website plans

Shared SSL certificates

Unlimited disk space

Unlimited MySQL databases
Beginner-friendly features include the easy-to-use Fantastico one-click installer that helps you install e-commerce tools (such as CubeCart and Zen Cart) to complement the pre-installed WordPress, Joomla, and Drupal CMS software.
More experienced website owners and developers have access to SSH and the ability to schedule Cron jobs, which helps them maintain optimal performance for their websites. We provide coding support for PHP (versions 4 and 5 only), Ruby on Rails, and Python programming languages.
Pricing and Support
Mango's prices are surprisingly high and a little confusing. The apparently astronomical Mexican Peso prices are still quite shocking when converted into U.S. dollars.
You can purchase plans on terms ranging from one month to four years, with an okay discount for extending the term. You can cancel within the first month for a full refund, minus the cost of any software licenses, special components, or a domain name.
Although this provider advertises 24/7 customer support, its live chat popup prompted me to send an email when I tried it out of hours, but maybe you'll have had better luck during business hours. If you'd like to try supporting yourself, you'll find a decent set of guides and tutorials on Mango Hosting's website: