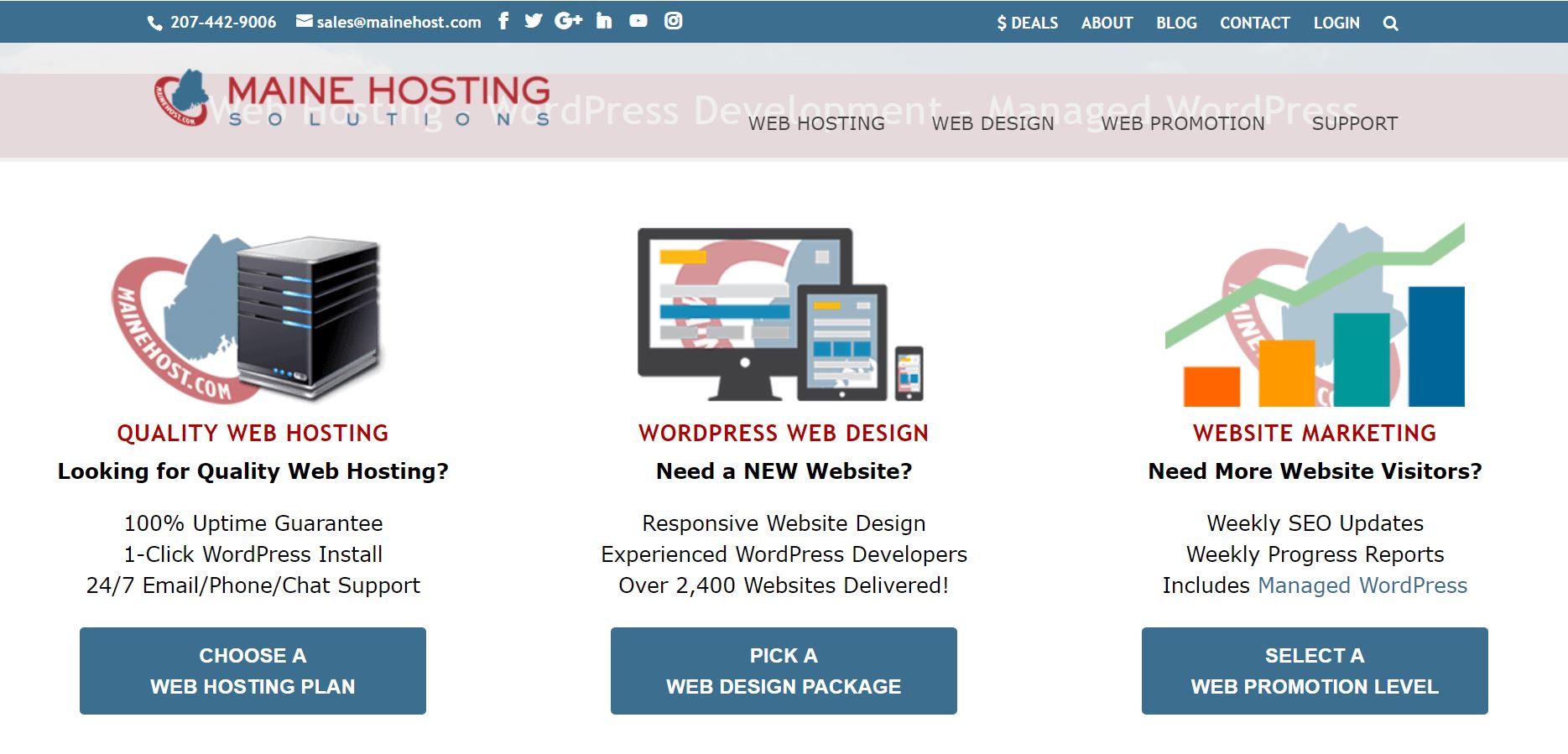 Maine Hosting Solutions was founded way back (in internet terms) in 1996, since when it has developed more than 2,000 websites and hosted more than 5,000 domains. This all-American company can do it all: website creation, maintenance, marketing, and hosting, including web hosting, reseller hosting, and dedicated servers.
Features and Ease of Use
There is something in Maine Hosting Solutions' range of services for every kind of customer from individuals to big businesses. With its hosting plans, you get:
90 days worth of continuous backups
100% uptime guarantee
Website builder
cPanel
Spam protection
Premium SSL certificates
The web hosting services come with the Softaculous app installer for more than 300 applications including WordPress, plus the Kopage website builder that helps you create your website as easily as if you were doing a jigsaw thanks to its wide range of templates and themes.
Cloudflare CDN is incorporated to boost performance by caching content near to your website visitors. Also, all hosted websites are automatically protected by McAfee website security (with the trust mark being added to your website).
Need to attract more traffic to your website? Then you can choose from three levels of SEO services.
Pricing and Support
Maine Hosting offers six web hosting price plans: Starter, Basic, Standard, Advanced, Super User, and PCI Compliant. These price plans differ in terms of disk space, monthly data transfer limit, email accounts, and the number of databases. Which plan is right for you depends mostly on the size of your business. Disk space varies from 1 GB with the Starter plan, and it goes up to 40 GB with the PCI Compliant plan. You also can get from 1 to 400 email accounts.
At the checkout, you can choose a monthly or annual billing cycle, with the annual option effectively giving you one month free. You needn't be put off signing up for the long stretch because the 30-day money-back guarantee should get you out if anything goes wrong within the first month. Want more deals? Then head over to the website's "$ DEALS" page.
You also have the option to choose paid add-ons such as an SSL certificate, dedicated IP address, and Managed WordPress. When it comes to payment, you can pay for the plans using various methods like credit card, check, PayPal, or Amazon Simple Pay.
Several 24/7 support channels are available, including live chat, email, support ticket, and telephone. I was pleased with the responses I got back from a support ticket and via live chat: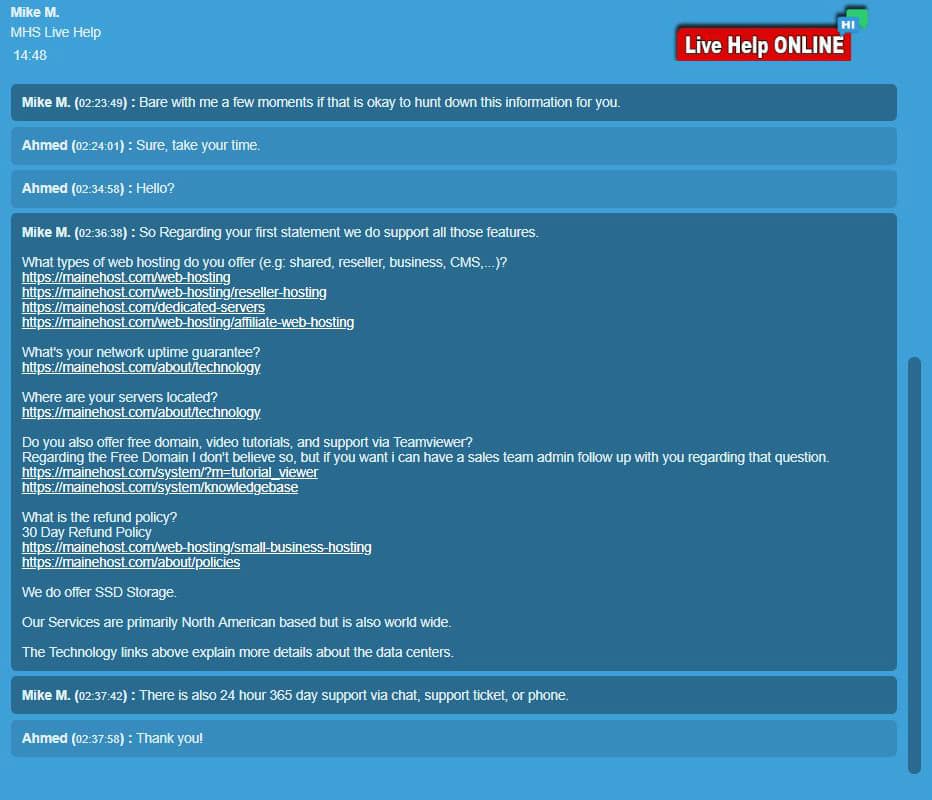 The one-to-one support is complemented by plenty of self-support resources including a well-stocked knowledge base and comprehensive collection of video tutorials.