Founded in 2008, Linux Hosting World is a medium-sized Indian web hosting company with a global outlook. They provide low-cost web hosting, domain registration services, and premium email hosting services to customers from over 96 countries around the world. They've done well for themselves so far, but they're a relatively new player to the web hosting scene and aspects of their operations need to be polished further.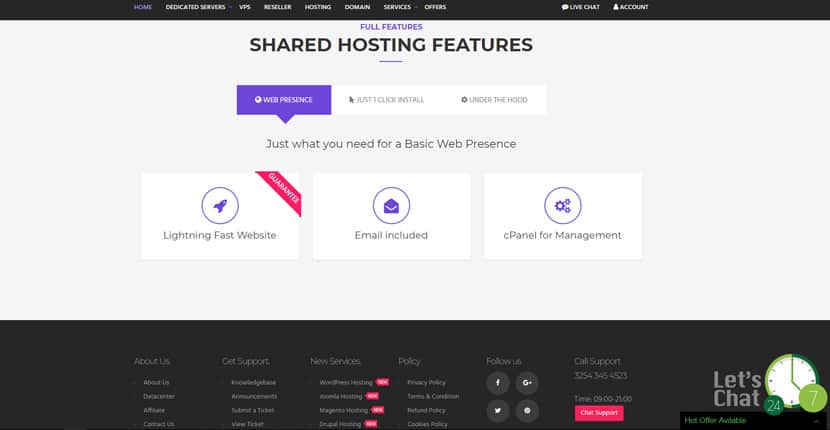 Features and Ease of Use
As their name implies, Linux Hosting World only offers Linux-based hosting packages. These range from your standard cPanel shared hosting to enterprise-grade dedicated servers with your choice of server location from seven countries around the world. Their array of features include:
DNS management
Unlimited databases
Unlimited free SSL certificates
Unlimited email accounts
Antivirus and spam filters
Multiple programming languages supported: Ruby on Rails, Perl, Python, CGI, PHP 5.2 to 5.6
SSD storage
Quick setup times
Backups
Multiple server locations: India, the United States, or the United Kingdom
If you have a startup or personal blog, their Linux Basic shared hosting plan might be a good fit for you. It comes with 1GB storage and 50GB monthly bandwidth, along with the Softaculous app installer. Small to mid-sized businesses should consider their Linux Advanced or Linux Professional plans, as these give you much more storage space and bandwidth.
There was one thing I was rather put off by: Linux Hosting World's website doesn't appear to have an SSL certificate of their own, and parts of their website are written with placeholder text. This doesn't bode well for the security and upkeep of their customers' websites, frankly. Further, they don't support anything beyond PHP 5.6, which was disappointing — most good hosting providers would support PHP 7 at minimum.
They do have an uptime guarantee of 99.9% buried in their Terms of Service, but you'll have to write in to claim this — it isn't automatic. Even more strangely, they don't have any sort of SLA for their dedicated servers.
Pricing and Support
Linux Hosting World is among the cheapest hosting providers in the industry, though as mentioned above, their quality is somewhat suspect. I'm especially concerned that their high-end products are somewhat lacking in service guarantees, storage, and traffic, but the rest of the packages fit with the pricing.
Linux Hosting World doesn't offer a money back guarantee or a refund of any sort. In fact, they've indicated in large font on their website that all refunds are at their sole discretion, which means that if you decide to go with them, it'll be at your own risk. Therefore, you might want to take a look at another Linux-based hosting provider, like Onlive Server, which offers a 30-day money-back guarantee.
To be honest, I wasn't impressed with my experience with their support staff. You have the option to contact them through three phone numbers (U.S., U.K., and India), as well as a contact form, email, and live chat. However, when I sent them an email regarding a server setup question, it took nearly three days for them to respond. I can't help but wonder how they would handle a business-critical issue.