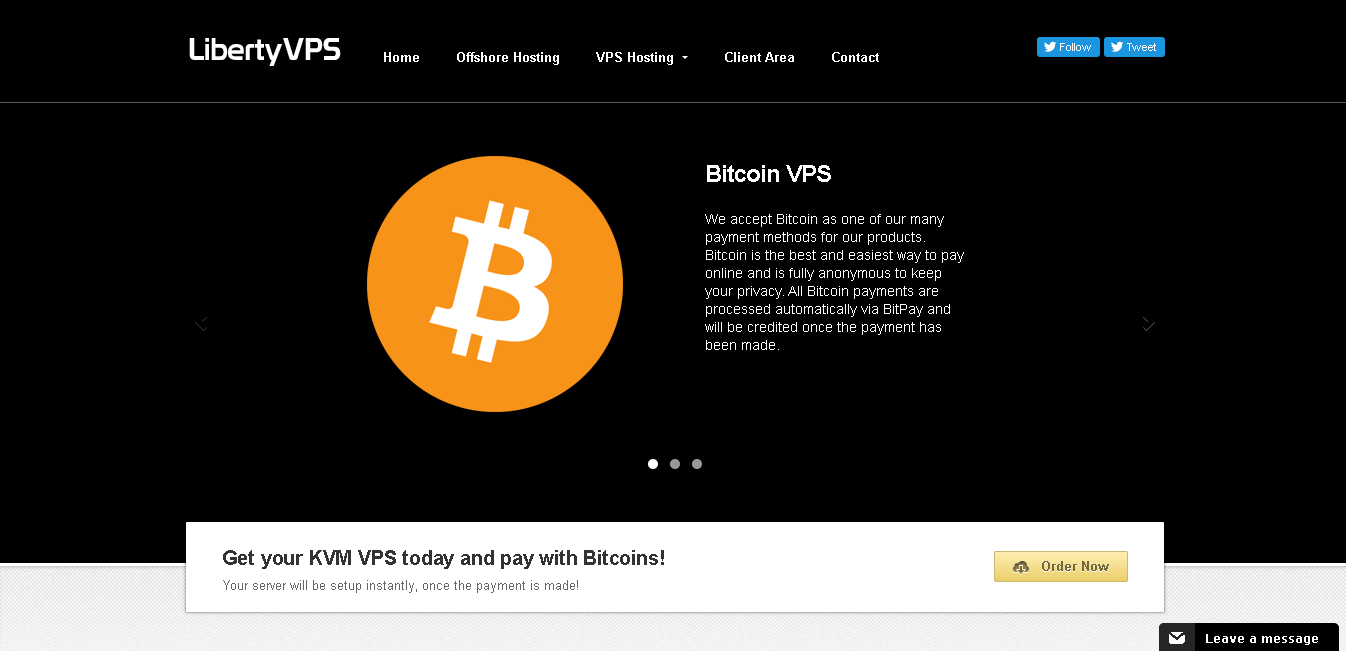 LibertyVPS is a self-proclaimed free-speech host that offers offshore hosting with a focus on privacy. The English-language website includes minimal information about the company itself, but I can tell you that its
data center is located in the Netherlands (which it describes as "a very good free-speech country").
Features and Ease of Use

LibertyVPS offers a small range of offshore hosting services that have the following core features:
Netherlands data center

Manual backups available

One domain limit

Up to 100 GB disk space

Up to unmetered monthly bandwidth
Other notable features include the cPanel control panel, LiteSpeed Web Server (which is far faster than Apache), and CloudLinux (which isolates you from the adverse effects of noisy hosted neighbors).
Clearly, the most notable characteristic of LibertyVPS is its commitment to privacy, which is why it houses its servers in Amsterdam's Ecatel data center. Connections are secure and anonymous, and you shouldn't be subject to the privacy laws in your own country, but I suggest you do a bit more research because the Netherlands is a member of the European Union.
Although LibertyVPS aims to provide a safe place for people who've faced censorship, discrimination, and pressure, it doesn't allow any illegal activities. Also, note that LibertyVPS is not responsible for your data, so you'll have to do your own backups. 
Pricing and Support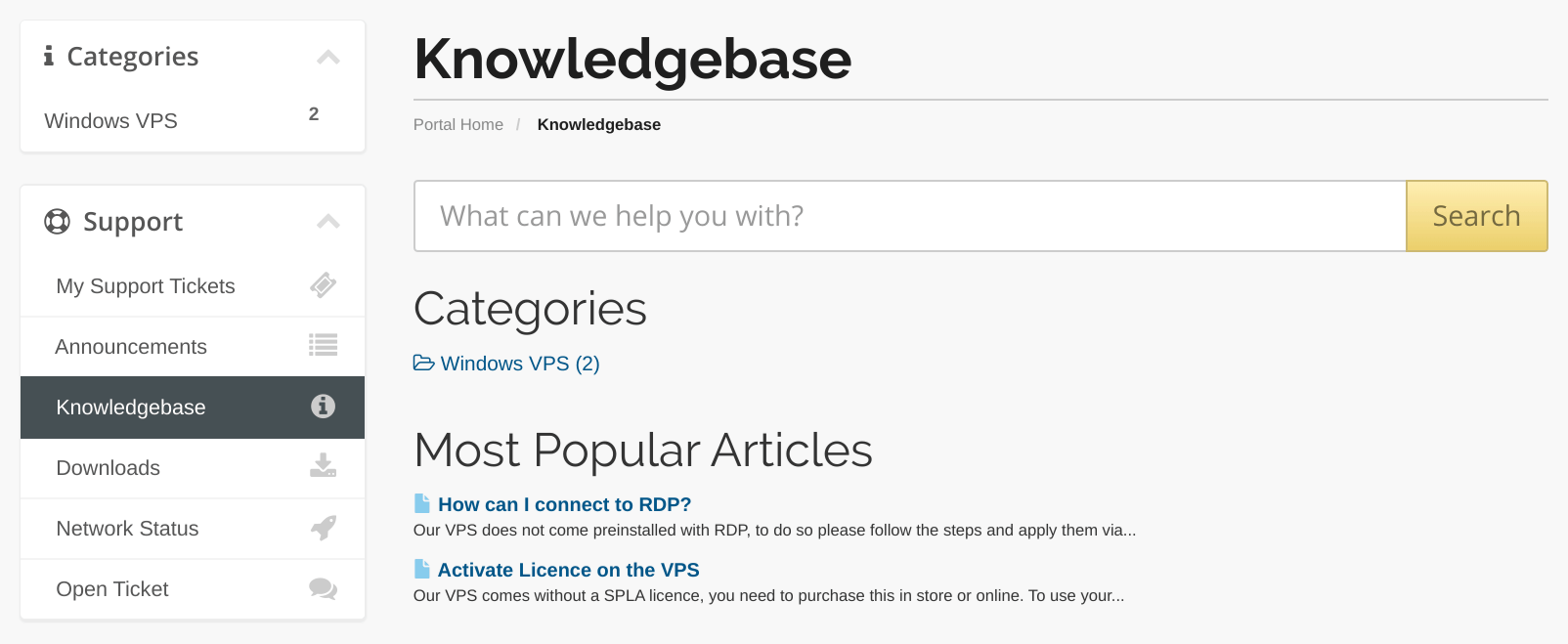 Keeping with the privacy theme, you won't be surprised to hear that LibertyVPS allows you to pay with Bitcoins as well as by more traditional methods such as PayPal. The downside is that prices are incredibly high; more in line with dedicated servers provided by other companies. You get what you pay for, I guess, and maybe you can't put a price on privacy.
You can pay for hosting plans on one, six, or twelve-month billing cycles, but there are no discounts for longer-term commitments, and there is no money-back guarantee as far as I can see.
Since LibertyVPS isn't a domain registrar, you'll need to purchase your domain and SSL certificate from another provider, which adds even more to the cost.
Customer service seems limited to an online contact form and live chat (which was offline whenever I wanted to try it). If you have to resort to self-support, you'll be disappointed to see that the "articles" section contains only one paragraph of information and the two-entry knowledge base is not much use at all.
How much does LibertyVPS cost?
LibertyVPS offers plans from $40 to $80. The price depends on which type of hosting plan you choose. You can see the updated pricing table (updated weekly) below.

Which LibertyVPS plan should I get?
My recommendation is to start with a cheaper plan. You can always upgrade later on. LibertyVPS can help you with the migration to a more expensive plan. The increase in visitors many times takes longer than expected and you shouldn't pay a lot of money until the need arises. Of course, your needs may vary, and you can consult with a hosting expert from LibertyVPS here.

How good is LibertyVPS's customer support?
LibertyVPS is not ranked as one of our top web hosts. But that can also be a result of LibertyVPS being a small, under the radar, hosting provider. There are advantages to a small hosting company – as a customer, you are more important to them. You can also check out our comparison of the most popular web hosting services here.