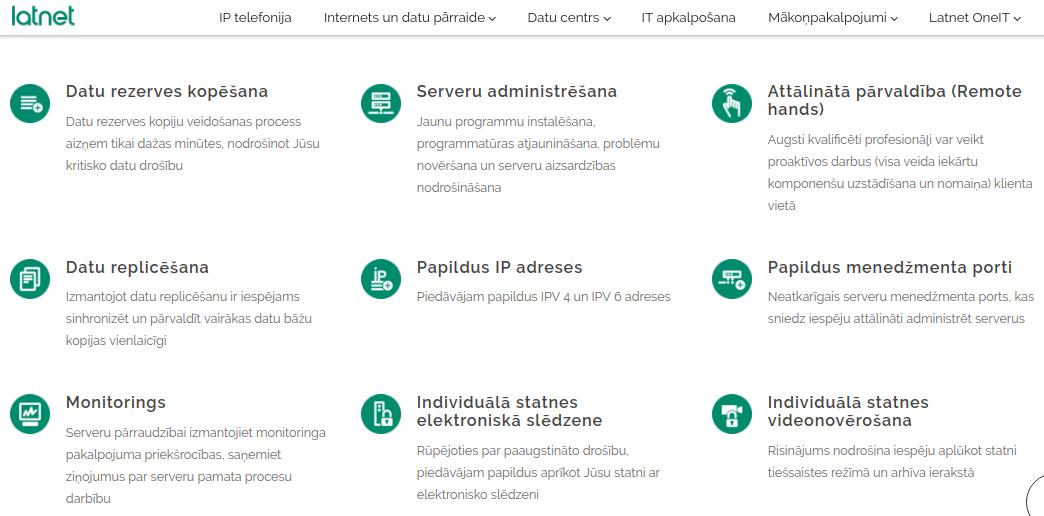 Latnet is one of the oldest IT and telecommunications companies in Latvia. Founded in 1992, the company first started its operations in a laboratory in the university of Latvia but has grown substantially to be a fully-fledged web hosting company offering web hosting, virtual servers, and data center solutions. The Latnet website is only available in Latvian.
Features and Ease of Use
Latnet cloud hosting solutions include the following standard features:
Static IP addresses
Disaster Recovery as a Service (DRaaS)
SSL certificates
Unlimited email accounts
Access to the web administration portal
Data backups
Latnet cloud hosting services provide its clients with the virtual resources that they need to successfully host their websites. The virtual servers are housed in two independent and secure data centers located in Latvia. The data centers are designed to meet the requirements of TIA/ANSI-942-A: the 2014 Ranking III and TIER III data center guidelines, all but guaranteeing quality data center services. The server-based hosting solutions offered in these data centers include server rack rental, server rental, and server placement.
Latnet shared web hosting solutions are suitable for individuals who are interested in just maintaining their online presence. The three-in-one hosting solution includes the Start plan (one website account, 500MB disk space, 5GB unlimited email accounts, and one database), E-commerce plan (two website accounts, 2GB disk space, 10GB unlimited email account, and one database), and Professional plan (three website accounts, 10GB disk space, 20GB unlimited email accounts, and two databases).
Besides offering web hosting services, Latnet also offers other ancillary services that include, server administration, software license rental, remote hands, data replication, and additional IP address (including PV 4 and IPV 6 addresses) as well as server monitoring. The hosting provider also provides data backup copying services that only take a few minutes ensuring the safety of its client's critical website data.
Pricing and Support
Latnet shared web hosting services are a bit expensive but they come with flexible monthly billing cycles. For virtual servers and data center services, the vendor has a consultation form that customers can use to get a quote.
This hosting vendor does not offer any refunds to its customers, but perhaps it's because of the nature of its hosting services. In addition, Latnet does not provide an uptime service guarantee.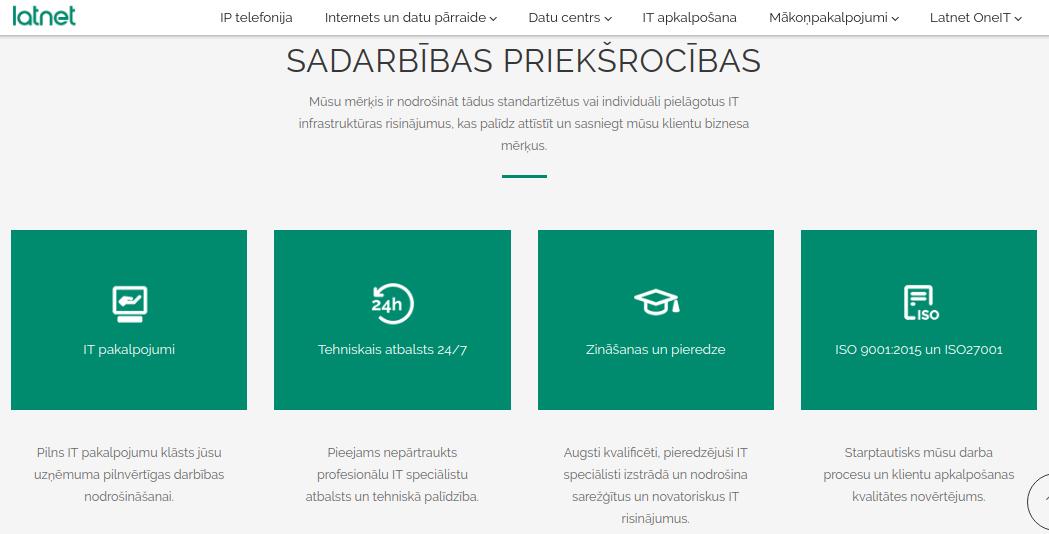 Latnet customer desk is available via telephone, email, or contact form. The hosting company does not have a ticketing system or live chat. All the same, the technical support staff is available 24/7. They are well versed, polite, and offer friendly customer support to help customers solve their raised issues. I sent them an email and got a response in less than 24 hours.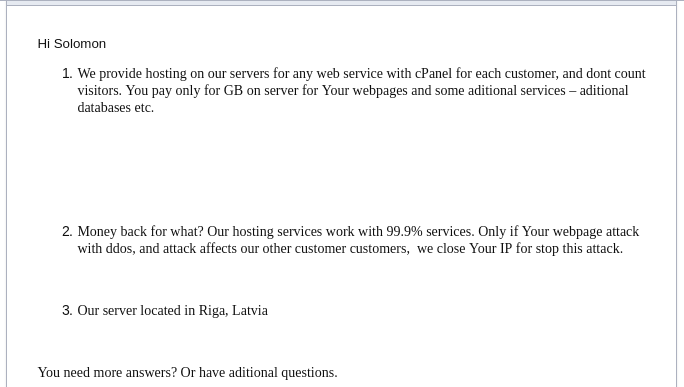 Latnet does not have a knowledge base.