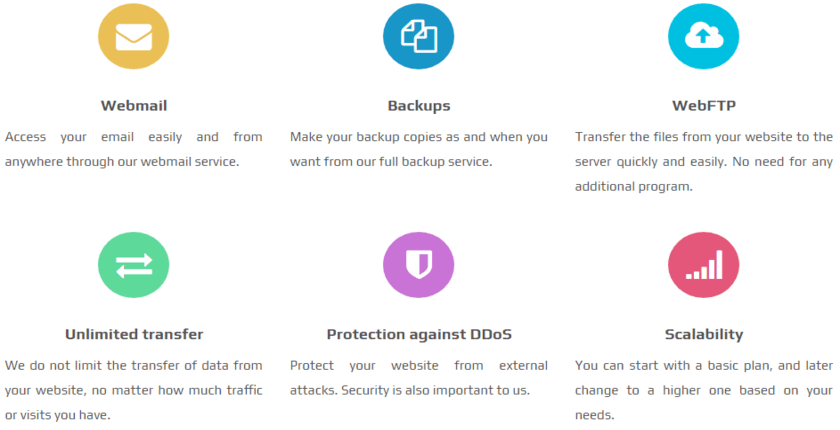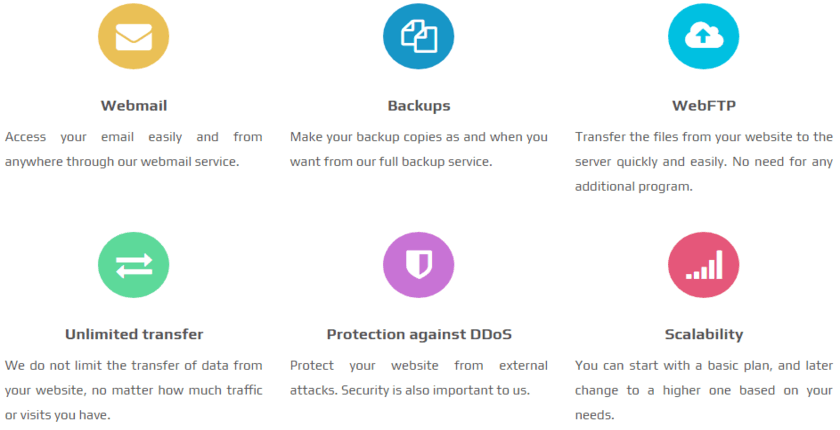 Krakoo Soluciones Tecnológicas offers a variety of services in the technology sector, from consulting for website development to web hosting infrastructure, and other integral software development solutions. Individuals and businesses based in Spain can enjoy any one of the web hosting packages. The website is only available in Spanish.
Features and Ease of Use
Krakoo breaks its shared hosting into six categories to enable those using web applications like WordPress and Prestashop to have the needed support. Each category has three hosting plans. With them, you get:
Free domain name registration
Up to 10 add-on domains
Unlimited transfer
Cloud Linux is deployed on each shared server to ensure the best performance and security. Without Cloud Linux, a user surpassing their bandwidth limit or being hacked with malware can affect other users in the same server. However, with CloudLinux, each user's resource is separated into mini-environments ensuring that whatever they do is restricted to the resource they paid for.
Another feature users will enjoy with Krakoo Soluciones Tecnológicas is protection against DDoS attacks. According to Cicero research, the frequency of DDoS attacks increases 40% year-by-year. As a result, it's important to have web hosts that offer protection against denial of service.
Another plus with Krakoo is the auto-installing of applications. From your hosting panel, you can install up to 120 web applications in a few clicks. This is much easier than having to download them online and upload to your database, which also requires added technical skills. As such, beginners to web hosting can deploy applications with ease and set up their websites in a shorter time.
If you prefer to use WordPress, Joomla!, or Drupal, you can take any plan in each CMS-optimized category. E-commerce businesses looking to use PrestaShop or WooCommerce will find them relevant as well because of the Prestashop and WooCommerce hosting plans.
Pricing and Support
The starter plan offers 10GB space, unlimited transfer, and two MySQL databases but the price is about twice as much as it is on most top web hosting providers, and unfortunately, it's the same for the other two plans.
However, the premium features such as DDoS protection and CloudLinux make Krakoo a worthwhile provider. Another advantage is the free domain name on all hosting plans. The CMS optimized plans are low-priced, though, and Krakoo is confident in the service provided, hence the 30-day free trial.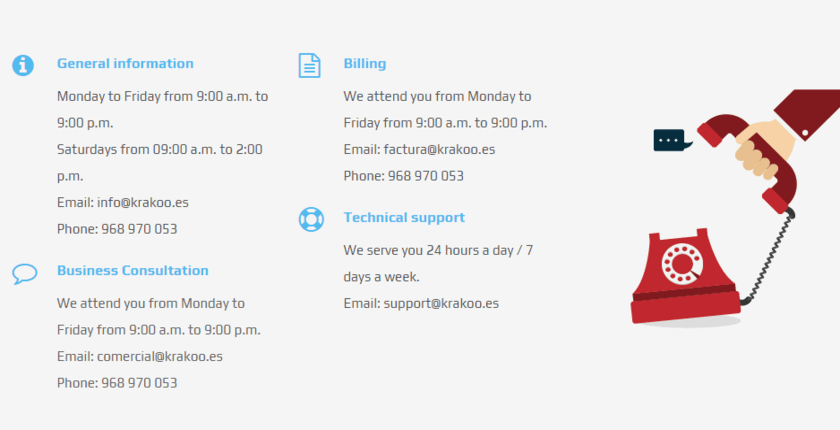 The technical support team is available 24/7 through email and support ticket. You can also reach out to them by sending a message through their Twitter and Facebook pages. I tried contacting them but didn't get a response, so it seems like their customer support is slow.