Jusahost is a small but growing telecommunications company based in Pristina, Kosovo. They're relatively new to the market given that they were established in 2014, but now have servers located in Germany, Switzerland, and Australia. They offer radio streaming services in addition to their shared, VPS, and reseller hosting packages, and have offices in Kosovo, Switzerland, and the U.S. They currently serve over 1900 active customers.
Features and Ease of Use
Jusahost's offerings seem a bit limited at first glance, which is indicative of their rather fresh presence in the market. However, more careful perusal of their packages reveal that they provide excellent value to their customers. First, their lone shared hosting package includes:
Unlimited HDD storage
Unlimited bandwidth
Unlimited email accounts
Unlimited FTP accounts
Unlimited hosted domains
1000 MySQL databases
One free .com / .net / .org domain
A cPanel installation
The number of virtually unlimited features included make the price tag quite attractive.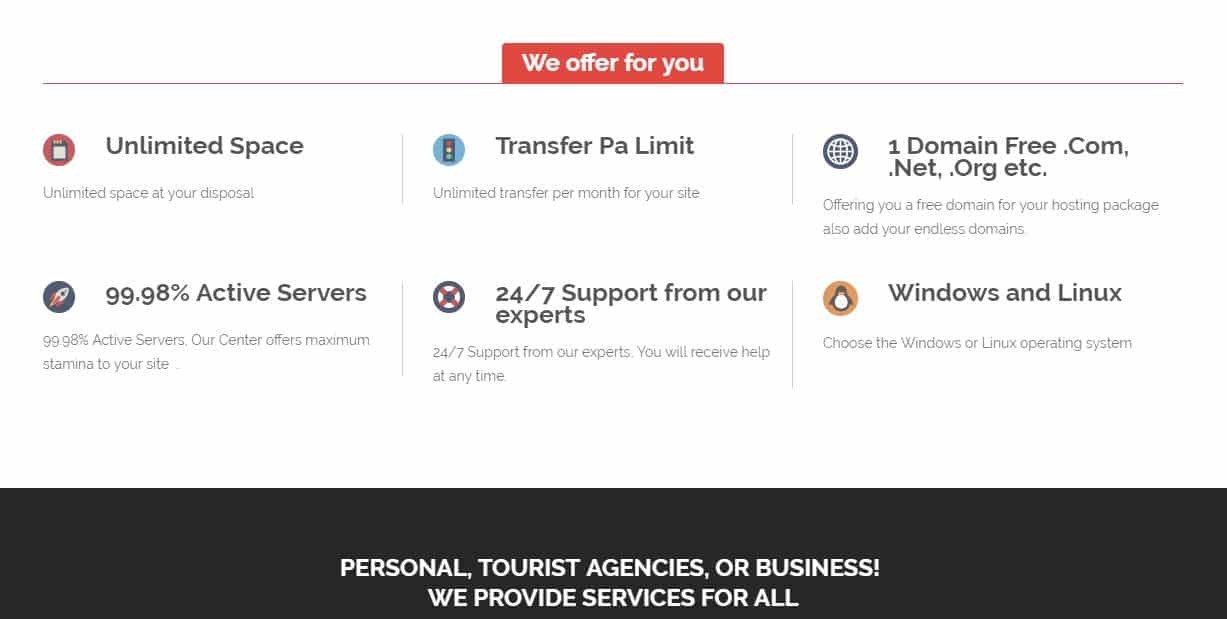 Jusahost also offers two Linux VPS hosting packages: the Super VPS and King VPS. The former comes with:
4GB RAM
150GB SSD storage
One IPv4 address
500Mbit bandwidth
100Mbit guaranteed bandwidth during peak periods
Yes Management interface
You can also opt for a Windows VPS package, but these come with less storage and at a slightly higher cost.
Jusahost doesn't have a Terms of Service document publicly available on their website, so it's unclear whether or not they have an uptime guarantee. However, they advertise a 99.98% server uptime, which is promising. Also, server performance is excellent – a quick speed test yielded a score of 81/100.
Jusahost employs CloudFlare's Content Delivery Network (CDN) on its servers, ensuring greater DDoS protection and performance.
Pricing and Support
Jusahost only has a single shared hosting package. This is priced a bit higher than most entry-level packages, but this is fair considering the lack of restrictions on storage, bandwidth, email accounts, and the like.
They don't give any discounts for longer contracts, which was somewhat disappointing. Then again, they also don't play any of the usual pricing tricks by trying to advertise a deceptively low rate for the initial month that then have it increase in subsequent months – what you see is what you get.
The pricing for their VPS hosting is similar – slightly more expensive than the typical entry-level VPS, but also has more features.
Jusahost does not have a free plan available, nor do they offer a money-back guarantee.
Jusahost provides support through email and telephone. Although they have an office in the U.S.A., they encourage customers to use their support lines in Kosovo and Switzerland. It's not clear whether this support is available 24/7: I submitted a request outside of Kosovo's business hours (which corresponds to the start of the workday in the U.S.), but I received a response on the next U.S. workday. Unfortunately, live chat support is not available.