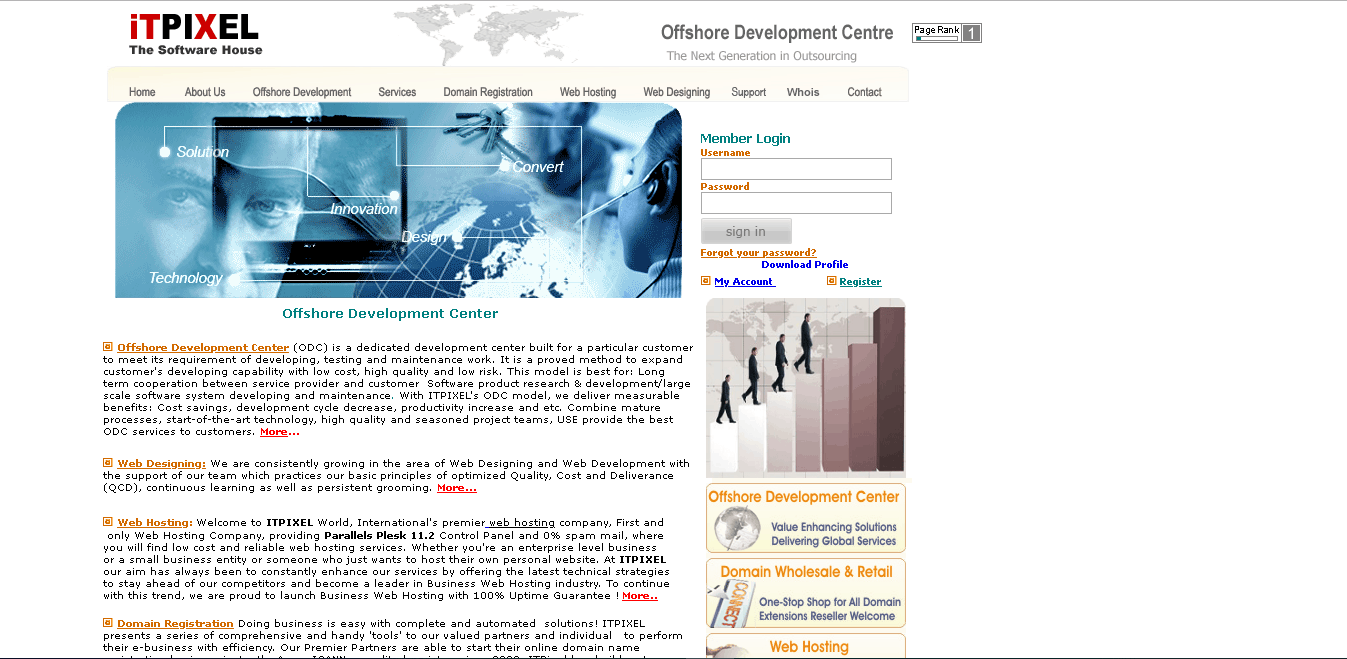 Pakistan based IT PIXEL is an Offshore Development Center and offers various types of IT solutions. Even though the company is based in Pakistan, it has offices in the U.K. and U.S. as well. This is also how they have managed to acquire an international customer base offering their services all over the world.
Features and Ease of Use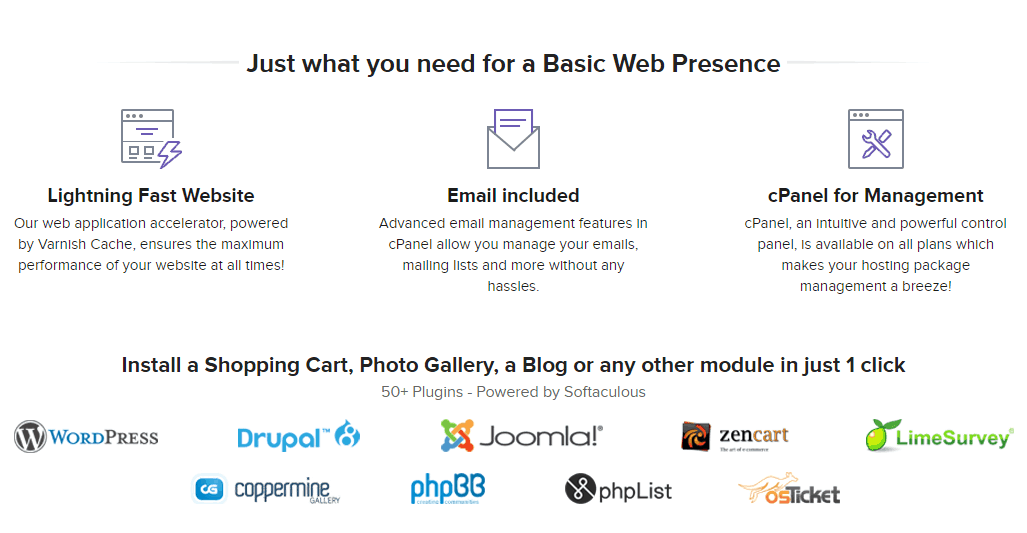 ITPIXEL showcases all its services in detail on its homepage but here is a summary of the kind of features you can expect when hosting your websites with them.
100% uptime guarantee
Data backups every five days
Domain registration possible
Unlimited add-on domains
Premium SSL certificates available
Unlimited storage and bandwidth
In addition to the usual website hosting services, ITPIXEL also offers a dedicated e-commerce solution. It comes at an affordable cost and includes features like unlimited products, multiple categories, multiple payment methods, easy management of orders, shipment tracking, SEO module, and much more. As with the website hosting, the exact pricing isn't mentioned on their website so you will need to get in touch with them to find out more.
To ensure a secure user experience for your website's visitors, they offer premium SSL certificates. By showing the Comodo secure seal on your website, your credibility is vastly improved meaning that users won't hesitate to share their data on your website. The enhanced security also helps in a better Google ranking, helping in turn with attracting more and more visitors. The SSL certificates come with a 30-day money back guarantee.
Another useful feature for small businesses is the email hosting service offered by ITPIXEL. You get a separate control panel to manage your email hosting account with features like SMTP/POP3/IMAP as well as web-based access to your email. The web-based client allows you to use calendars, tasks, message templates, and online address book among other things. A live demo of their webmail can be viewed from their website. It is worth noting that all their hosting packages include unlimited email hosting.
Pricing and Support
They only list a single package on their website but judging from the information available on other areas of their website, they do offer custom packages for anyone with larger requirements. The starting price for their hosting is quite reasonable and at par with the competition, allowing you to use unlimited domains and email accounts with support for PHP and MySQL. You also get access to software like Joomla and WordPress as part of the most basic hosting package you can opt for. The 24/7 customer support ensures customers are satisfied with the product at all times.
There is also a one-month free trial account that you can opt for. All you need is your own domain to make use of this trial account. You will only need to provide your contact details and no payment details are necessary. Just before the end of the trial period, you can provide your payment details and continue using ITPIXEL.
I was disappointed to find that their customer support page was not working properly. When you visit the contact page, it directs you to an online form that you can use to send them an email. The page also includes the email addresses and phone numbers for their offices in the U.K., U.S., and Pakistan. It seems that the fastest way to reach them is by phone, as they do not have a live chat system available.