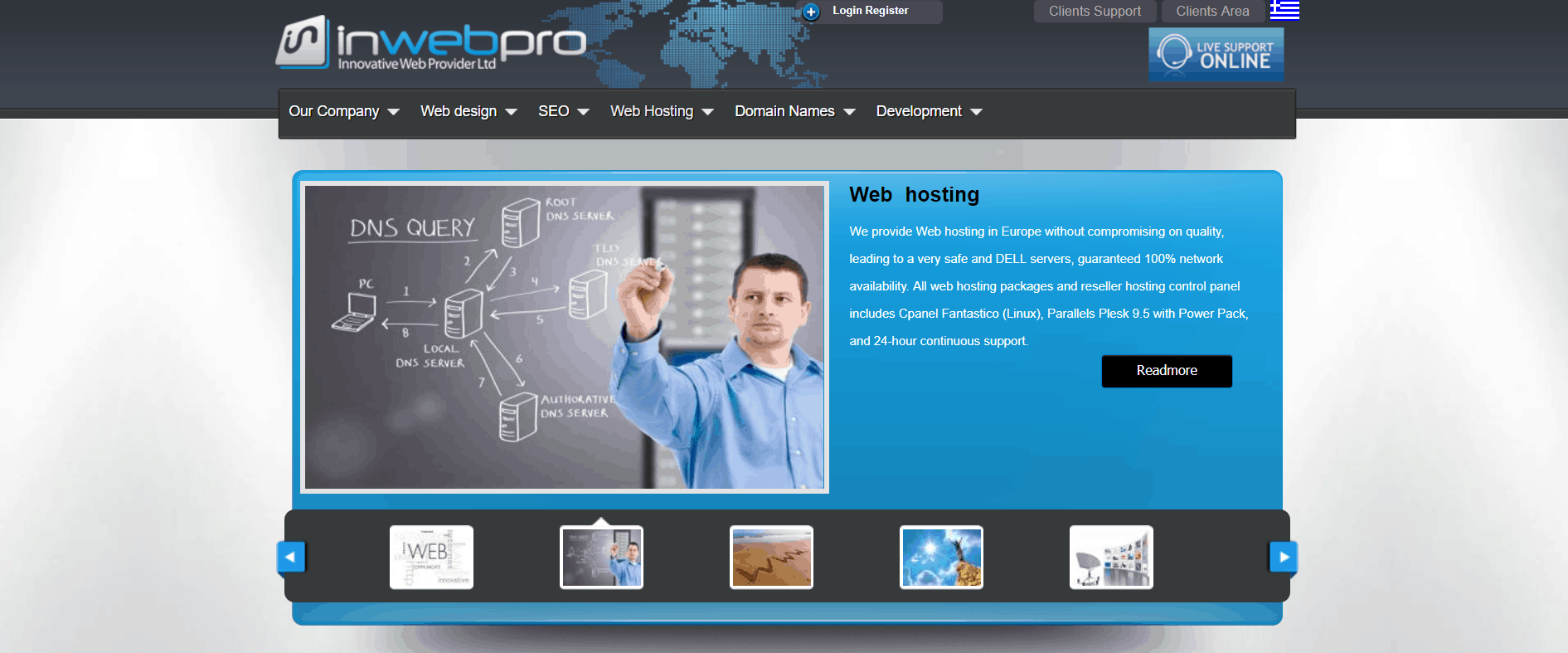 Greek company Innovative Web Provider (InWebPro) was founded in 2004, since when it has been offering an extensive range of integrated web services of every kind. These include web hosting, web design and development, website promotion, and domain services, along with business consultancy solutions.
InWebPro is staffed by a team of skilled professionals with an average of more than ten years of industry experience. Currently, the company provides high-quality web hosting services using Dell servers for at least 3000 websites across Europe.
InWebPro's website can be switched from the default Greek into English, but the English language version appears not to render correctly in web browsers.
Features and Ease of Use
InWebPro offers Linux and Windows hosting (four plans each) as well as VPS, reseller plans, and dedicated servers.
For Linux plans, the disk space varies from 500 MB to unlimited, and the bandwidth varies from 20 GB to unlimited per month. For Windows plans, the disk space varies from 500 MB to unlimited, and the bandwidth varies from 10 GB to unlimited per month. These plans also differ in terms of the number of domains (1 to 50), email addresses (5 to unlimited), and MySQL databases (5 to 125).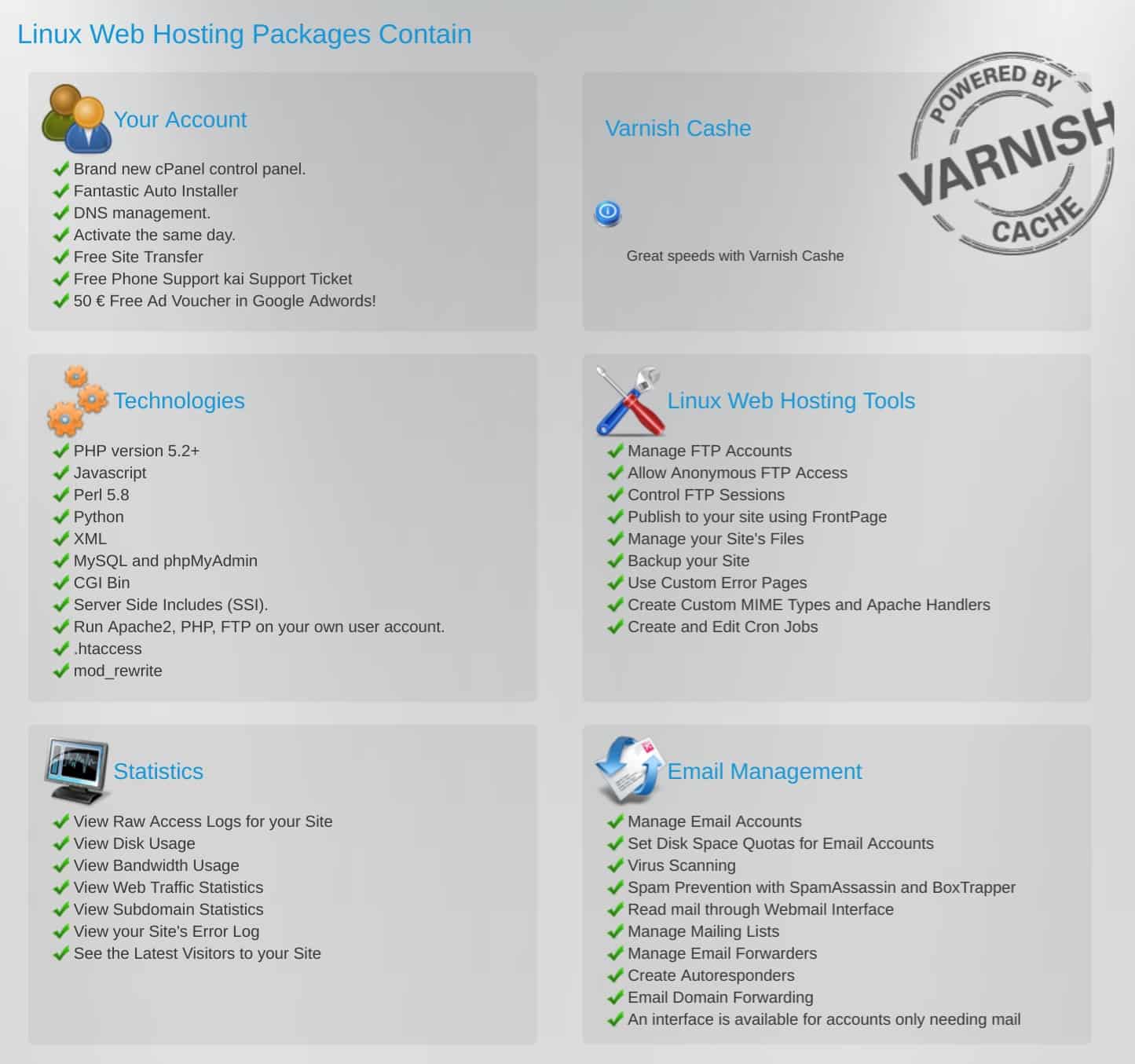 You get a 99.9% uptime guarantee with InWebPro, and its control panels are:
cPanel with Fantastico (Linux)
Parallels Plesk 9.5 with Power Pack (Windows)
Pricing and Support
Although InWebPro's hosting plans aren't the cheapest, they can be called competitively priced. Most of these plans are payable quarterly, biannually, annually, biennially, or triennially in euros, and some of the higher plans are also payable monthly.
You can upgrade your plan almost instantly by submitting a ticket to the company's billing department. You can just as easily cancel your account, which should take a maximum of 24 hours.
The company's support staff can be contacted via Greek and U.K. telephone numbers, support tickets, email, and fax. Although the company claims to provide 24/7 continuous support, this must be only for current customers, because my test ticket as a prospective customer went unanswered for two days… and counting. There is no live chat for me to quickly find out why.
If you have to resort to supporting yourself, you can take advantage of this company's reasonably well-stocked knowledge base, video tutorials, and service-specific FAQ pages. They're all in Greek unless translated by your browser.