Founded in 2010, InfoNet hosting company stands as one of the largest Croatian independent web hosting providers.  InfoNET delivers their self-developed services through the latest cutting-edge technologies. In 2016, they became part of DHH group that gathers some of the largest agencies in the region. Their data centers are located in Croatia and implemented with their own infrastructure. This company's main focus is to deliver services that fulfill customers' demanding requirements.
Features and Ease of Use
With this company, you can obtain everything you need for your online businesses starting with the domain name registration, lots of shared web hosting, managed VPS hosting packages, and various reselling plans and SSL certificates.
InfoNET uses SSDs for all their hosting packages and provides their clients with the free use of SSL certificates with unlimited packages. Optionally you can choose one of the three listed certificates:  RapidSSL, RapidSSL Wildcard, and Thawte SSL Webserver. Some can only protect the main domain, domain, and all subdomains, while other certificates by using the green tag provide a higher level of security. They perform daily backups during the night between 11 PM and 8 AM. Free migration is available, so your pages, emails, and other content can easily be transferred to their servers.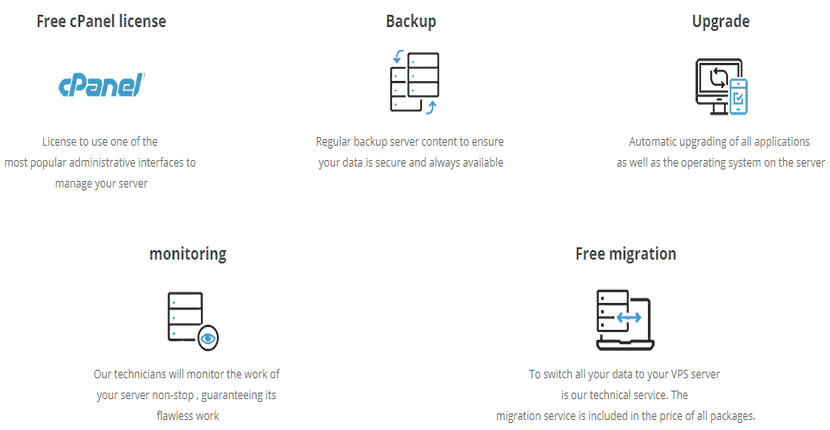 With their managed VPS servers equipped with the latest hardware and software in the business, InfoNet provides special service to clients with greater needs. Their technicians will perform the initial setup and system installation with a regular upgrade of all applications and OS on the server. They have listed four basic plans: Individual, Group, Agency, and Enterprise. With those plans, you can get from 1 to 8 CPU cores, from 2 to 12GB of RAM memory and many other features.
Pricing and Support
This company list their prices in Croatian krunas, so you have to do some math in order to exactly understand how much you are going to pay for their service. Their prices are in the lower range compared to what the competition offers in today's market. You can choose to pay for the annual plan that comes with two months gratis and save some money. Also, they have a 30-day money back guarantee in case you didn't like their services.
You can only contact their support team through phone and email service since support options are limited. The support team is highly professional and very polite, and they are available to assist you. I found their support service to be very satisfying, especially their knowledge base, which is designed in a highly professional manner. It made it easy for me to find answers to all common questions. Phone service is available every day from 9 AM to 9 PM CET.