Affiliate Commissions
While Websiteplanet may receive commissions when a purchase is made using our links, this has no influence on the reviews' content or on the reviewed products.
Professional Reviews
Websiteplanet contains reviews that were written by our experts, who examine the products in accordance with their professional standards.
Reviews Guidlines
All reviews published on Websiteplanet follow our strict reviewing standards, including ethical standards, that we adopted. Such standards require that each review will be based on an independent, honest and professional examination of the reviewer.
Pricing
Web Hosting

$

2

-

$

8

WordPress Hosting

$

3

-

$

6
Comparison
How does hosting4ever.nl match up to the competition?
Bottom line on hosting4ever.nl
With their shared hosting, SSD hosting, and WordPress hosting packages, the Netherlands-based Hosting4ever is an excellent choice for individuals or small to mid-sized businesses looking to establish themselves on the World Wide Web. Founded in 2007 by a team of web designers who wanted to provide cheap, high-quality web hosting for their customers, the company has since garnered recognition for their stellar support and affordable prices. They're one of the few web hosting providers who offer phone support in addition to live chat and e-mail, and they've also got a database of answers to frequently asked questions. Support is 24/7, of course.
Hosting4ever's most popular package is their SSD hosting. Employing SSD storage for both user files as well as all databases, Hosting4ever effectively ensures a fast-loading, high-performance website. Plus, they utilize load-balancing technology that ensures an equal distribution of work across all of their processes and resources, which means that even during peak hours, your website won't be slowed down by all the incoming traffic. Every hosting package comes with their 1-click installer, which includes popular apps such as WordPress, Joomla!, Drupal, PrestaShop, OpenCart, and osTicket. Hosting4ever also provides domain registration, e-mail hosting, and a browser-based website builder service.
Three plans are available under SSD hosting: the basic, the 100, and the unlimited plan. The plan names refer to the amount of storage space provided – 30GB, 100GB, and unlimited storage space respectively. Each plan also comes with 10 MySQL databases, a free SSL certificate, a number of e-mail accounts along with e-mail storage, and free website migration services.
hosting4ever.nl Alternatives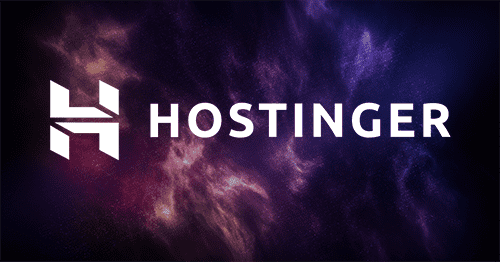 #1 Web Host for

April

2021
Great Hosting for a
GREAT Price
Host your website on lightning-fast servers
and get a FREE domain name and email accounts
Grab the Latest Deal