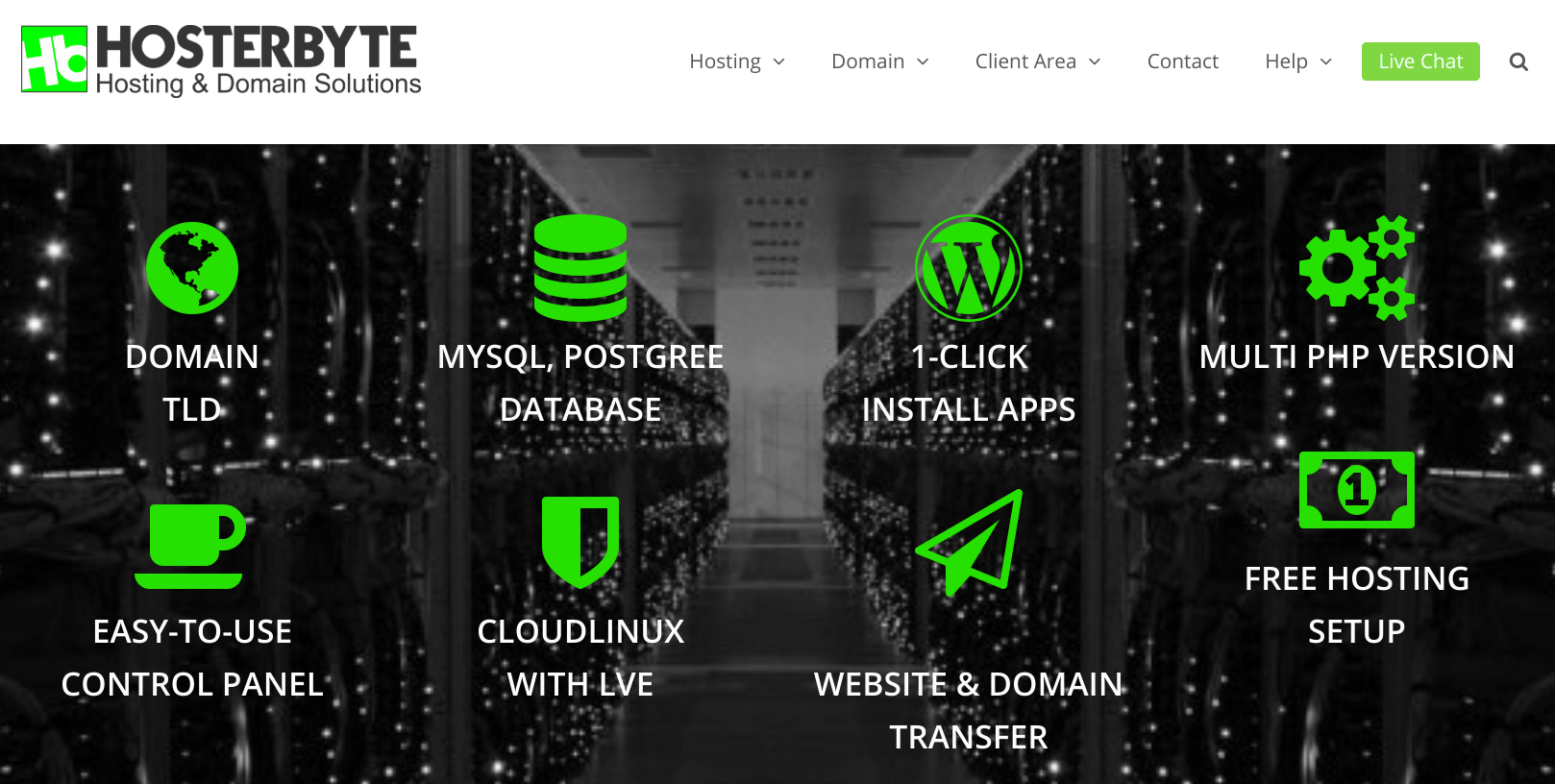 Indonesian company Hosterbyte has been providing domain name registration and shared hosting services since its inception in 2015. It serves clients in Indonesia, Singapore, and the United States from data centers in those three countries.
Hosterbyte's website is available only in Indonesian.
Features and Ease of Use
Hosterbyte offers different shared hosting plans depending on the data center you choose. However, the plans typically include these features:
99.9% uptime guarantee
From 1 TB to 10 TB bandwidth
500 MB to 7 GB disk space
Weekly automatic backups
Unlimited add-on domains
Free SSL certificates
You also get unlimited FTP accounts, email accounts, parked domains, and subdomains.
If you're hosted in the U.S.A., you get the DirectAdmin control panel to manage your hosting. If you're hosted in Indonesia or Singapore, you get the cPanel control panel instead. Either way, the Softaculous installer is included so that you can install a plethora of popular applications with just one click.
At the other end of the expertise spectrum, you can code a MariaDB or PostgreSQL database-backed website using the PHP, Perl, and CGI programming tools.
Hosterbyte takes performance seriously. The LiteSpeed webserver (which is far faster than Apache) sits on SSD storage (which is far faster and more reliable than traditional HDD storage). The online WordPress demo gives an indication of how fast your website might load, but beware that this is a stripped-back WordPress without the plugins you might want to install.
Pricing and Support
Hosterbyte's 15+ feature-packed shared hosting plans are priced low. You can pay for them only by bank transfer, on monthly, quarterly, semi-annual, or annual billing cycles. You get a free SSL certificate in Indonesia and Singapore, but you have to pay for this privilege if hosted in America.
If the shared hosting plans don't give you the specific features and resources you need, you can request a customized solution.
The customer support team works from 6 a.m. to 10 p.m. on Mondays through Saturdays and from 9 a.m. to 10 p.m. on Sundays. You can contact them by telephone, Telegram, WhatsApp, or email, and I'm pleased to say that I received an email response within 30 minutes: