Founded in 2008, Host Surf UK is a U.K.-based web hosting company that offers managed and unmanaged VPS, cloud, and dedicated hosting via servers in both the United Kingdom and the United States. Support is available in English.
Features and Ease of Use
Host Surf UK markets themselves as an affordable upgrade for those who have outgrown a shared server, offering a 100% uptime SLA on all their dedicated and virtual cloud servers. On top of that, their servers are ideally located in three data centers across the United Kingdom as well as another in Los Angeles, California. This means that e-commerce merchants can benefit from dealing with a single company while enjoying geographic proximity to both the European and U.S. markets.
Their VPS plans come with the following features as standard:
Eight CPU cores

RAID 10 SSD storage

Upgradeable RAM and storage capacities

Fast setup times of one hour or less

Full root access

1Gbps network port speeds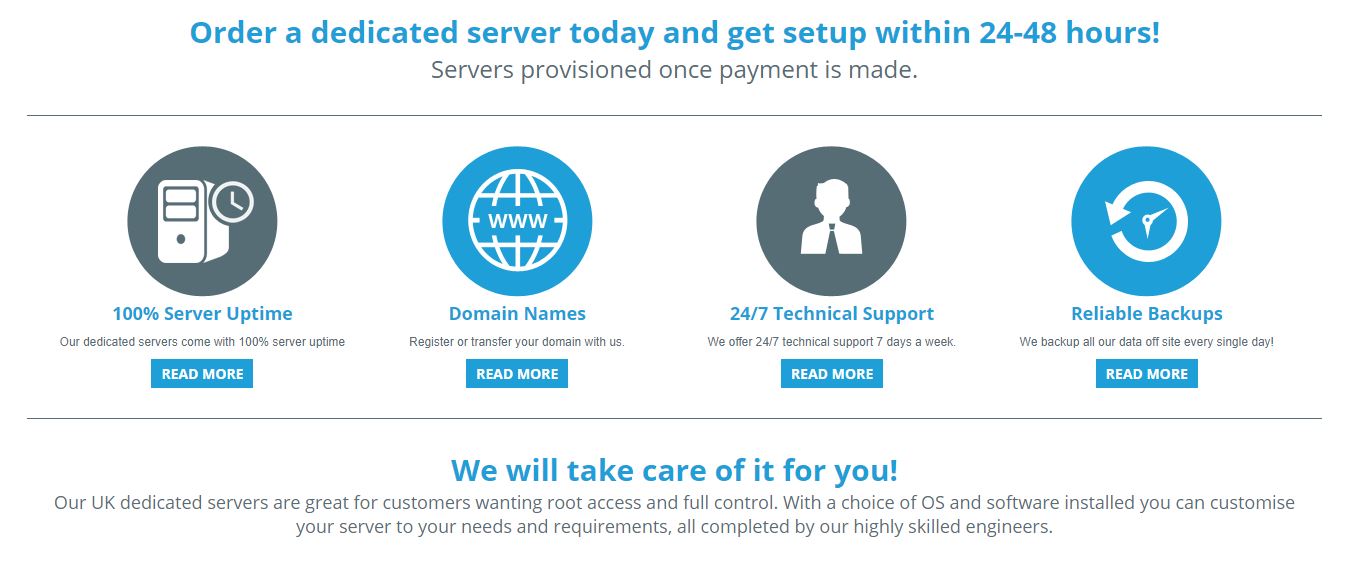 Host Surf UK has both OpenVZ and KVM VPS available, though their KVM VPS option only appears to have an unmanaged package available. Furthermore, while their OpenVZ VPS offerings all use eight CPU cores, their KVM VPS only have two to five CPU cores. The website does not mention what level of PHP support is available. Websites and databases are backed up off-site on a daily basis.
Host Surf UK also offers fully-managed cPanel hosting plans that take care of installation, configuration, security, maintenance, and updates for your server and website. If none of the pre-made packages fit your requirements, however, custom plans are available and can be configured to meet the specific needs of your organization.
Pricing and Support
Host Surf UK does not offer any money back guarantees on their plans. There are three different plan pricing options — U.K. managed/unmanaged servers and U.S. unmanaged servers.
The U.K. unmanaged and managed server plans are slightly more expensive than what you'll find elsewhere. What's odd is that the difference in prices between the two categories, when comparing plans with similar performance capacities, is not that big. For instance, both Silver plans offer the same amount of memory and hard drive space, but the managed one costs only 20% more despite being much more convenient for webmasters.
The entry-level Bronze U.S. unmanaged plan stands out by offering twice the amount of memory typically found elsewhere, but its pricing is significantly higher compared to competitors, especially considering the prices are quoted in pound sterling. Additionally, there is a threefold increase in price from the Bronze plan to the highest-tier Platinum plan, which doesn't provide any additional features but only enhances speed and memory by four times. On the positive side, the capacities offered by the Platinum plan are a good value relative to industry standards.
Support options are in English and decent but very limited. Despite being registered in the U.K., the company's support team is located in Morocco. The main channel to communicate with them is an online ticketing system that took several days to get back to me. There is live chat available, but I found it to be constantly offline. No dedicated phone support or self-help knowledge base is available.