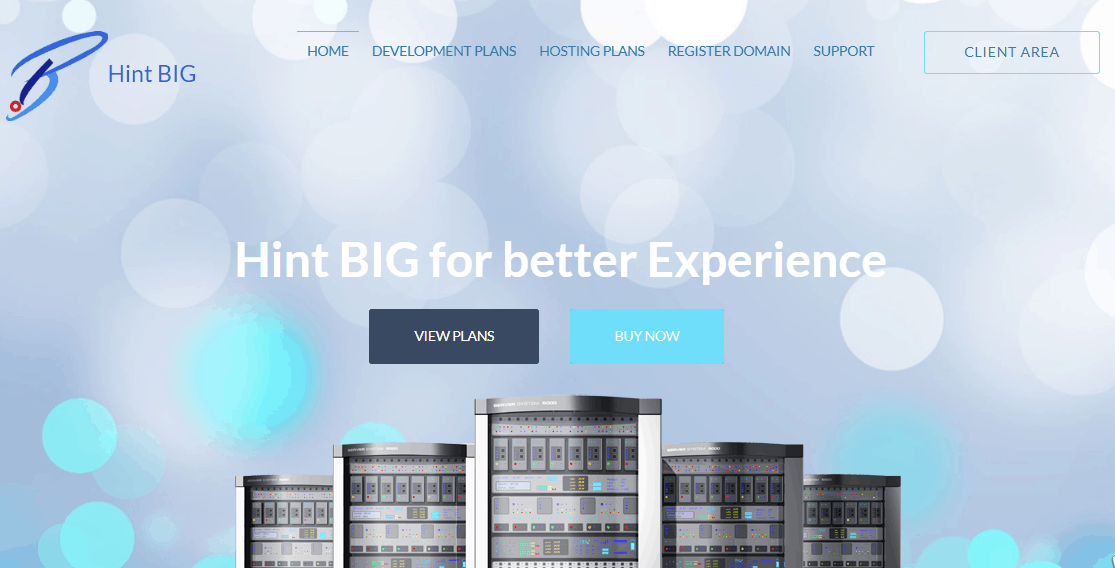 In business since September 2016, Hint BIG offers web development and web hosting plans. The company serves startups and growing businesses that can still make use of shared hosting. For large businesses and those looking for custom solutions, it provides custom dedicated servers.
Features and Ease of Use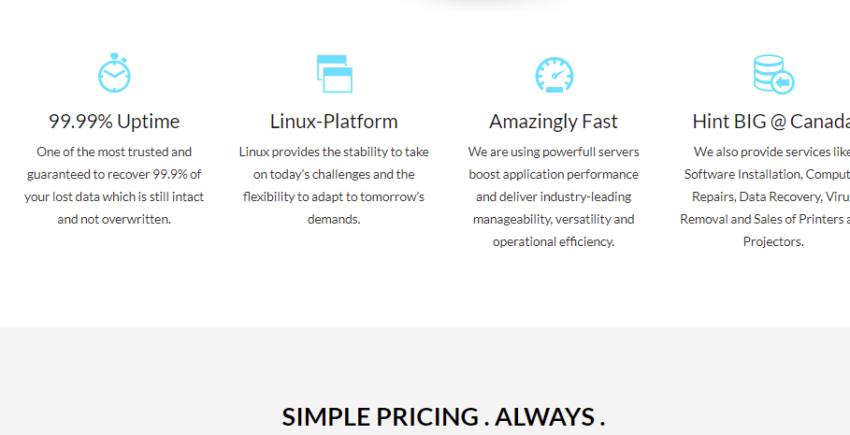 Hint BIG offers four shared hosting plans: Economy, Silver, Gold, and Platinum. They come with the following features:
99.99% uptime guarantee
Automatic backups
Anywhere from 25GB to unlimited storage
Unlimited bandwidth
One limiting factor for some people looking to use Hint BIG is that it only supports Linux-based applications as the operating system on its servers is Linux. As such, if you're specific about using Windows or you want to use a programming language like ASP.NET, you'll have to look elsewhere.
If that's not what you're looking for, you might find Hint BIG suitable for you. It supports PHP with multiple version support including some of the latest so that you can benefit from the speeds of recent versions or choose an old version if that's what you need. Also, it supports Ruby on Rails, cURL, and provides a Perl module installer. For people that want to build dynamic websites, it supports MySQL with remote MySQL connections in the package.
Many web hosting companies offer website building tools like a website builder or a one-click installer for free along with the web hosting package. Hint BIG doesn't seem to be among the list as it makes no mention of such tools. It probably doesn't offer them because it offers website development services/plans as well.
There are some limitations that you should be aware of. It doesn't support having a file that's more than 1GB in size and total number of files exceeding 250,000. Also, its automatic backups only apply to accounts that are lower than 2GB. That means that if you have more than a simple website with a few media files, you can enjoy this. As you grow, you'll have to set cron tasks to generate backups, take manual backups, or use a third-party tool.
Pricing and Support
Hint BIG offers one of the lowest prices that you'll find in the market for hosting. The downside of having such low costs is that in many cases, there's no monthly plan on offer. The same thing applies here. It only offers annual hosting options. However, it provides refunds to customers within four to thirty days after the registration date so that should mitigate the risk of new customers.
Please note that there are no offerings of free domains, free plans, free SSL, or free trials. It appears that BIG isn't particularly inclined towards providing free incentives to attract customers. As a result, you will need to cover the extra costs associated with your domain and SSL certificate.
Customer support is available 24/7 through live chat and a contact form on its website. It says its average response time is 20 minutes. However, in my experience with the live chat, even more than one hour later, I didn't get a response. So, I resorted to the contact form, but never got a reply.