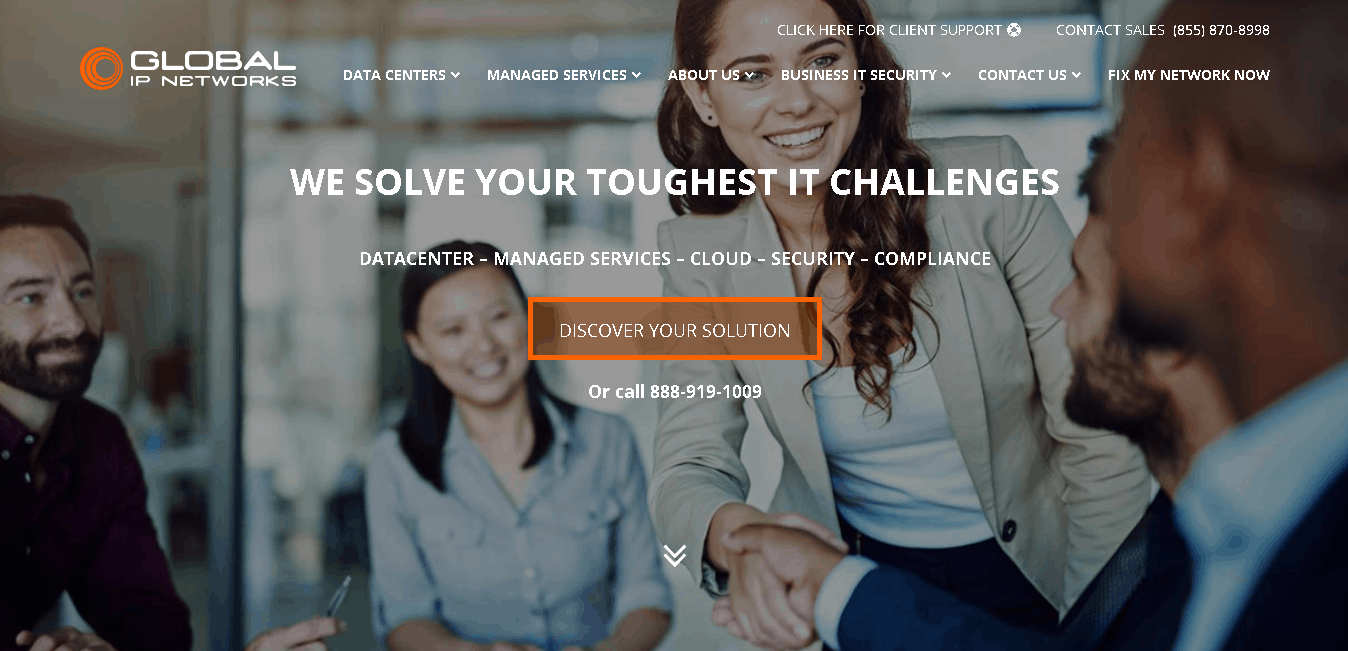 Global IP Networks is an IT solutions provider that provides hosting, collocation, cloud services, backup and storage, business continuity, security, disaster recovery, and network monitoring services. It has been in operation since 2000 and has two data centers located in Plano and Dallas, Texas, in the U.S. It serves clients in Dallas Fort-Worth and its website is available in English.
Features and Ease of Use
Global IP Networks isn't your usual web hosting company. It doesn't offer shared hosting plans or any plans at all, really. With its provided services, small businesses will find it a bit overwhelming for their simple, local business website hosting needs. The company offers:
99.999% or 99.9% uptime SLA
Global IP Networks strives for a 100% uptime and has placed a network downtime warranty. Its warranty is based on the uptime commitment that you fall under. Some customers are provided with a 99.999% uptime SLA, which provides between 10% to 75% monthly credit on downtime, depending on the percentage of network downtime. Customers under 99.9% get between 5% to 60% depending on the percentage of network downtime. It also provides credit based on power downtime.
One of its "lowest" hosting offer is cloud servers. That is divided into multiple services; email as a service under Office 365, desktop as a service, backup and data recovery, and AWS/Azure cloud hosting.
If you need high performance hosting for your website or web application and you don't want to bother with actual servers, you can go for the cloud hosting under AWS or Azure. Both platforms are great for deploying applications with multiple deployment options and you can scale your resources up or down easily as you go.
If you already have your servers, you can move them/collocate to any one of the company's data centers in Texas. The company provides top-notch security, bi-weekly testing of power resources, and is PCI, HIPAA audited and compliant.
Pricing and Support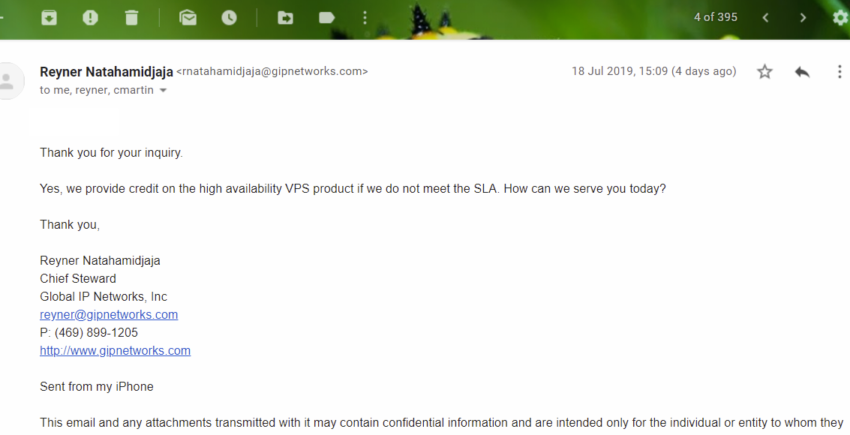 As mentioned above, Global IP Networks doesn't have prepared hosting plans. If you want any of its services, you'll have to contact sales through the contact inquiry form on the website and let them know what exactly it is that you're looking for. The technical sales team will work with you to determine the best resources and prices for your needs. Given the nature of its services, don't expect a money-back guarantee, but you can get a refund based on SLA.
The vendor also provides a free network penetration assessment to determine where the biggest vulnerabilities are in your hosting plans and give you ways to mitigate them.
Even the most experienced developers still need a knowledge base to solve some issues and given that this company doesn't offer live chat support, it would have been nice to have an alternative quick route to search through when you need to solve a problem. Unfortunately, there's none available.
Of course, they offer phone support, but international calls can be expensive and you might have to wait on hold for a long time. Another option is to open a ticket through your dashboard. I used the contact form on the website to ask some questions and got a response a few hours later.