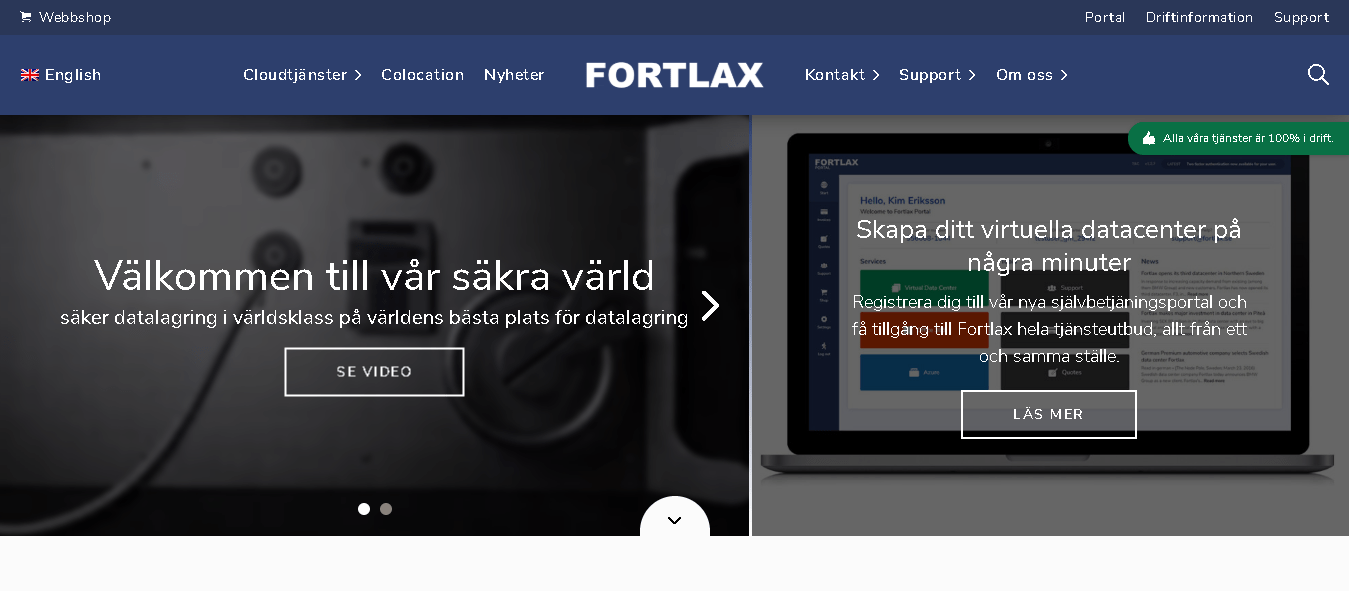 Since 2004, Swedish company Fortlax has offered simple, secure, and effective cloud, colocation, and other services to its customers. It claims to be able to take responsibility for the implementation, maintenance, and upgrades of the solutions it provides.
The Fortlax website supports the Swedish and English languages.
Features and Ease of Use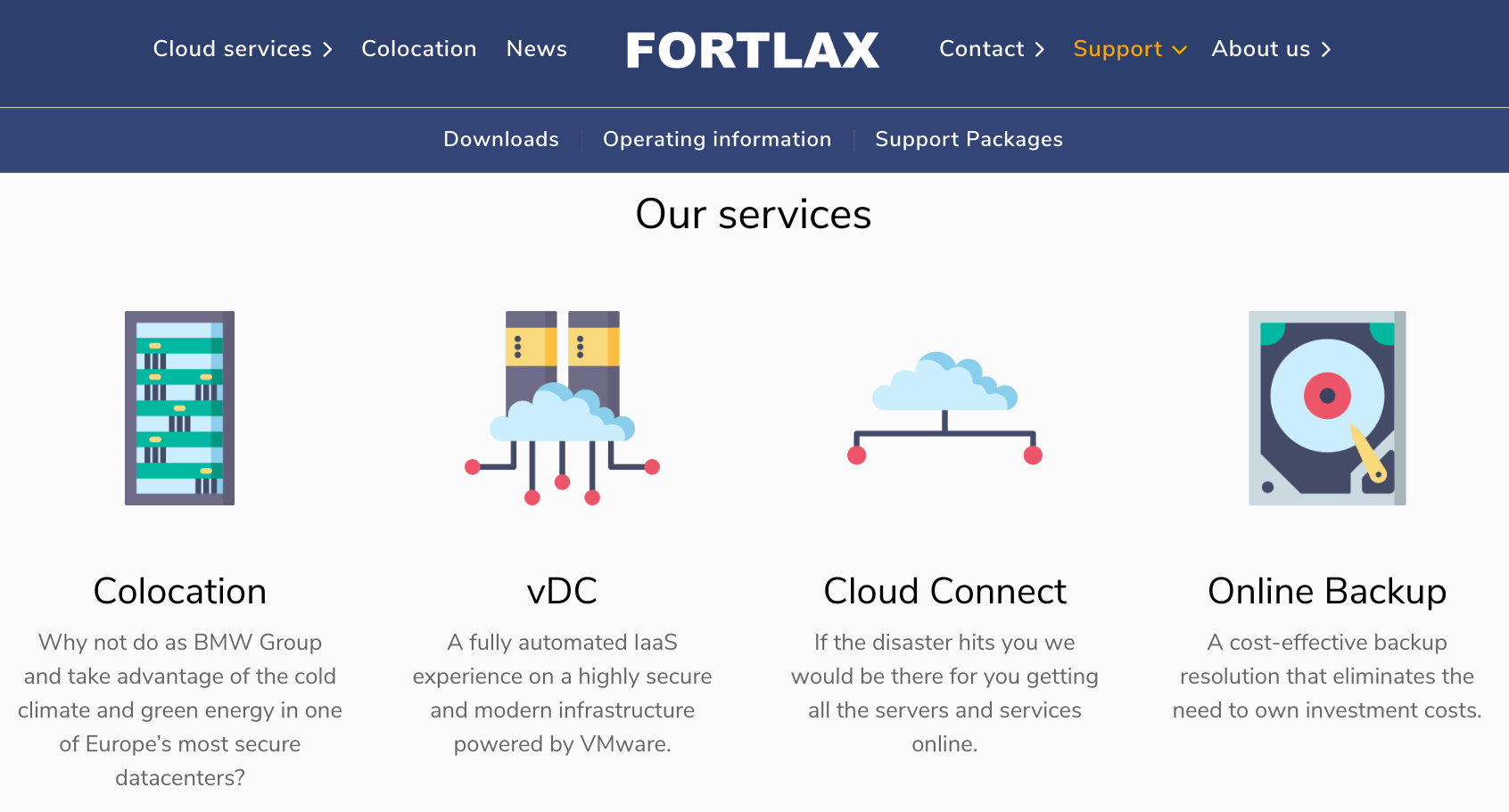 Fortlax's colocation services feature efficient cooling systems, redundant power supplies, bulletproof walls and windows (yes, really), automatic fire extinguishers in server rooms, and round-the-clock monitoring.
Cloud Services include vDC (virtual data center), Veeam Cloud Connect, and Online Backup:
vDC allows customers to customize their virtual datacenter without having to worry about performance or capacity planning
Veeam Cloud Connect replicates your data to help protect you from data disasters
Online Backup is the ultimate fallback for if a data disaster does occur, and it's automatic
One cool thing about Fortlax is that they rely on green electricity from wind power and hydropower for their data centers.
Pricing and Support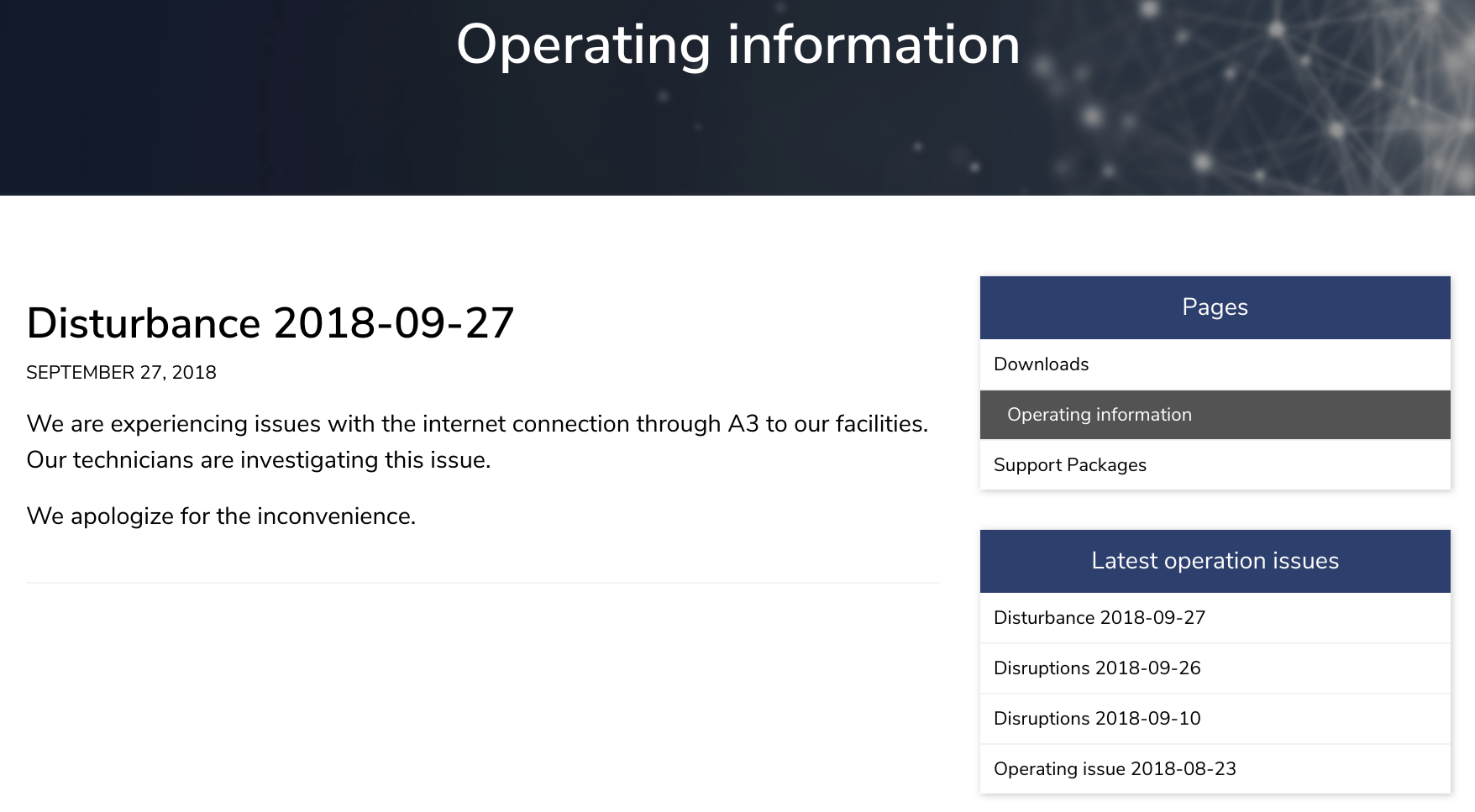 As is typical for providers of cloud services and colocation (rather than simple self-service shared hosting), no prices are advertised, so you'd have to get a quote by contacting the 24/7 customer support team via telephone, ticket, email, or live chat. Unfortunately, my exploratory email went unanswered, which (being generous) could be because I'm not a realistic pre-sales prospect customer.
There are three SLA support packages, plus remote support, but self-support resources are limited to an Operating Information page which (at the time of writing) hasn't been updated since 2018.