In 2017, marketing entrepreneur Johnathan Martin founded FitTech Hosting (a division of Fitbobcat Technologies LLC) to help bring small businesses into the 21st century with affordable marketing, web, and telecom technologies. His Milwaukee-based company became a Better Business Bureau (BBB) accredited business in June 2019, which is testimony to its excellent business standards. Its website is in English.
Features and Ease of Use
Since the team at FitTech Hosting purports to believe that paying absurdly steep rates to get a website online is nothing short of a highway robbery, it claims to offer affordable web hosting and domain services. And since it believes that no two projects are the same, it customizes prices to suit the needs of individual projects, which means you have to contact the company to get a quote.
FitTech doesn't provide standalone website hosting services. Instead, it offers to help you with your website design, deployment, and marketing, so you can concentrate on your core business. Its typical turnaround for a website is just one week.
Pricing and Support
Since FitTech Hosting offers customized hosting plans, whereby the price will depend on the type of project and the technicalities involved, there are no published prices for me to comment on. But since this company was set up on the premise of affordability, I'd be disappointed if the all-inclusive prices (including web design) weren't competitive.
FitTech's customer support can be summoned by telephone (on local and hotline numbers) and email, but my exploratory email received no reply. You can also interact with the Pippy chatbot, but you have to pick from its preset questions rather than being able to ask your own: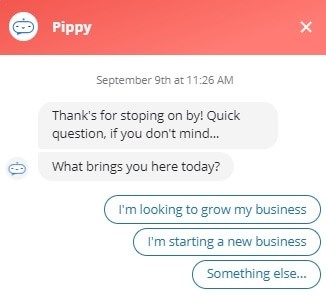 FitTech Hosting offers limited self-support through a blog with several useful posts and a weekly "Marketing Monday" video segment featuring their internal marketing coordinator.