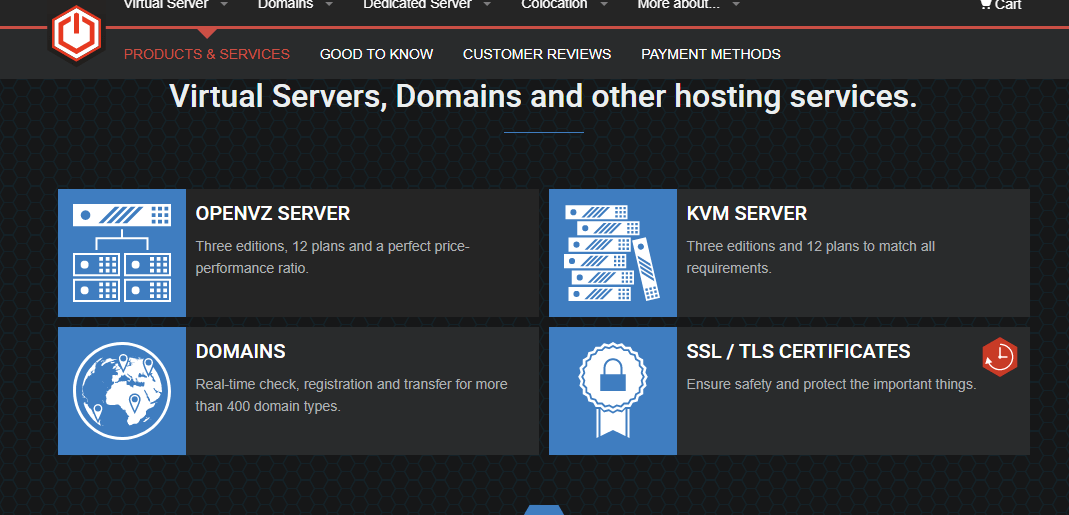 First Root has been providing web hosting solutions since 2011. It is a Germany-based company that offers a variety of internet services, including colocation services, virtual and dedicated servers, web hosting, and domain name registration services. The firm prides itself on offering stable and satisfactory web hosting solutions to its clients. Its data center is located in Germany and it operates on 100% eco power. The First Root website is available in both German and English.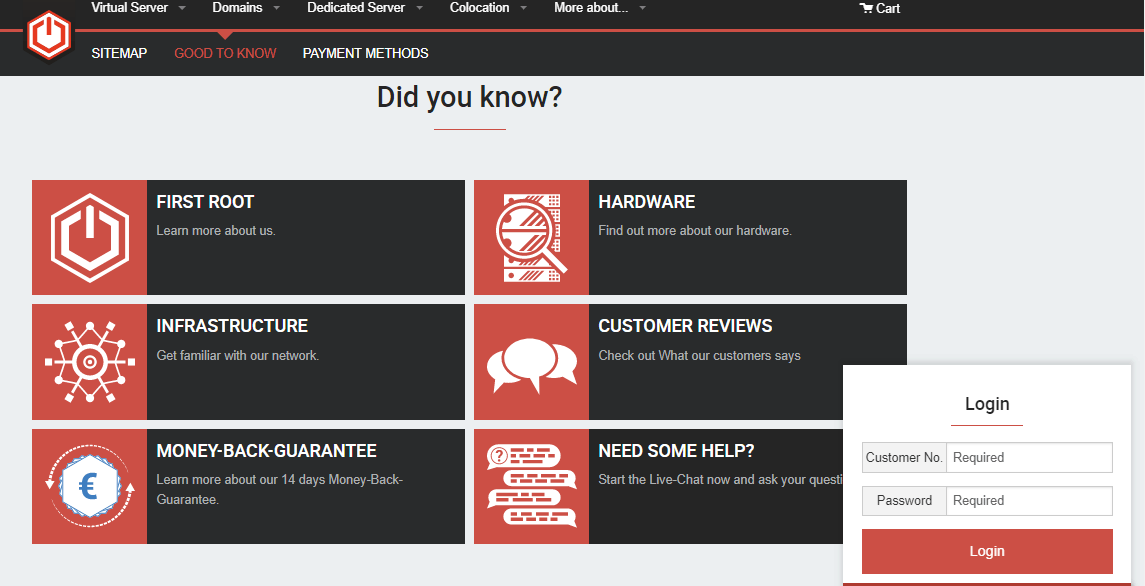 Features and Ease of Use
Some of the features you can expect to find in First Root's web hosting packages include:
DDoS protection

SATA, NVMe SSD disks

Plesk Onyx control panel

MySQL databases

PHP support

Add-on domains

Subdomains

Email accounts

Email forwarder

Autoresponder

Webspace

Let's Encrypt SSL certificate

Spam filter
First Root hosts all of its servers in its state-of-the-art, ISO-certified data center. Its data center is equipped to accommodate the heavy load. It is monitored round the clock and it incorporates topnotch technology such as uninterruptible, redundant power supply, and anti-static raised floors.
The firm uses Juniper Networks for its data center's Core-Network, which ensures greatly reduced downtime of its customers' websites. Furthermore, it uses enterprise-grade hardware from renowned manufacturers such as Supermicro for its hosting packages. It deploys SATA, NMVe SSD disks and Intel processors for stability, light speed, and superior performance of the websites it hosts.
For its web hosting solutions, the vendor uses Plesk Onyx web hosting panel which simplifies web hosting management, including emails and databases. It also helps users to self manage their backups.
With First Root web hosting solutions, you will have access to OpenVZ and KVM virtual servers. KVM virtual servers are designed for projects that require more power. It is suitable for users who want BSD, Microsoft Windows Server, and Kernel Management. If you don't need any of these, you can opt for OpenVZ virtual servers.
The hosting provider offers a backup and snapshot feature in its virtual server hosting packages. Backups are placed in a backup cluster which is redundant and separate for enhanced reliability. In the KVM virtual servers, the process involves storing the entire server container carrying data on the backup cluster, which is external with no downtime.
In the OpenVZ virtual servers, the firm applies two methods: full and fast. The full backups involve rebooting the virtual server in order to guarantee and prove backup data consistency.  The fast backups do not necessarily involve rebooting virtual servers, but don't guarantee backup data consistency.
With backup snapshot feature, users can set their backup process according to their preferred frequency, be it daily, weekly, or monthly. They can use turn on notifications if they want email alerts. It also enables users to delete, restore backups, create a note, or carry out write protection activation.
Pricing and Support
First Root's web hosting packages are budget-friendly compared to other hosting solutions of its caliber. It offers a flexible billing cycle with monthly subscriptions, and its prices are listed in euros.
Its web hosting package includes a Let's Encrypt SSL certificate. It also provides a free reset, free re-installation, and free DNS Management.  It offers a 14-day money-back guarantee, which is significantly lower than the industry's 30-day money-back guarantee. It also provides a 99.9% network uptime guarantee.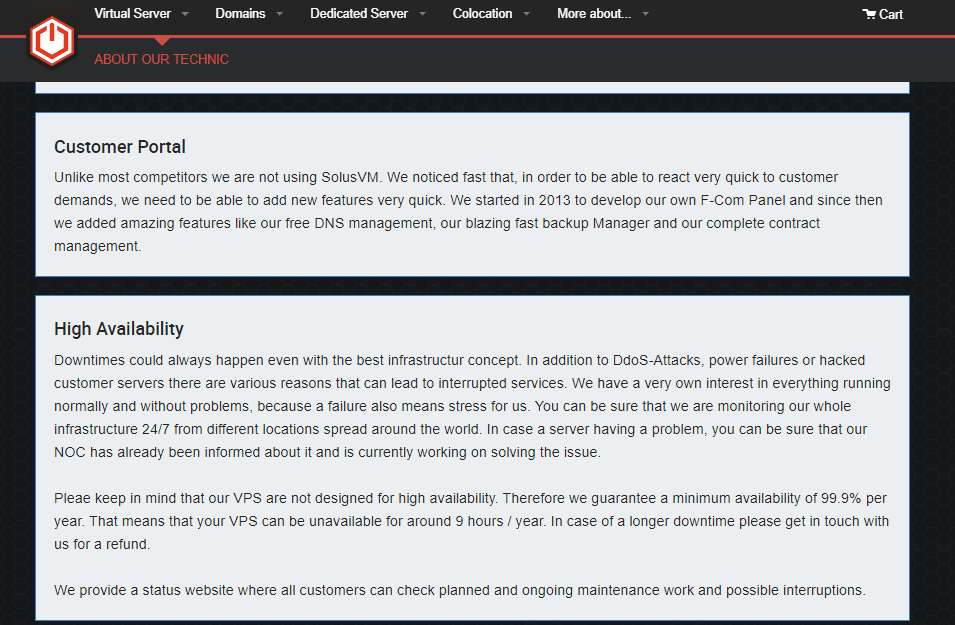 In case of any issues, you can reach out to the First Root technical support team via live chat, telephone, email, and ticketing system support. The vendor does not seem to offer round the clock support. All the same, the web hosting firm has set up its Network Operations Center (NOC) next to its data center to enable easy and fast access to equipment by its technicians in the event of hardware issues.
The First Root website lacks a knowledge base section.