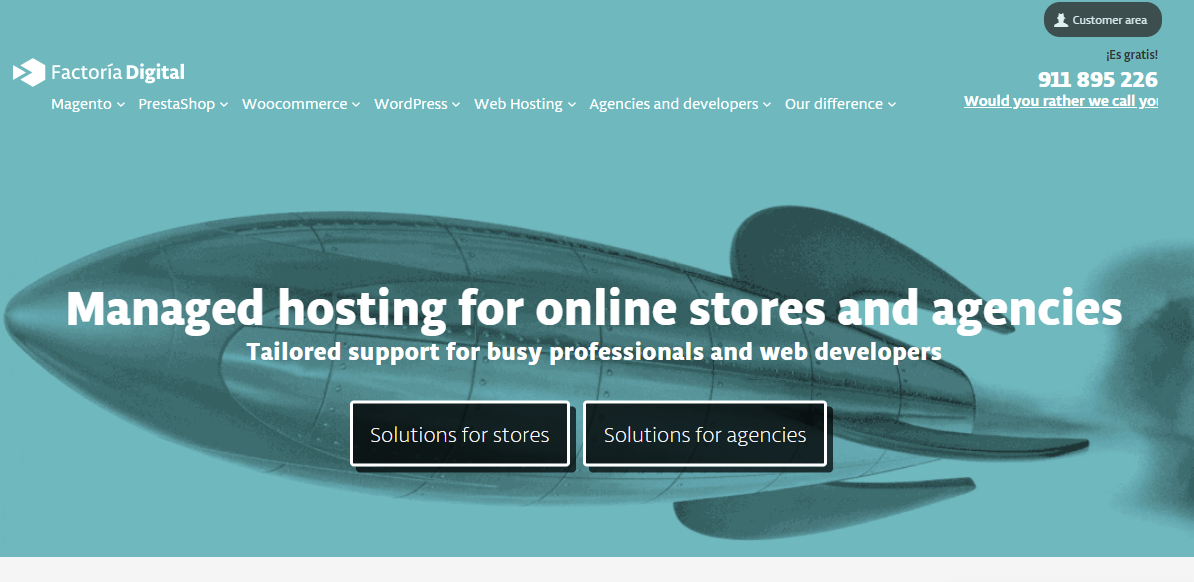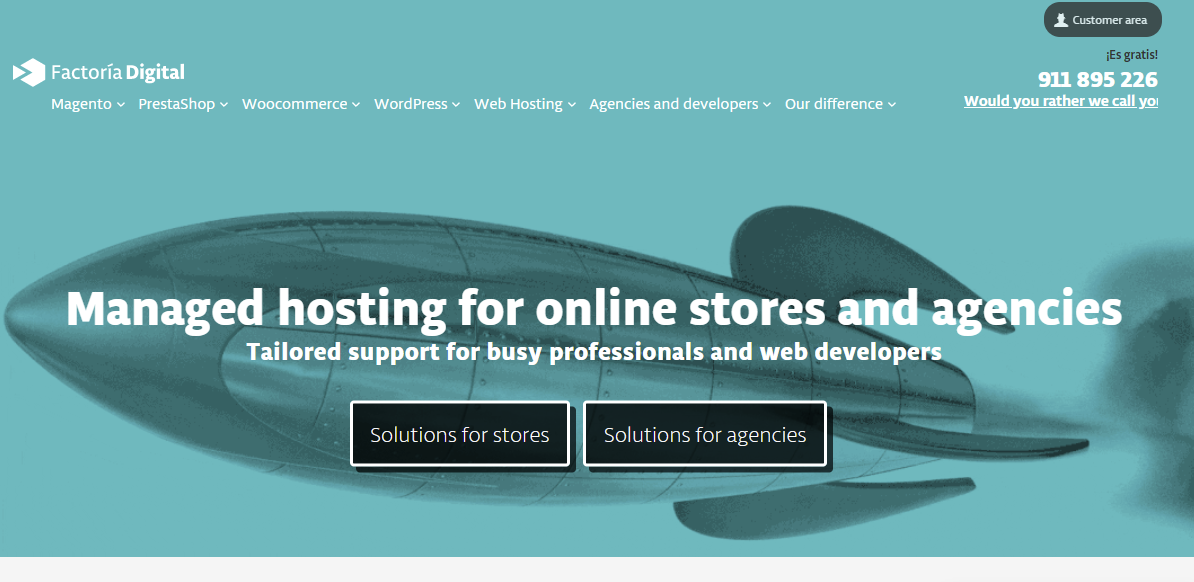 Factoria Digital provides CMS hosting, shared hosting, and VPS hosting services to over 2,000 clients. As part of its CMS hosting service, it also provides Magento hosting, Prestashop hosting, WooCommerce hosting, and WordPress hosting. Its data center is located in Spain and its website is in Spanish.
Features and Ease of Use
All plans hosted on its CMS and shared hosting platforms have the following features:
99.9% uptime guarantee
Free SSL certificates
Daily automatic backups
From 5GB to unlimited disk space
Unlimited bandwidth
Factoria Digital offers what it calls FactoriaSpeed, which is a cache system and LiteSpeed web server that speeds up your website's loading time. FactoriaSpeed technology is faster than Apache, Varnish, Nginx, and even WordPress cache. FactoriaSpeed also improves your website's positioning for SEO.
It also offers Factoriasecure, a security system that prevents hacking attempts. It provides CSF, LFD, and WAF with mod_security. It also provides daily analysis and automatic patching, virus protection, DDoS protection, and the scanning and automatic cleaning of malware.
Factoria Digital uses the CloudLinux operating system ensuring no two users on the shared platform get affected by the over-use of server resources. Another advantage of CloudLinux is CageFS, which makes it impossible for another user on the shared space to access your account, thereby providing better security.
These shared plans use SSD combined with RAID 5 technology for better read and write performance.
While its WordPress, Prestashop, Magento, and WooCommerce plans are said to be optimized for the CMS they are named for, its regular shared hosting plans come with the automatic installation of different CMSes.
It also offers VPS hosting with SSD NVMe technology that is optimized for the four CMS options mentioned above.
Pricing and Support
Factoria Digital offers shared plans with prices falling within the same range. These prices might be considered relatively high given the offered features, particularly in comparison to its competitors. The company provides both monthly and yearly billing options, and accepts payments through PayPal as well as debit or credit cards.
There are several advantages to using this host provider, one of which is its one-month free trial plan. You can enjoy this perk before deciding if you want to pay for its services. Another advantage is its 30-day money-back guarantee. So, even after paying, you can get a refund if the service is not sufficient. It also offers a free domain name registration on all plans.
The company provides support in Spanish through live chat, phone, and email. It also provides a contact form through which you can request a free phone call. I sent an email, but never got a reply. Its knowledge base is good, though.