ETNHost began offering web hosting in 2011. Over the years, they've committed themselves to delivering
excellent hosting solutions at competitive prices
. ETNHost operates out of four carrier-grade data centers that are located in the Netherlands, Germany, the United States, and the United Kingdom. From the very beginning, ETNHost wanted to create reliable hosting solutions for their customer base. That is why the
vendor uses solid state drives and a high-availability, highly secure
infrastructure with multiple layers of protection.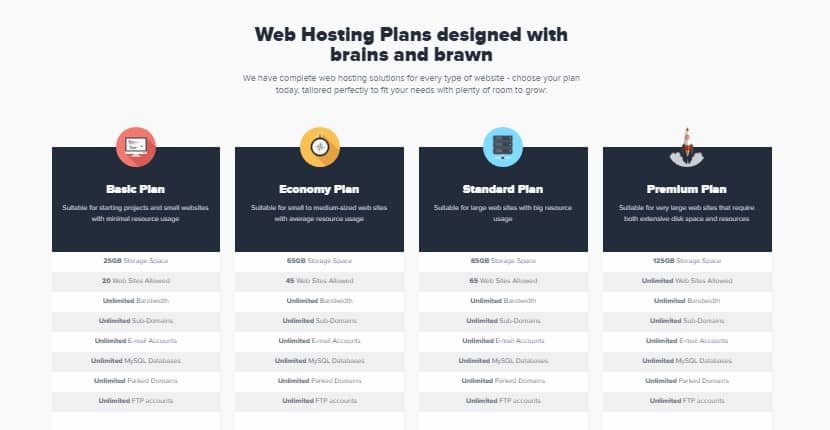 Features and Ease of Use
ETNHost offers fully managed and unmanaged shared hosting services that are particularly well-suited to WordPress or Joomla websites. All of their shared hosting plans include the following features:
Unlimited bandwidth
Unlimited MySQL databases
Unlimited FTP accounts
Unlimited aliases/parked domains
Unlimited subdomains
Unlimited email accounts
cPanel
Free CloudFlare CDN
As you can see, ETNHost is very generous with the features and resources they offer in their packages. Their plans cater to both novices and more tech-savvy webmasters: not only do you have beginner-friendly features such as the Softaculous app installer and a website migration service, but you also get more advanced features such as SSH access (upon request) and full support for the most popular scripting languages, including PHP 5-7, Perl, Python, CGI, and JavaScript.
In addition to the above standard features, I was particularly impressed by these features:
Multiple layers of security – ETNHost has designed their system with multiple security layers that detect and block threats such as malware, viruses, spam, and network hacking attempts to safeguard the websites they host.
Premium network and connectivity – ETNHost has invested in state-of-the-art data centers with advanced redundancy protocols for high performance and availability.
Automatic daily backups – ETNHost automatically performs incremental daily backups for all the websites they manage. You can easily access these backups through the control panel, and they are securely stored in a separate data center from your website's hosting location.
Time-tested, 99.9% uptime guarantee – ETNHost is committed to ensuring that the websites of their clients experience minimal downtime. With the help of their Tier 1 network providers, they provide an average of 99.99% network uptime and a 99.9% website uptime guarantee.
Sadly, ETNHost does not offer a website builder. However, they do utilize Nginx and Varnish cache optimization, ensuring great website loading speeds for their users.
Pricing and Support
ETNHost's web hosting packages are definitely competitively priced and within market range. In fact, I'd say that given the long list of features included, their packages are actually better value than most. That said, there are definitely other web hosting vendors with cheaper options.
One of the more attractive features that may lead many users to prefer ETNHost is the vendor's unconditional 30-day money back guarantee. What's more, this web hosting provider has streamlined and simplified the process of upgrading and downgrading hosting plans, ensuring that as your business grows, your hosting solution can grow with it.
The ETNHost support team is another major reason why this vendor is preferred by many in Europe. They're highly trained and available 24/7, all year round. They've got four channels you can reach them through: support tickets, email, live chat, and their call center. The ETNHost ticketing system is pretty straightforward and the live chat works seamlessly. Furthermore, they've got a comprehensive knowledge base that'll be a great help to both beginners and more intermediate users alike. When I contacted their customer support, I was impressed by their short response times. In less than 30 minutes after my initial email, I received a message detailing how I could solve the issues I'd brought up.