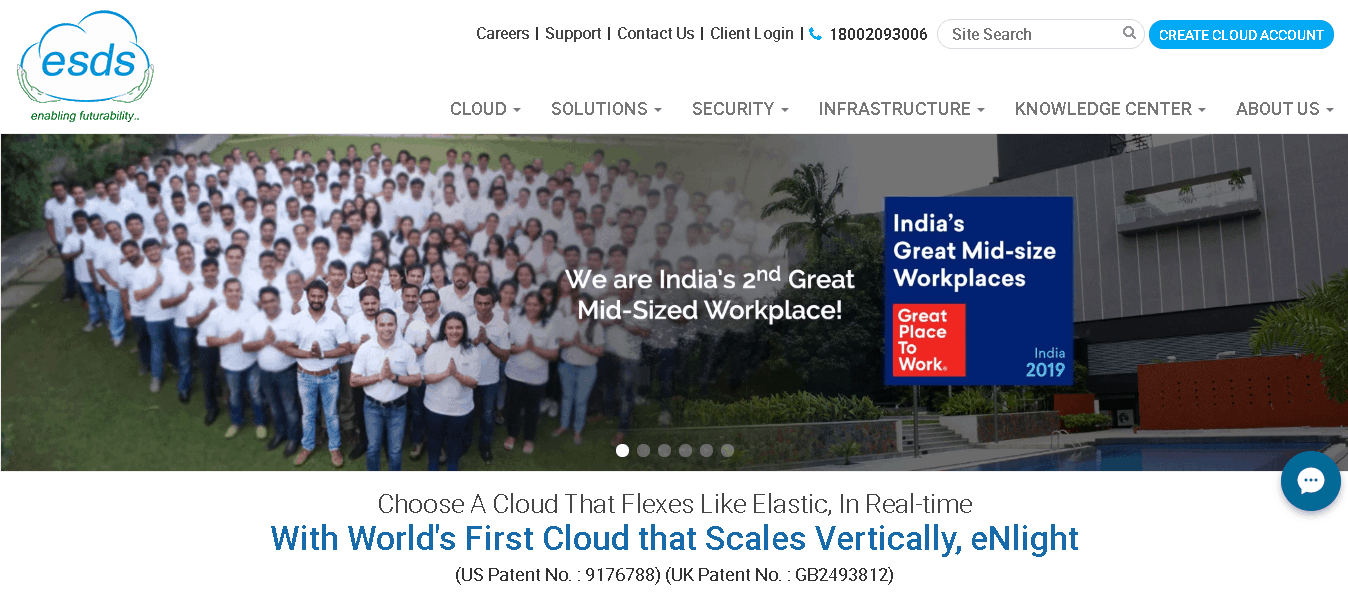 Since starting its journey in 2005, ESDS has inched forward to become India's leading cloud hosting company. It takes pride in having cloud computing patents to its name, and it claims to have India's first commercial data center with an active Tier III certificate for uptime.
ESDS is India's only cloud and data center company to have more than fifty R&D engineers, and it offers a comprehensive suite of fully managed services including dedicated servers, cloud solutions, colocation, grid server hosting, Virtuozzo, VMware, Windows Server 2008, and Hyper-V virtualization.
The ESDS website is in English.
Features and Ease of Use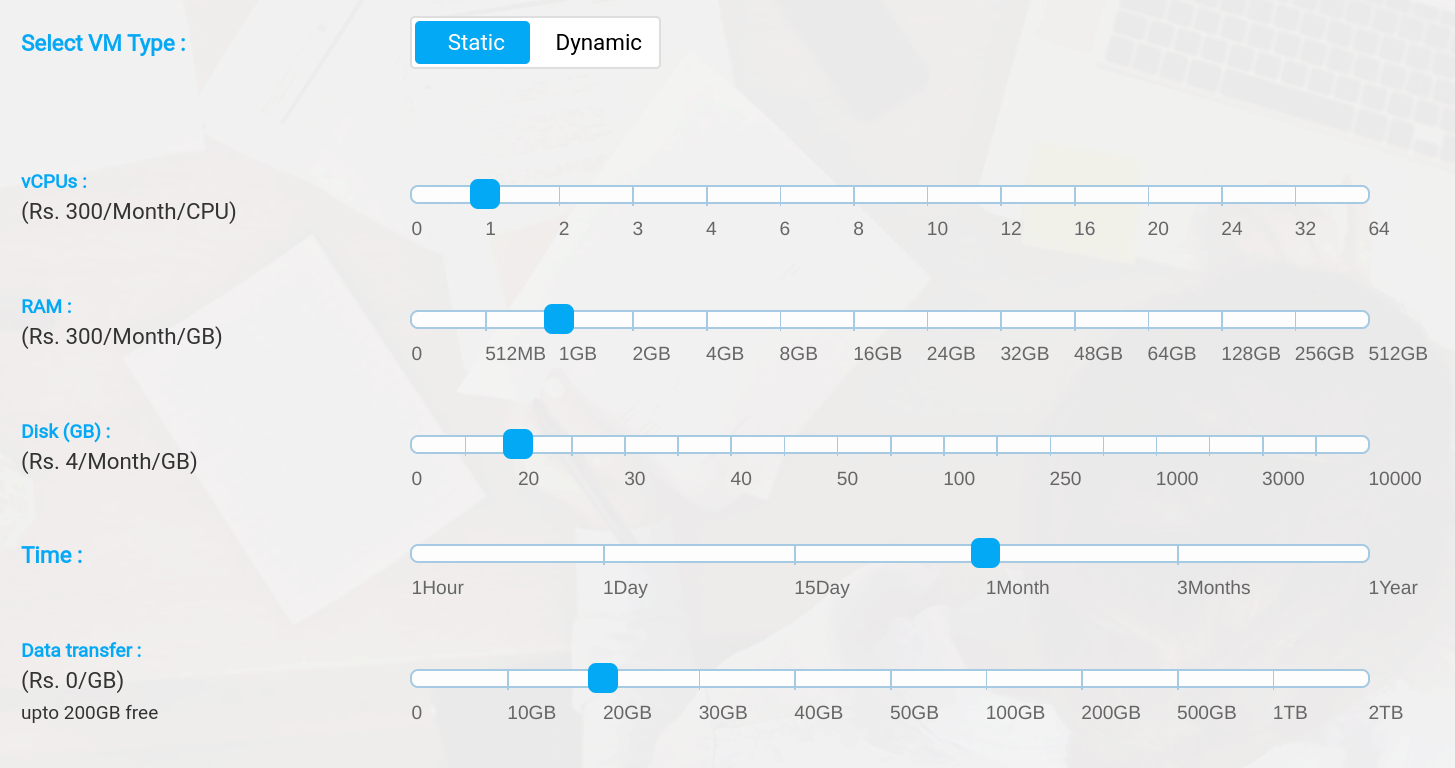 The auto-scalable managed eNlight Cloud solution offers you the ideal cloud infrastructure with perfectly pooled resources to help your business enterprise run dynamically. The key features are:
99.99% uptime guarantee
A wide choice of operating systems
Auto-scaling of resources such as RAM, CPU, and bandwidth
Cost-effective "pay-per-consume" billing model
Dynamic resource provisioning and scheduling
Intuitive and user-friendly control panel for cloud services management
Live server migration
Top-notch protection against security threats
The eNlight solution allows you to choose your VM type (static/dynamic), vCPU (up to 64), RAM (up to 512 GB), disk space (up to 10,000 GB), and data transfer (up to 2 TB). You can use the Billing Predictor tool to get a good idea of how much you will pay for your preferred level of resources, although you'll have to request a quote for the actual amount.
The whole point of the eNlight cloud solution is that it is auto-scaling and pay-per-consume. The former means that usage is monitored so resources can be scaled up or down accordingly. The latter means that you only pay for the resources you use.
In addition to the eNlight cloud solution, ESDS provides four colocation plans and customized managed database hosting and dedicated servers with fixed resources.
Pricing and Support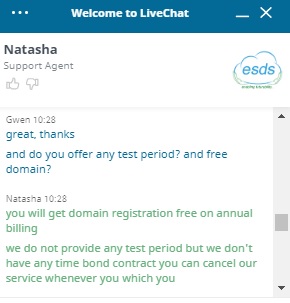 With eNlight, you can choose the length of time that you wish to use (or even test) the services. So, you can sign up at competitive rates for as little as an hour or as long as a year. As already stated, you can get a good guess at what you are likely to pay thanks to the on-screen Billing Predictor configuration tool.
Unfortunately, you can't purchase a plan entirely online, so you have to contact the company to get a quote and to discover the payment methods that are available to you.
24/7 customer support can be accessed via live chat, email, telephone, or support ticket. I got quick answers to my queries via the live chat channel.
The ESDS website includes a very comprehensive knowledge center that combines informative videos, white papers, a regularly-updated blog, and an extensive knowledge base.