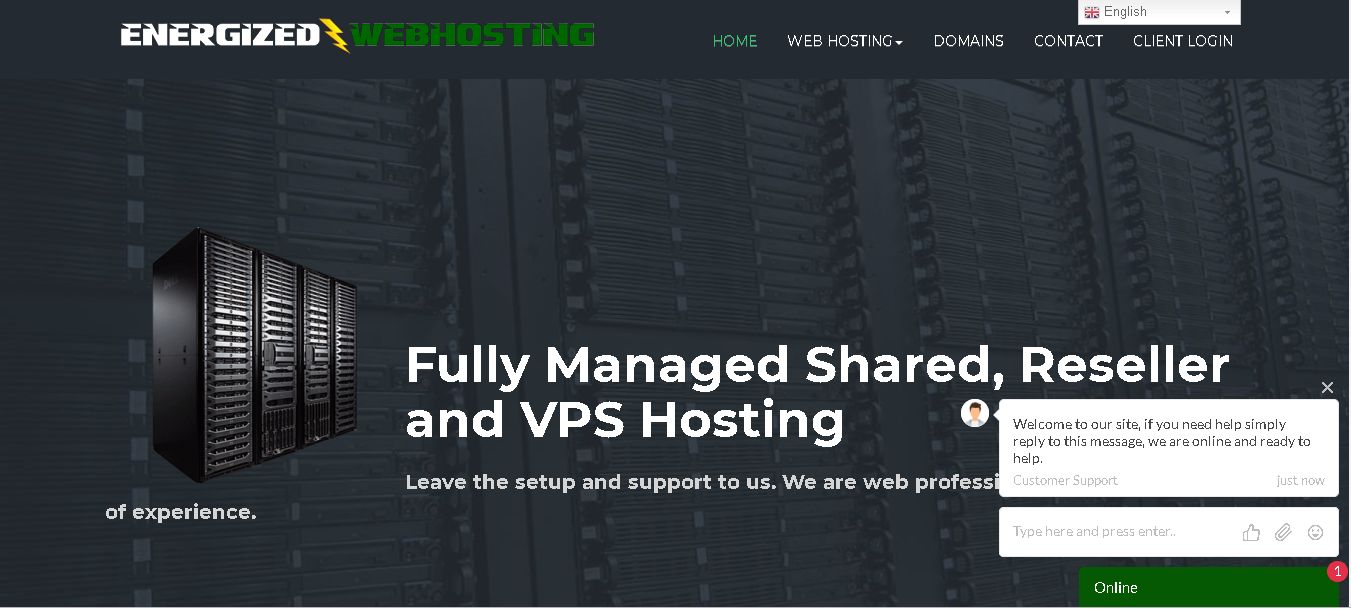 Energized Web Hosting is a Christian owned and operated web hosting company that was established in 2009. With top tier data centers in Buffalo, Chicago, and Dallas, they serve clients all around the world. They're committed to providing the perfect blend of affordability, flexibility, and reliability to help meet customers' needs. Their website can be switched between ten different languages, but it's hard to tell if these are merely Google plugin translations.
Features and Ease of Use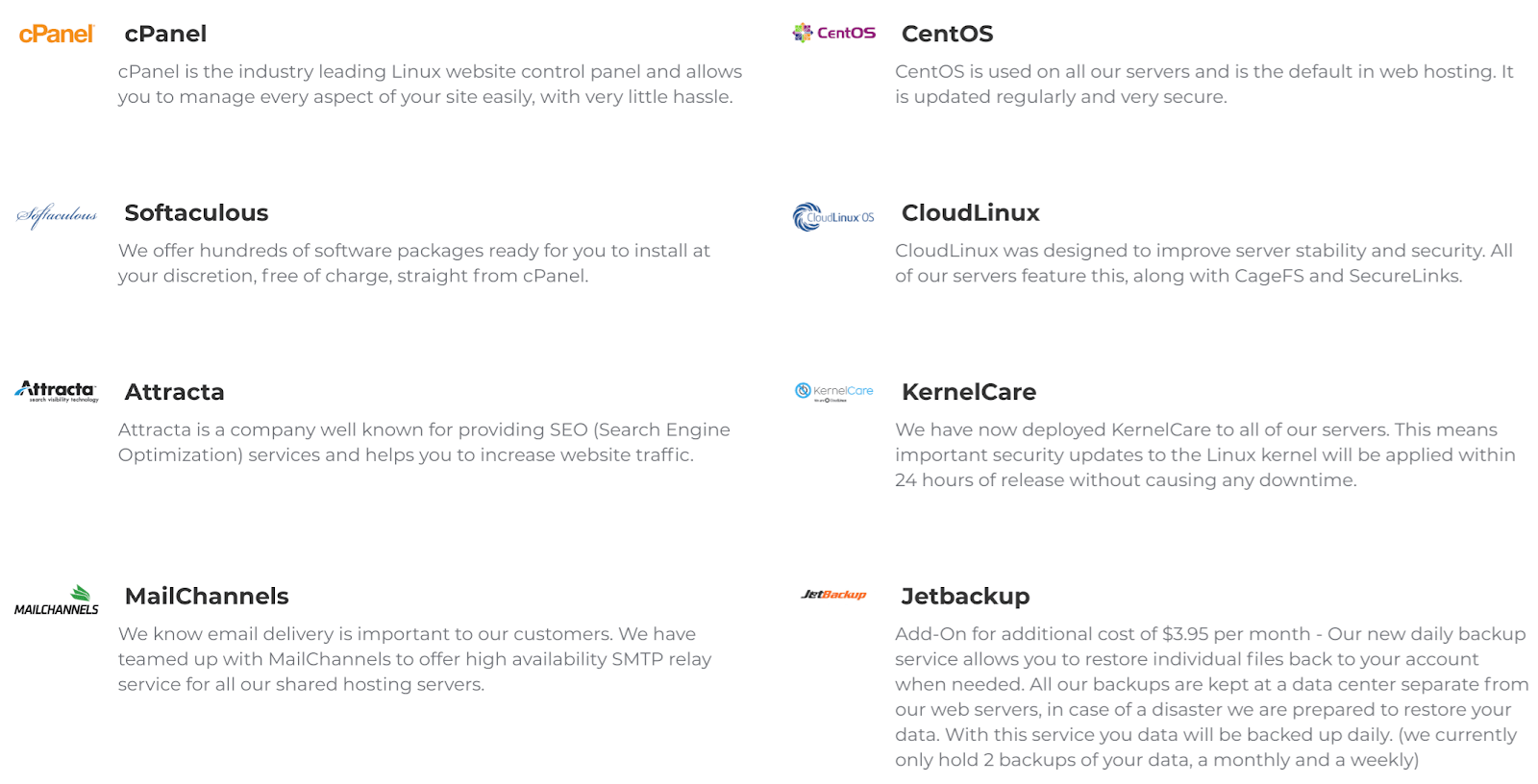 Energized Web Hosting's range of services includes shared hosting, domain registration, reseller hosting, and VPS (both unmanaged and fully managed). They also cater for specific needs with features for Christian-based businesses and WordPress websites.
You'll get the following features as standard with their shared hosting:
Automatic weekly backups
Free Comodo SSL
99% uptime guarantee
Up to 4GB storage
Their shared hosting comes with the Softaculous installer in the cPanel control panel, allowing you to install popular CMS software such as WordPress, Drupal, Joomla, and Magento in one simple step. They don't provide a website builder, which may be because they offer web development services.
Experts will enjoy the full CGI script access plus support for MySQL, PHP, Perl and more, including Attracta SEO tools and KernelCare for automated security updates to the Linux kernel.
Energized Web Hosting's shared servers use CloudLinux (with CageFS and SecureLinks) to improve server stability and security and to allow you to fully utilize your resources without affecting other users on the same server. Their use of HDD storage is supposed to change to the faster and more reliable SSD sometime soon.
Hosting plans include weekly automatic backups, but you can buy JetBackup for more frequent backups. You can also buy an SSL certificate or use the free Comodo SSL that is set up automatically.
I encountered a challenge with the company's website as some of the links I clicked led me to HTTP 404 (page not found) error pages. It's not the most reassuring sign for a web hosting company, is it?
Pricing and Support

Energized Web Hosting's packages come with various monthly and annual plans that offer great value for your money. Although they are ostensibly slightly expensive, you get what you pay for in terms of software and hardware resources.
There is no free trial or discount with this company, but there are no hidden fees, and you do get a 30-day money-back guarantee. You can get 24/7 technical support by live chat or ticket, and you can call the company during standard working hours on weekdays. I got a rapid and resourceful response when I contacted them via live chat. If self-support is more your thing, you can check out their knowledge base.