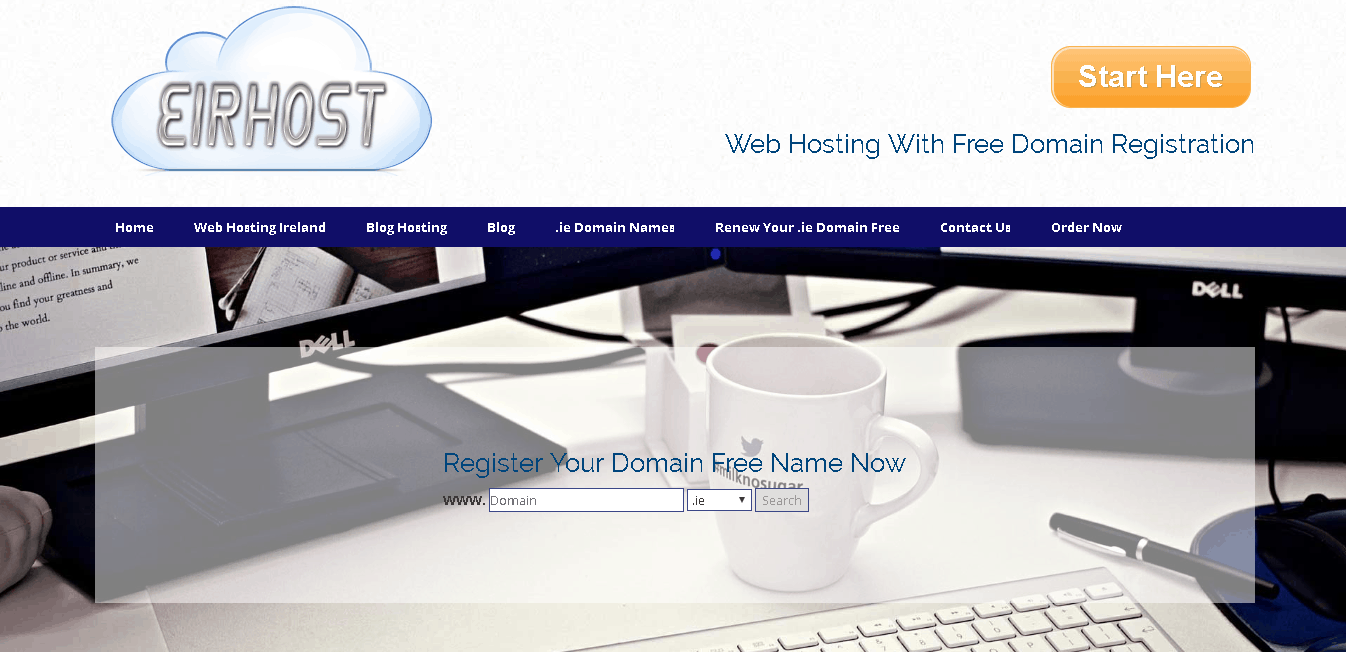 Eirhost is a web hosting vendor based in Ireland. Its affordable shared hosting solutions are targeted mainly at individuals and companies in Ireland, but it also has customers in other parts of the world.
Its solutions are more fitting for personal and small business websites; the bandwidth offered limits businesses with high-traffic needs from using its service. The website is in English, and its servers are located in Ireland and the United States.
Features and Ease of Use
Eirhost offers the basics for web hosting with two shared hosting plans. Customers will receive the following resources with them:
99.99% uptime guarantee
Automatic daily backups
Free domain registration
10,000MB or 20,000MB storage space
This hosting runs on Linux and supports PHP and CGI. However, there's no support for any other programming language, which is a disadvantage for those who wish to use Python or Ruby. That said, MySQL databases are provided with PHPMyAdmin as the editing tool.
It also offers a one-click installer for the simple installation of applications like WordPress, however, there's no website builder. That means that you'll have to write your own code or get a professional to do it for you.
I don't particularly like the backup policy available. It offers automatic daily and weekly backups, which is great, though, if you lose your files or for some reason need to restore your backups, you will have to pay a hefty fee to Eirhost before you can do that. It will only restore backups for free when the fault of the data loss comes from them. It would have been better if the backup manager provided also allowed for free and easy restoration of backups.
Pricing and Support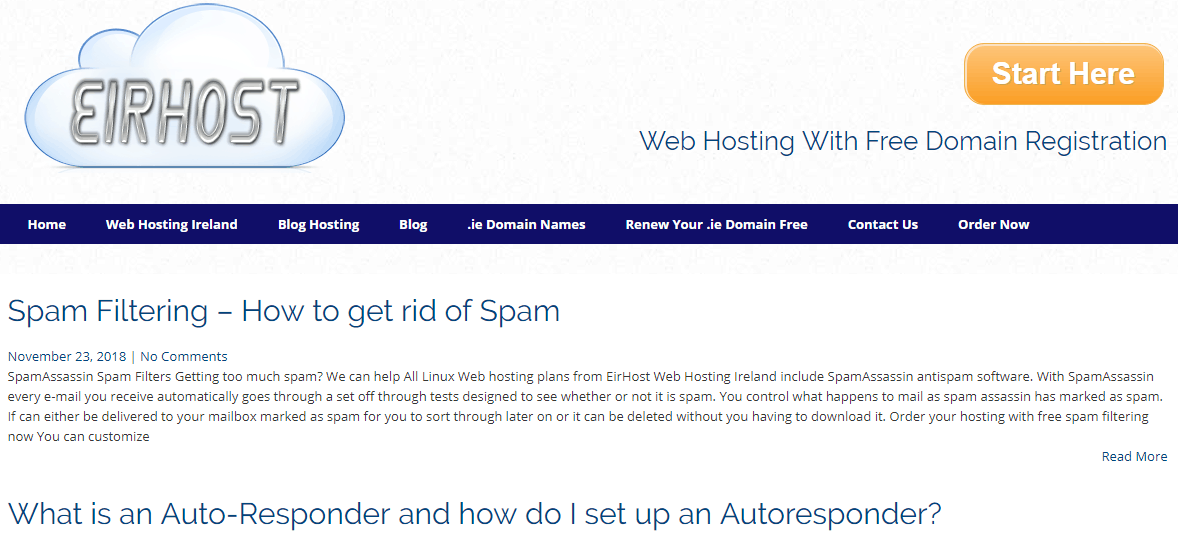 Eirhost offers reasonably priced web hosting when compared with other Ireland hosting vendors. An added plus is the free domain registration that comes with the hosting. If you decide to transfer to Eirhost, it will provide a free domain renewal for the next year.
However, it is important to note that you must purchase an SSL certificate separately from another vendor, as this hosting provider does not sell SSL certificates.
There's no free trial, but there is a seven-day money-back guarantee, which is quite low, considering that many vendors offer 30 days. That doesn't provide sufficient time to decide how well this company performs.
The 24/7 technical support team can be reached through email and telephone. I sent an email but haven't received a reply yet. That lack of response and other contact options like a live chat makes it hard for customers to navigate their hosting issues.
There's no knowledge base, either, though its blog section has a few tutorials, but they are mostly on email management.