Easy by Europlanet is Europlanet's Greek web hosting provider, which describes itself as the 1st registrar in Greece. Its Facebook page says that the business was begun as far back as 1992 (the very early days of the world wide web), and this date corresponds with the website copyright notice. This website can be viewed in Greek or English, and all prices are displayed in euros.
Features and Ease of Use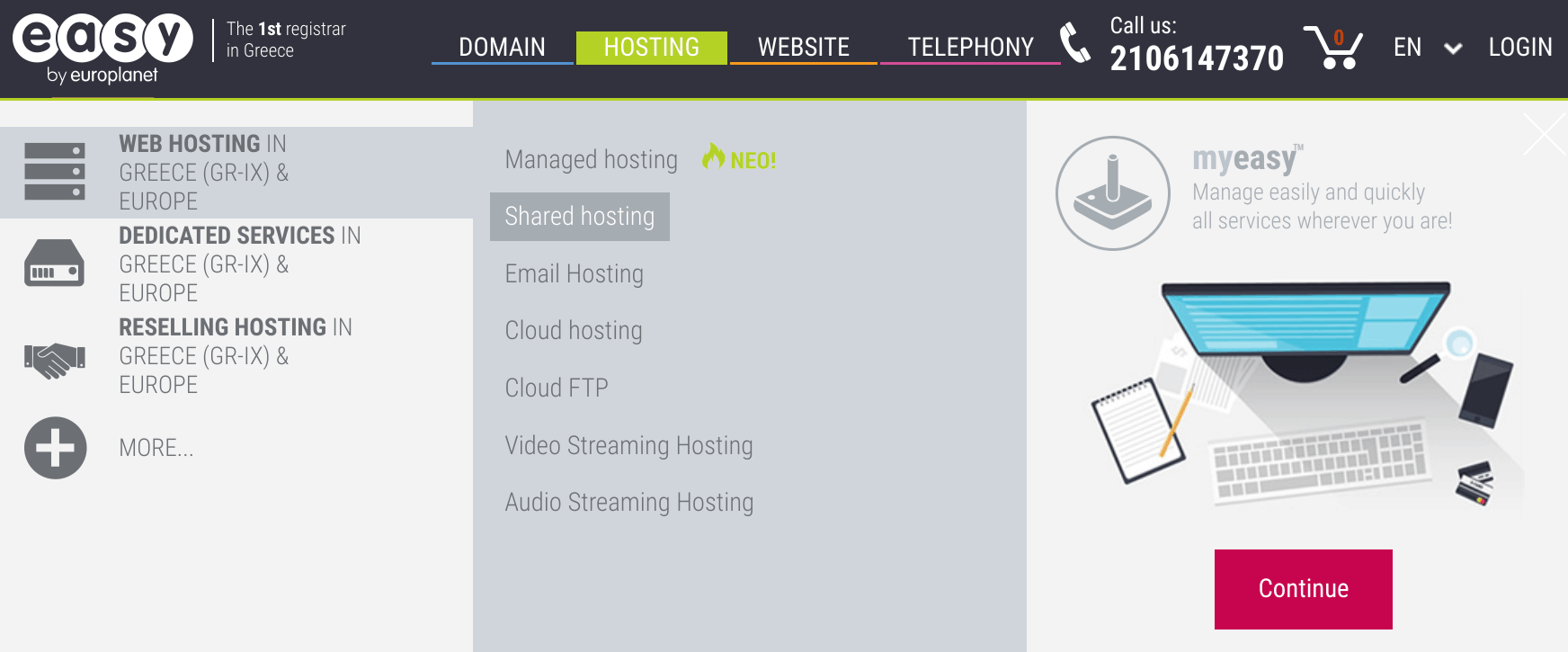 Easy offers four shared hosting plans — Mini Pack, Starter Pack, Multipack 10, and Multipack 30 — which work with both Linux and Windows operating systems. The key features of these hosting plans are:
Daily and weekly backups

PHP, Perl, FastCGI, Zend Guard Loader

Plesk, cPanel, and ISPmanager control panels

AWstats

Legacy Silverlight support

Real Audio and Video support

SSD storage
You can choose your operating system to be Windows or Linux, and you can choose between three control panels — cPanel, Plesk, and ISPmanager — which simplify many web hosting tasks. SSD storage ranges from 400 MB to 10 GB, which should be enough for personal or small business use.
Easy offers a site builder at extra cost, so you can quickly build your web presence with 50 attractive templates, then see how it's performing thanks to AWstats web traffic insights. At the other end of the expertise spectrum, the phpMyAdmin tool will help you manage your MySQL database(s).
Daily backups also cost extra, but Easy does do weekly backups stored at a different data center.
Easy boasts a robust infrastructure, with servers housed five data centers, in the U.S.A, Canada, Greece, Germany, and France. Its network and high-quality infrastructure are standout features: the 100% network uptime guarantee is higher than the industry average, and the 99.99% server uptime guarantee is equally impressive.
Pricing and Support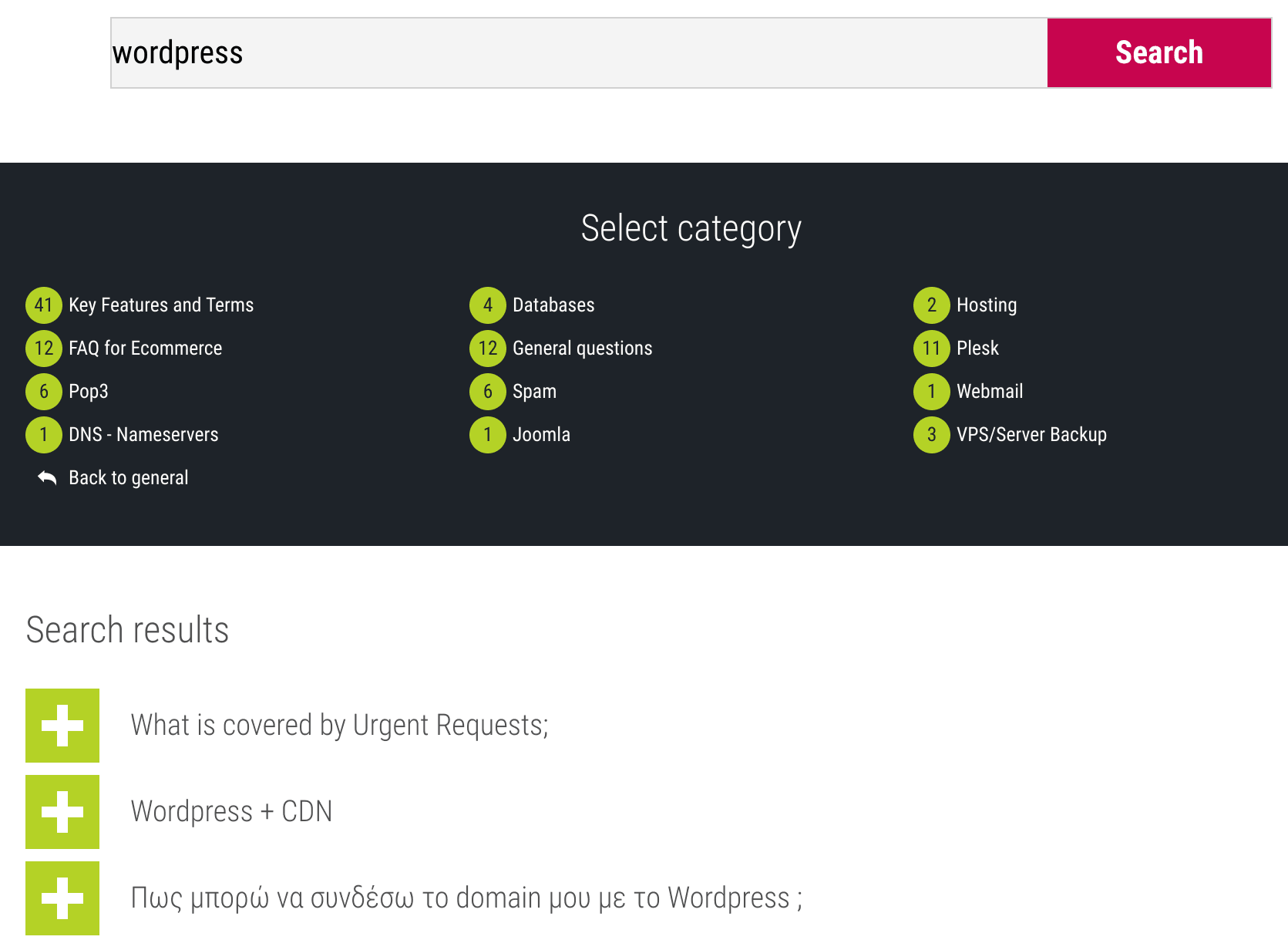 I expected this host's prices to be sky-high for the features you get, so I was surprised to find that the SSD shared hosting packages are highly affordable. There are occasional coupon codes and discounts, and although there is no formal money-back guarantee, Easy will offer a refund in certain circumstances. Pay by PayPal, Paysafecard, credit card, Bitcoin, bank transfer, or Viva Wallet.
Easy's sleek and highly-informative website offers a wide range of comprehensive self-support resources, including a Help Center, a blog, a manual, and a generous F.A.Q. section. If you find these resources insufficient, our customer support team is readily available for assistance through telephone, a ticket system, email, or live chat. However, please note that live chat is not available around the clock. Rest assured, we are here to help you with any inquiries you may have!