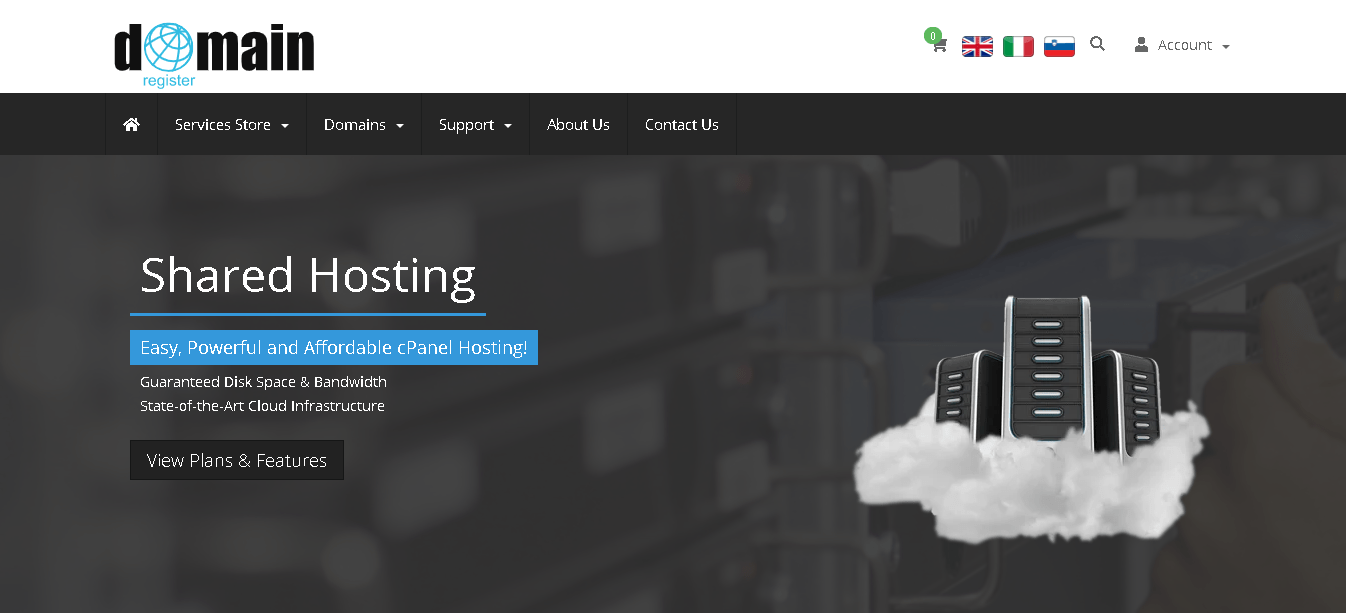 DomainRegister, as the name suggests, is a hosting company that has been providing domain name registration services as well as web hosting solutions for nearly 10 years now. It targets individuals, startups, private, and public companies based in Italy as well as other markets.
Some of its website offerings include shared web hosting, reseller hosting, SSL certificates, and backup and disaster recovery services. The DomainRegister website is available in three languages: English, Italian, and Slovenian.
Features and Ease of Use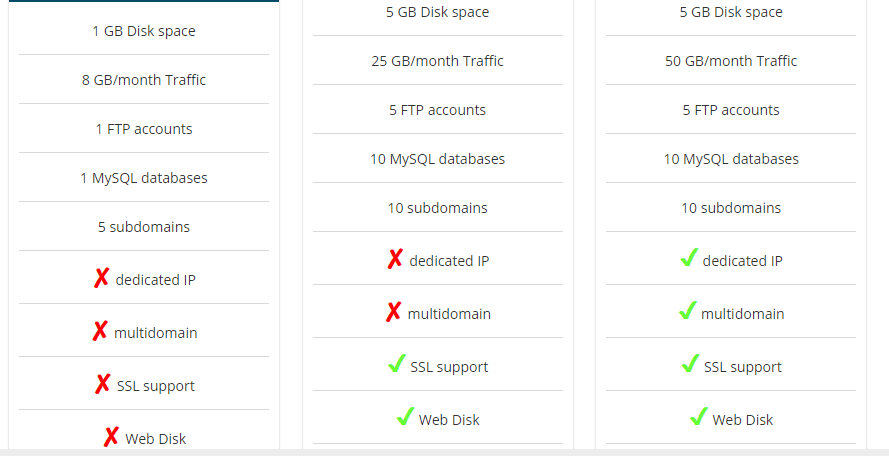 DomainRegister has full accreditation to register and manage almost every TLD available on the market. After you register or transfer your domain to its infrastructure, your hosting account gives you access to the following standard features:
Unlimited disk space

Guaranteed resources

Free system monitor

Self-installing CMS

cPanel/Plesk control panel

SSL management

MySQL databases

Dedicated IP addresses
DomainRegister's shared web hosting plans are divided into Windows and Linux shared hosting solutions. The hosting services are then subdivided into three packages each, and they are distinguished by the resources and the support applications included.
While Windows shared hosting plans support ASP.NET, Plesk control panel, and MSSQL/MySQL databases, Linux hosting services come with cPanel control panel, and support Pear/PERL as well as MySQL databases.
With every plan, customers also get features such as StarterMail email service, virus scanners, and backup manager, where they can easily create backups for their website data.
Alternatively, if you need more advanced backup services, this vendor offers data and recovery services powered by Ortoscale Connect Backup that allows users to back up their VPS or even their entire IT infrastructure to the cloud.
Pricing and Support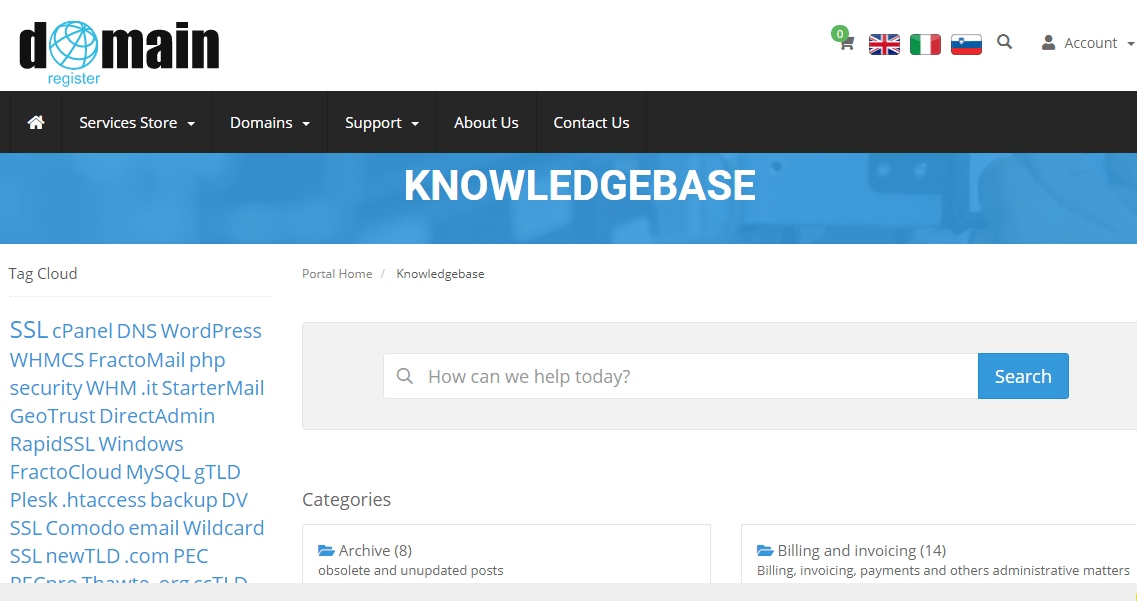 DomainRegister web hosting services are cheaply priced, although they only come with inflexible billing cycles with a minimum contract of one year. While prices are listed in euros, users can also choose U.S. dollars during checkout.
DomainRegister does not provide a free trial or money-back guarantee, nor does it seem to commit itself to an uptime network guarantee.
The support team is available via ticketing system, email, or pre-sales contact form. The technical support staff is not available 24/7, and there is no telephone or live chat support.
I sent this vendor an email inquiring about its WordPress solutions, among other things. They responded to that query in just over six hours.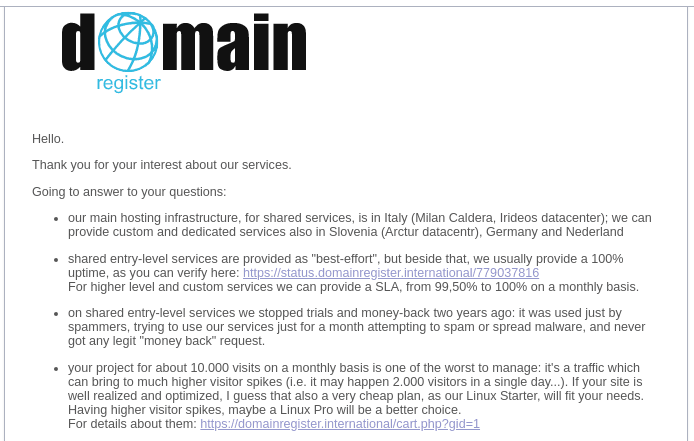 However, the hosting provider has a comprehensive knowledge base section equipped with helpful articles and tutorials.