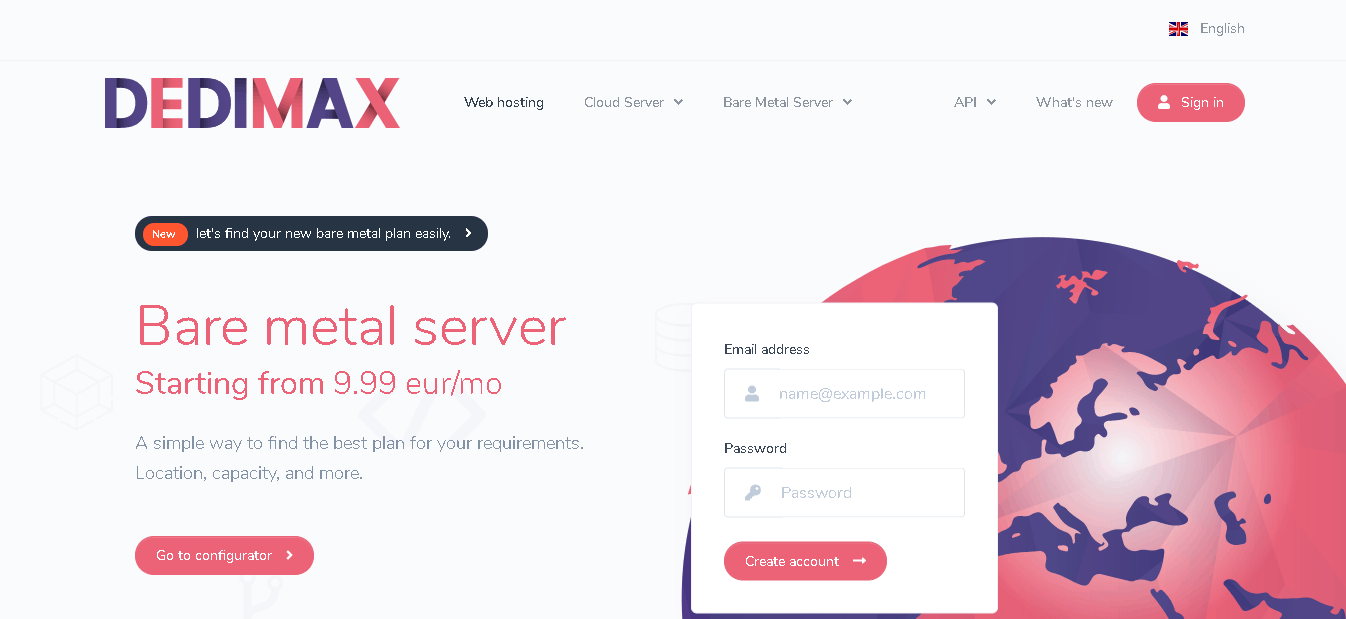 Dedimax is a hosting company that offers cloud servers and dedicated servers. It has servers in over 50 countries, including the United States, the United Kingdom, South Africa, China, India, and France. Its website, though offering English and French options, is only available in English.
Features and Ease of Use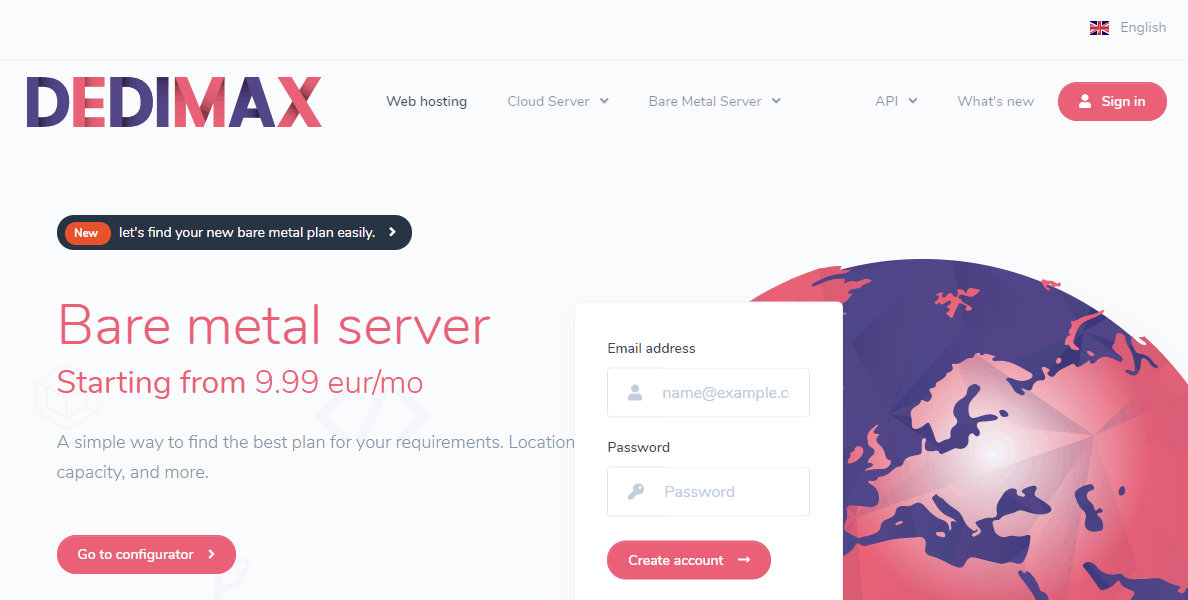 Over the course of dedimax's years of service, it constantly adds to its service offerings, be it adding a new server location or a new hosting service. As such, you might be able to get a shared hosting plan sometime in the future.
For this review, I'll concentrate on the cloud (VPS) and dedicated servers. These are what it provides for VPS/cloud:
Hosted in France
100 or 200 Mbps unmetered
Up to 200GB storage
Anywhere from 1 vCore to 4 vCore
If you're looking for a software testing environment or a working directory (sandbox), dedimax offers VPS for that. It also has Pro VPS for the general software/website hosting and game servers. All three come with fantastic resources but only the game servers come with DDoS protection.
It provides advanced DDoS protection for layer 7 attacks which is the uppermost layer for distributed denial of service attacks. Also, it provides a firewall that has been configured specifically for gaming.
The data centers that dedimax's server is in are tier III. Those provide redundancy for most components in the data center so that if one was to fail, another is ready to take over operations and keep the data center running and your website/software online.
Development of software can be complicated and environment changes in the server/OS can affect the way an app operates. To reduce this, dedimax uses OpenVZ virtualization for its VPS.
Pricing and Support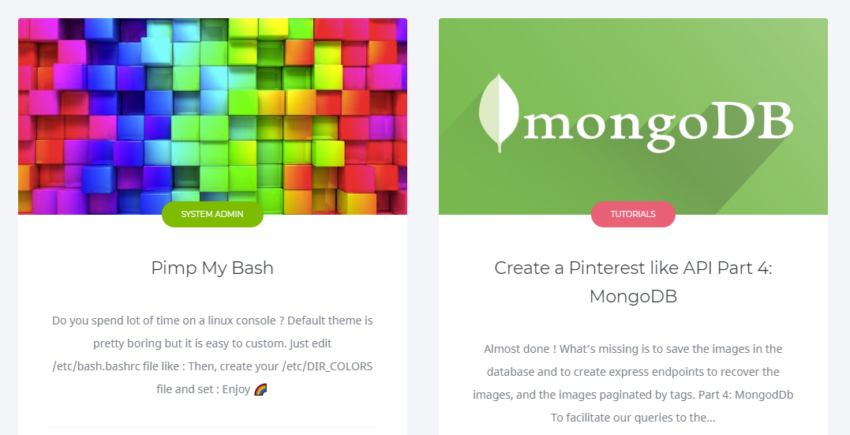 Dedimax is a good solution for companies or individuals that are not looking to spend so much on their servers. Its prices are cheap and reasonable compared to the features that it provides. There's no trial available to deploy your website or app on its server for a few days. You'll have to pay before you can use its service.
The good thing is that dedimax doesn't offer long-term billing. It only offers a monthly subscription period, which is a good option if it doesn't serve you well. In that case, you could take your website elsewhere without any risk of losing money because it doesn't offer a money-back guarantee.
Our customer support team provides assistance through a community section with tutorials. Additionally, if you can't find a solution in the tutorials section, we offer ticketing support. Unfortunately, I submitted a ticket but haven't received a response yet.
How much does dedimax cost?
dedimax offers multiple plans priced highest to lowest. The price depends on which type of hosting plan you choose. You can see the updated pricing table (updated weekly) below.

Which dedimax plan should I get?
My recommendation is to start with a cheaper plan. You can always upgrade later on. dedimax can help you with the migration to a more expensive plan. The increase in visitors many times takes longer than expected and you shouldn't pay a lot of money until the need arises. Of course, your needs may vary, and you can consult with a hosting expert from dedimax here.

How good is dedimax's customer support?
dedimax is not ranked as one of our top web hosts. But that can also be a result of dedimax being a small, under the radar, hosting provider. There are advantages to a small hosting company – as a customer, you are more important to them. You can also check out our comparison of the most popular web hosting services here.