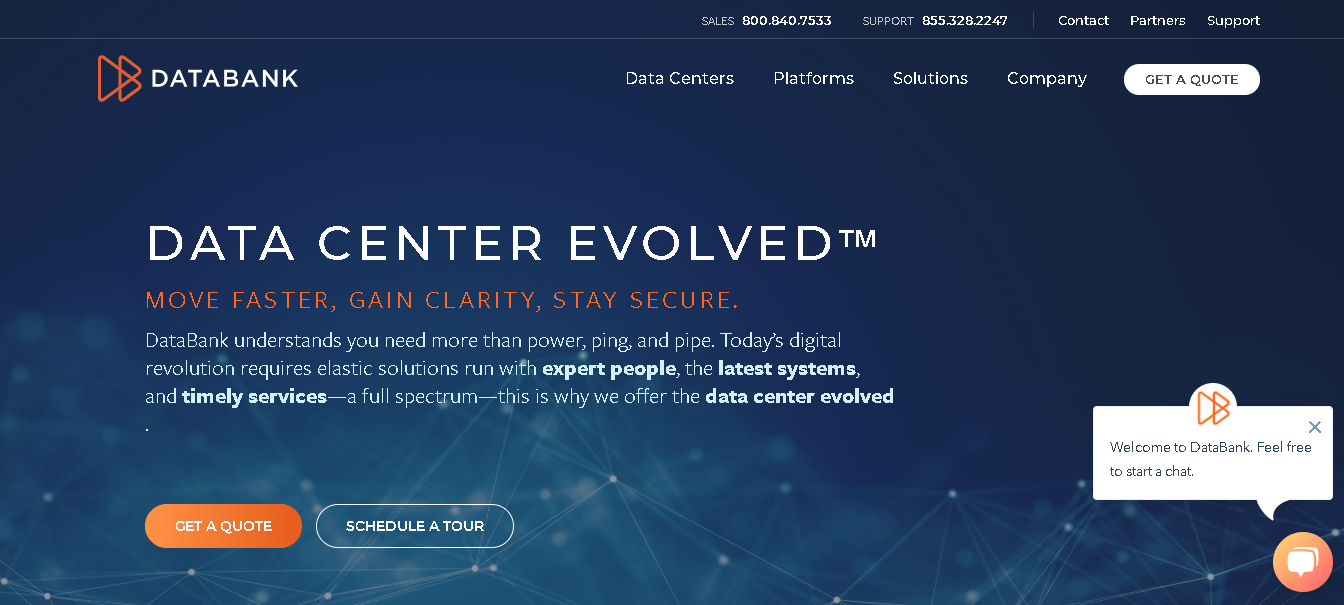 DataBank brings ten years of experience to enterprise-class web hosting. It operates 15 data centers across eight US cities, it has more than 2,000 customers including Fortune 500 companies, and it is backed by major institutional investors including DigitalBridge and Allstate Insurance. Its website is in English.
Features and Ease of Use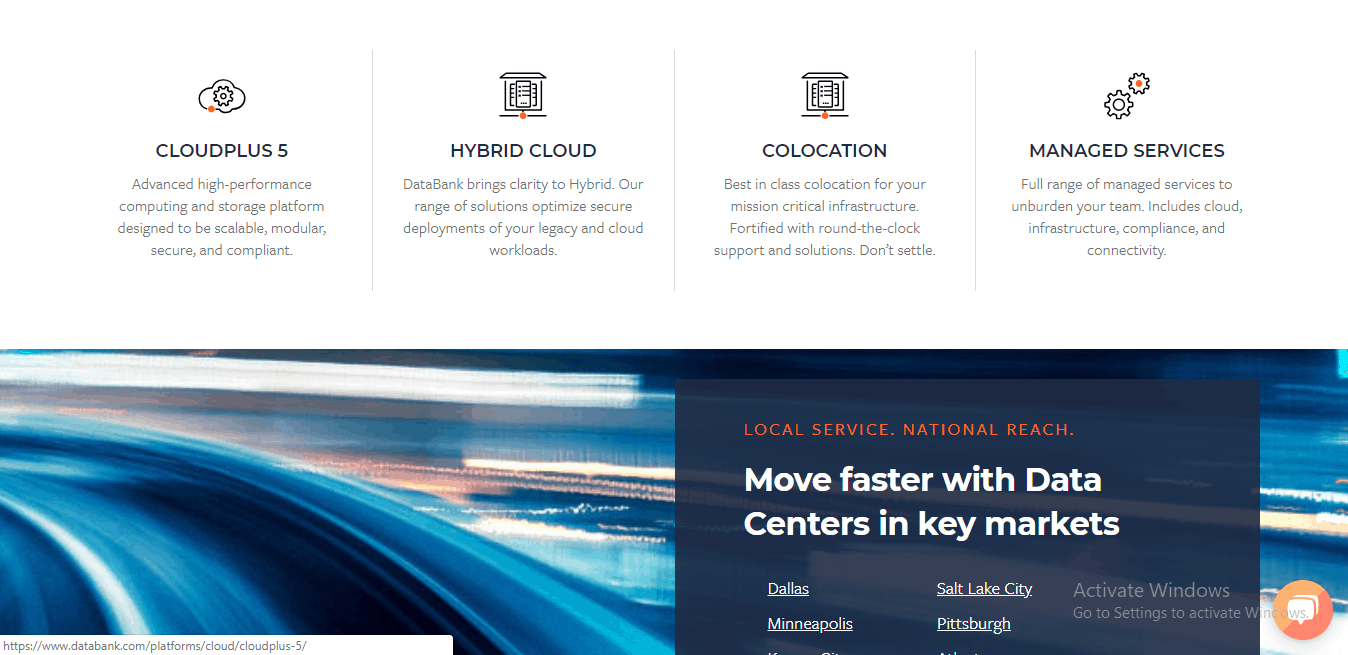 DataBank does not offer shared web hosting plans. Its closest offering is a Public Cloud option that uses IaaS computing infrastructure built on top of a multi-tenant environment that features:
Enterprise Architecture

Half the density, twice the speed

Autoscale CPU/RAM

Pay-as-you-grow storage

High availability

Flexible backups

Managed services
In addition to its Public Cloud offerings, DataBank creates custom solutions for enterprise clients and offers the following services to companies in a number of different markets:
Managed services

Compliance hosting

Security as a service

DRaaS backup solutions

Storage as a service

Cloud migration

GDPR compliance
Health Insurance Portability and Accountability Act (HIPPA) compliant hosting is available for companies in the health care industry. DataBank is a trusted Business Associate to Covered Entities and is authorized to work with companies that manage electronic Protected Health Information (e-PHI). Services include securely managing all the data generated by electronic health records, health care portals, and medical devices/wearables.
For retailers, DataBank offers Payment Card Industry Data Security Standards (PCI-DSS) compliant services to large e-commerce merchants that process credit card transactions. It offers these companies the infrastructure necessary to meet the RoC (Report on Compliance) standard, and also undertakes regular PCI-DSS audits.
Federal Risk and Authorization Management Program (FedRAMP) compliant solutions for cloud security, authorization, and monitoring are available to organizations that are subject to these requirements. The company also regularly submits its data centers to SSAE 18 audits conducted by the American Institute of Certified Public Accountants (AICPA).
DataBank also recently expanded its managed hosting capabilities by purchasing Edge Hosting, a company which had built a reputation as a hosting and cloud service provider with controls for FedRAMP, HIPAA, PCI, SSAE 16 SOC 2 Type II, EU Privacy Shield Framework, and C7 Data Centers.
Pricing and Support
All of DataBank's solutions are custom-designed for enterprise clients, so no prices are listed on its website. Costs will vary depending on the size, complexity, and regulatory requirements of each organization. Needless to say, DataBank's status as a blue-chip-backed hosting and compliance company means it offers quality services that cost a premium. Organizations that need to comply with complex regulatory schemes will regard DataBank's prices as much less than the costs of getting it wrong.
DataBank publishes a support telephone number on its website, and ticket-based technical support is available via the DataBank Portal that clients can log into.