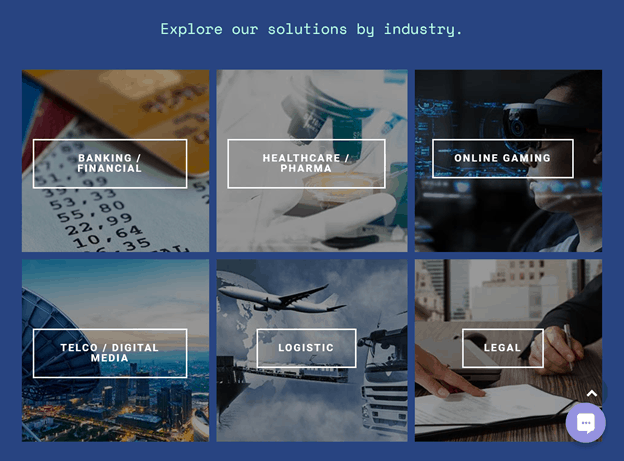 Dade2 is comprised of very skilled, qualified, and experienced experts who provide medium to large sized business with cloud-based hosting solutions. The portfolio is impressive and broadly captures a variety of companies ranging from financial service vendors to software companies.
Dade2 has a strong European presence with offices located in London, U.K. and Naples, Italy. Additionally, it has a physical presence in the U.S. and India, and the website can be easily accessed in English.
Features and Ease of Use
Dade2 offers companies who already know what they want cloud-based industry-specific web hosting services. These include IT infrastructure and consulting, cloud services, cloud service brokerage, CTO as a service, and security compliance and GDPR solutions to a huge customer base from anywhere in the world.
This is some of what you will enjoy with Dade2's specialized cloud-based solutions:
Combination of expertise and know-how
Advanced cloud-based network and servers
Proven backup delivering up to 100% uptime
State-of-the-art infrastructure and data centers
Application development and cloud migration specialists
Dade2 doesn't offer the traditional, simple shared web hosting with easy to use control panels, drag-and-drop website builders, and one-click app installer. However, its cloud-based platforms are structured to guarantee you with 99.9% uptime which is also backed by an SLA.
The data center has been strategically situated (in Reykjavik, Iceland) midway between the U.S. and Europe, so as to help minimize customer bandwidth consumption and network latency. Characteristically, this is a certified and private tier three facility that exclusively depends on 100% renewable energy.
Pricing and Support
To begin with, Dade2 doesn't publish a lot of information on its cloud-based products but rather prefers hearing from you first. This enables them to develop customized packages that will best fit your needs and budget. Basically, if you are used to the ordinary shared web hosting packages, you will be surprised at the higher priced packages that you will get here.
While Dade2 does not offer a money-back guarantee, they do have a free trial. This allows you to test the services before making any serious commitments. It also has close to 100% customer satisfaction and positive reviews.
Dade2 has a fairly detailed knowledge base which only contains few items but on pre-sales only. As far as billing is concerned, you can pay for the packages via PayPal secure payment gateway, bank wire transfers, and PayPal direct transfers.
Dade2 advertises 24/7/365 availability with a strict policy on customer satisfaction that emphasizes less than a 30-minute response time. The available support channels include phone, email, and live chat.
I was curious to find out if they offered regular shared hosting as well, so I used live chat to ask this question as a way of testing their response time. I was pleased to receive assistance from an actual representative who provided personalized answers and even went the extra mile to offer further help and information via email.