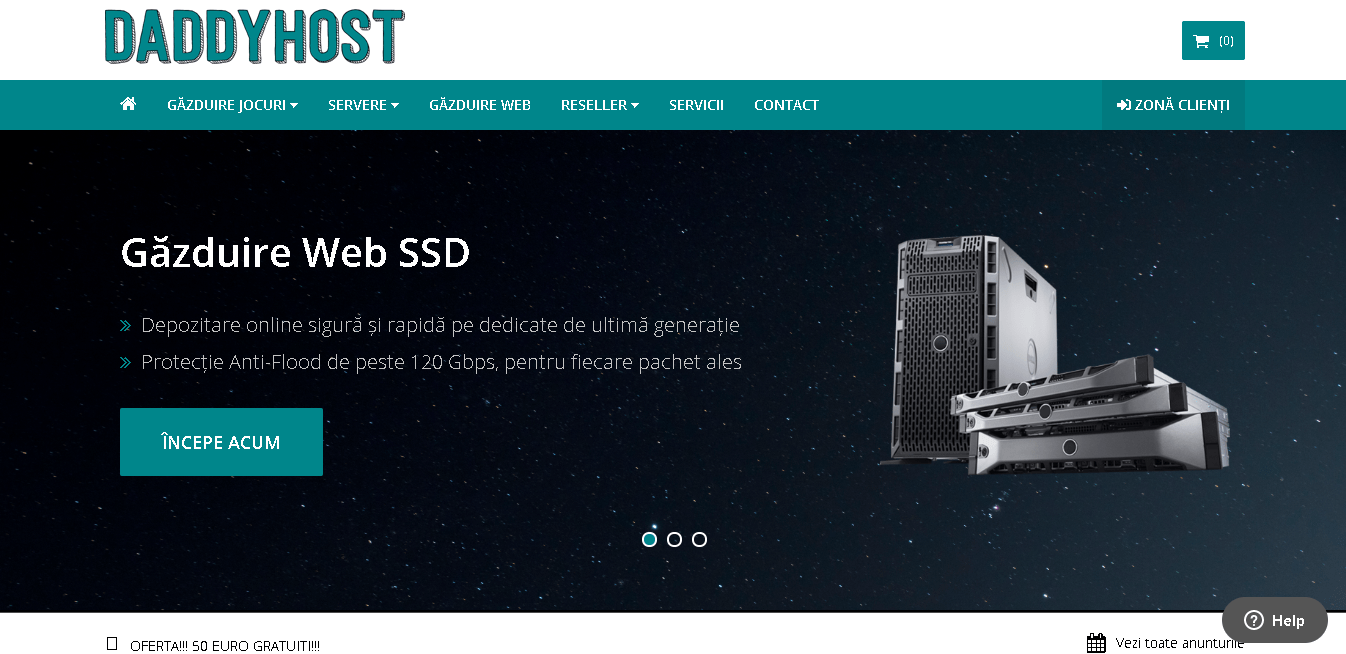 DaddyHost (Romania) looks like it offers a wide range of game hosting, servers, web hosting, and reseller hosting plans. But does it? For some time, this vendor's website was down. Now that it's back up, it seems that all the menu links to individual hosting services lead to a "Not Found – 404" error page. This doesn't bode well for a company that wants to host my website or yours.
Despite what I just said, DaddyHost's Romanian-language website actually looks quite modern, so maybe it's merely a work in progress. Additional company information (like its founding date of July 1, 2011) can be deduced from the associated Facebook page.
Features and Ease of Use

Although the website's links all seem to be broken, I can at least list some of the features you're supposed to get with the web hosting plans:
Unlimited storage space
Unlimited data transfer
Unlimited databases
cPanel control panel
SSD storage
Additional details on DaddyHost's website suggest that all hosting solutions include DDoS premium protection and a free SSL certificate. Also, DaddyHost promises that its web hosting is scalable, backed by superior support, and activated instantly.
Pricing and Support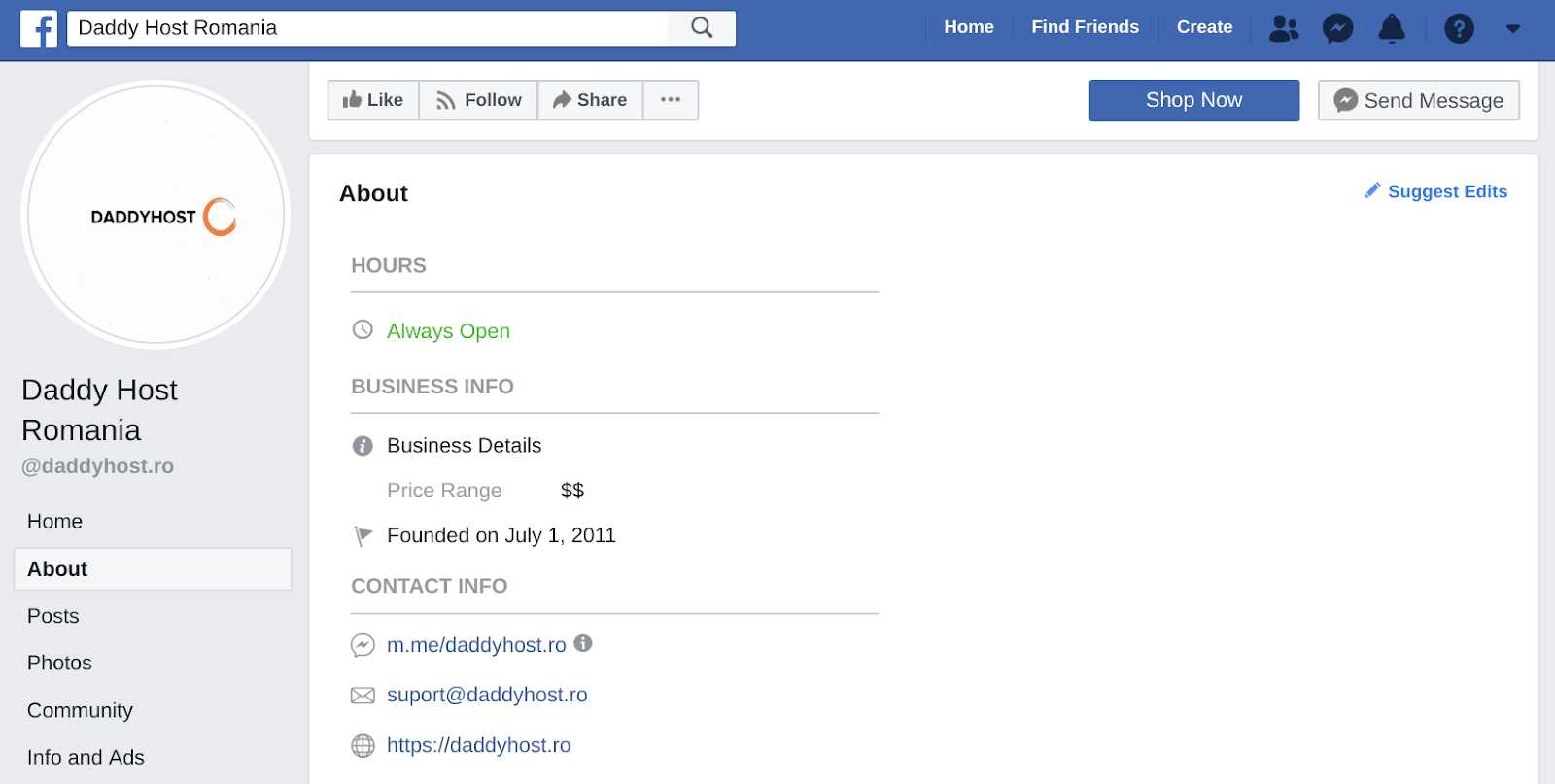 Although the web pages for the individual hosting solutions are hard (if not impossible) to access, the price shown for web hosting on the vendor's home page suggests that its web hosting is reasonably priced.
DaddyHost's Facebook page serves as a useful platform for messaging the company and finding its support email address. However, I didn't receive a reply when I emailed the support team, which raises doubts about whether DaddyHost is still actively involved in the hosting business.