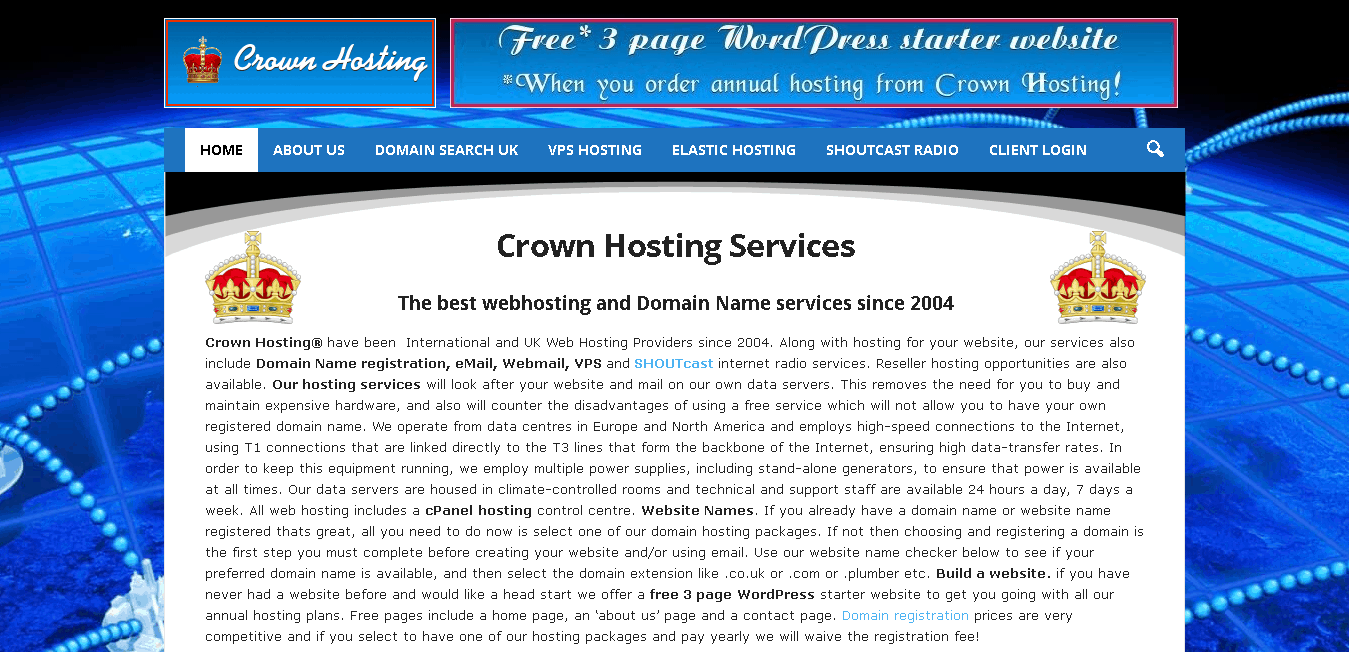 Founded in 2004, Crown Hosting provides cPanel hosting, VPS, elastic hosting, reseller services, and SHOUTcast hosting to U.K. and other customers from their data centers in Europe and North America. They are passionate about delivering quality services and are always looking to improve based on customer feedback. Their hosting solutions are excellent for business or even for those just looking to set up a blog. As you might expect for a U.K. company, Crown Hosting's website is in English.
Features and Ease of Use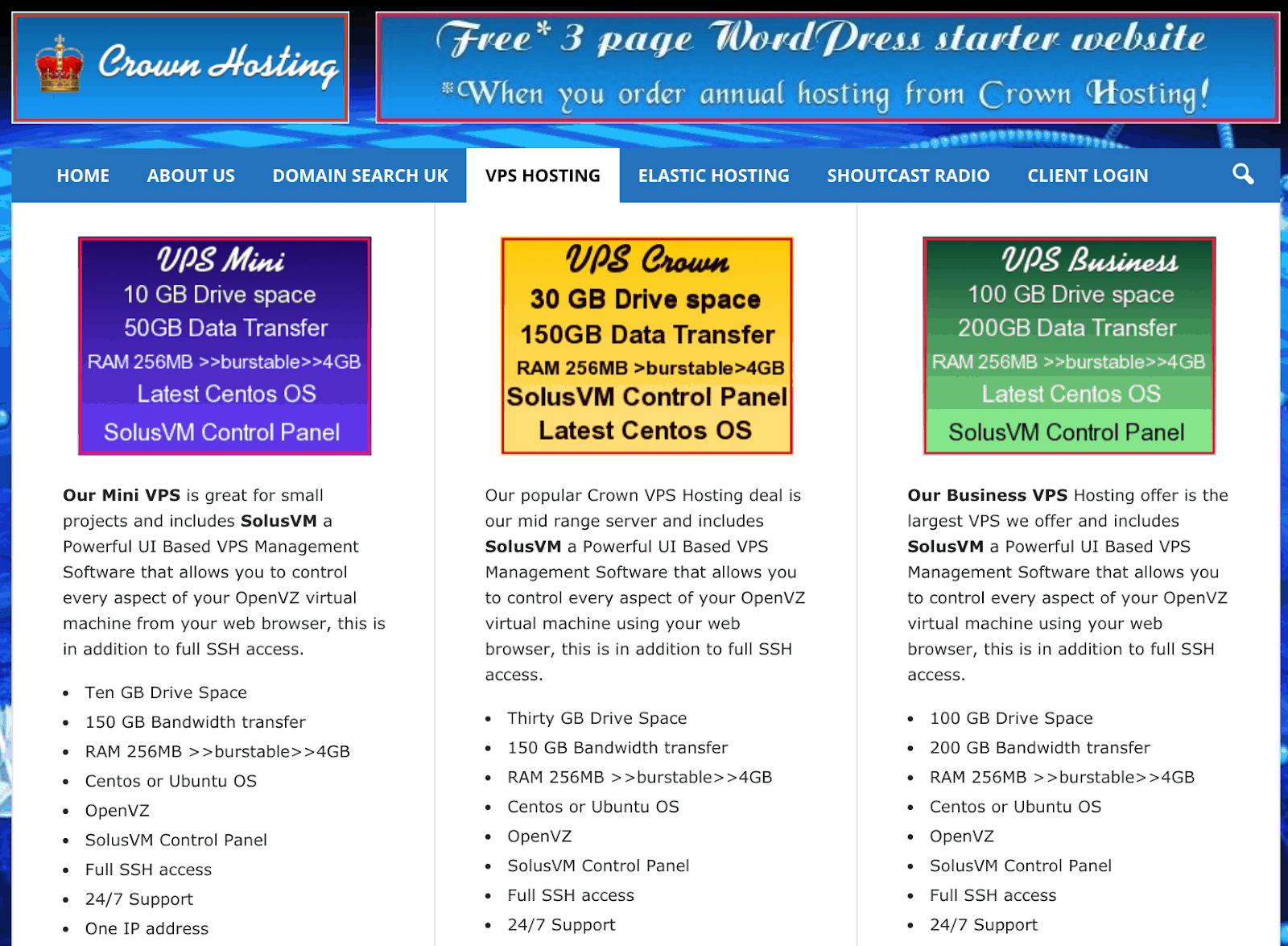 Crown Hosting offers web hosting services for small, medium-sized, and large businesses, whether these are e-commerce businesses or even online radio stations. Crown Hosting's shared hosting plans have a wide range of features including:
Unlimited SSD disk space
A free SSL certificate
Free domain name (.com, .uk, .net, or .org)
Up to unlimited bandwidth
Ten add-on domains
99% uptime guarantee
Automatic backups are taken twice a week, and you can access your backups or download them at any time from the control panel.
Crown Hosting's servers provide an easy-to-use system with an auto-installer in the control panel to set up hundreds of free applications including WordPress, ZenCart, and Joomla. Also, the top two plans come with a free three-page WordPress website. You can add more pages or tweak the design using the website builder that comes with each package.
They offer easy-to-scale Elastic Web Hosting plans that provide a unique blend of VPS, dedicated server, and shared hosting. It means you can scale without immediately having to opt for a VPS or dedicated server, especially if you don't want to deal with managing your server, having root access, and installing an OS. You get all the available VPS resources, but in an isolated, managed, shared environment.
You don't come across web hosts that specifically cater to internet radio broadcasters or streamers very often, but that's exactly what Crown Hosting does with its SHOUTcast servers. They provide you with a pre-set streaming server and offer additional benefits like integration with iTunes, Listener 300, and a free listing on SHOUTcast and other radio directories.
Pricing and Support
Crown Hosting plans are not low-cost, but they offer speed, reliability, and a full range of value-added features. There are no hidden fees, and you also get free website migration away from your former hosting provider, not to mention free SSL.
If you pay for a year upfront, you get a free domain name and two months' free hosting. You needn't worry too much about making this commitment because they give you a 30-day money-back guarantee, and they also offer a seven-day free trial with the SHOUTcast plans.
Crown Hosting's 24/7/365 customer service can apparently only be accessed by email; there is no support telephone number on their website. But the polite and helpful support staff do respond within 20 minutes. If you prefer to support yourself, the knowledge base contains more than one hundred tutorials and FAQs.