cPanelHost is a part of MKTWEB IT Services SPA. This Chilean company offers a handful of hosting plans for individual sites along with reseller hosting, virtual server (VPS) hosting, and physical dedicated servers. It seems cPanelHost's primary focus is on serving its Chilean clients. The company's website is only available in Spanish.
Features and Ease of Use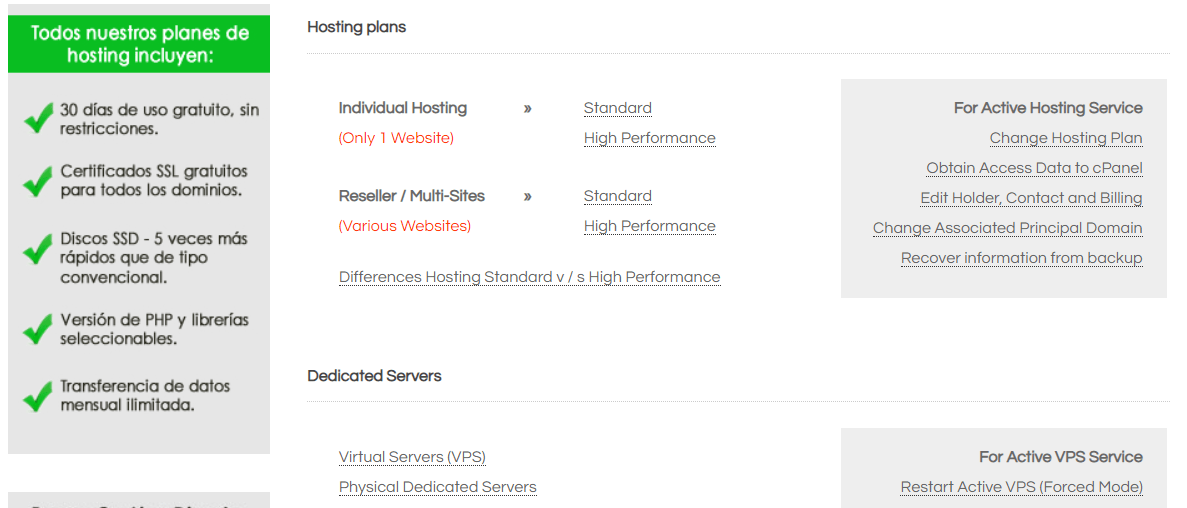 All hosting plans from cPanelHost come with:
99.8% yearly uptime
Free SSL certificates for all domains
SSD disks that are five times faster as compared to conventional ones
PHP version and selectable libraries
Unlimited monthly data transfer
cPanelHost offers Softaculous for easy and fast installation of several CMSes like WordPress, Joomla, PrestaShop, and others. The company also offers optimal service to run CMS software, thus ensuring you can publish your blog, online store, etc. easily and quickly.
To help improve your PHP web performance, cPanelHost allows five to thirty concurrent running PHP scripts with its two individual hosting plans.
For its physical dedicated servers, cPanelHost uses 1TB SSD – RAID 1 (two synchronized hard drives that are equipped with fault tolerance) and 4TB SATA hard drive for backups.
If you need to host a single website, the company offers three individual shared hosting plans (2GB, 5GB, and 10GB) that differ in terms of hard disk capacity (2GB – 10GB), the number of MySQL databases (two – ten), and email accounts (five – 20). These plans are available in standard and high-performance modes where the latter offers better speed (1MB/sec) of access from abroad (shared), increased hard disk read/write speed (600MB/sec), and total RAM memory (1GB) assigned to each hosting account.
Apart from its individual hosting plans, the company also offers three reseller hosting plans for multi-sites (available in standard and high-performance modes), three virtual server (VPS) plans, and one physical dedicated server plan.
Pricing and Support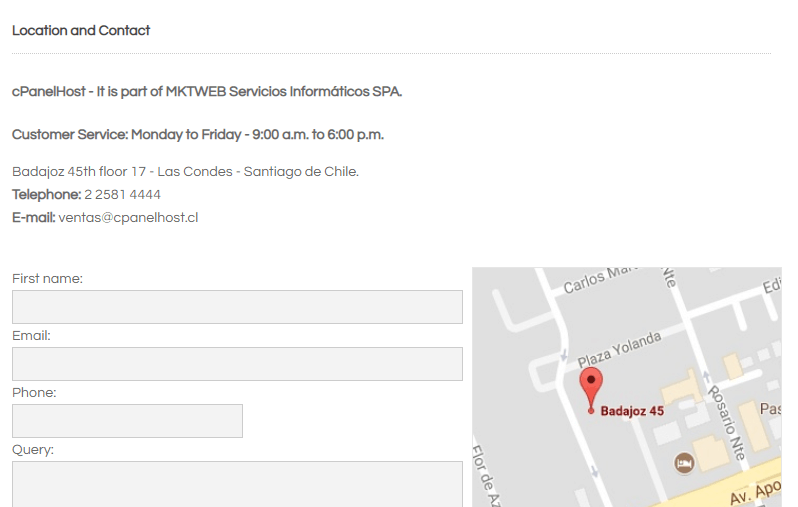 cPanelHost's hosting plans are very cheap. Though an additional annual VAT would be applicable to these plans, the prices still remain extremely affordable. You can pay for these plans in Chilean Peso. The available billing periods are monthly, semi-annual, and annual. You can get a 5% and 10% discount on the semi-annual and annual (VPS and dedicated server) plans respectively.
For all its hosting plans, the company offers a free trial of 30 days without any restrictions.
cPanelHost offers 24/7 emergency support service for dropped service. You can reach its customer support (Monday-Friday from 9:00 AM to 6:00 PM) via phone, email, and an online contact form. I tried reaching them via email but didn't get a reply.
cPanelHost doesn't provide any self-help tools like FAQ, knowledge base, tutorials, etc., for its customers. In today's age, where many hosting providers offer user-friendly self-help tools to facilitate self-service, I believe that not offering these options puts cPanelHost at a significant disadvantage.