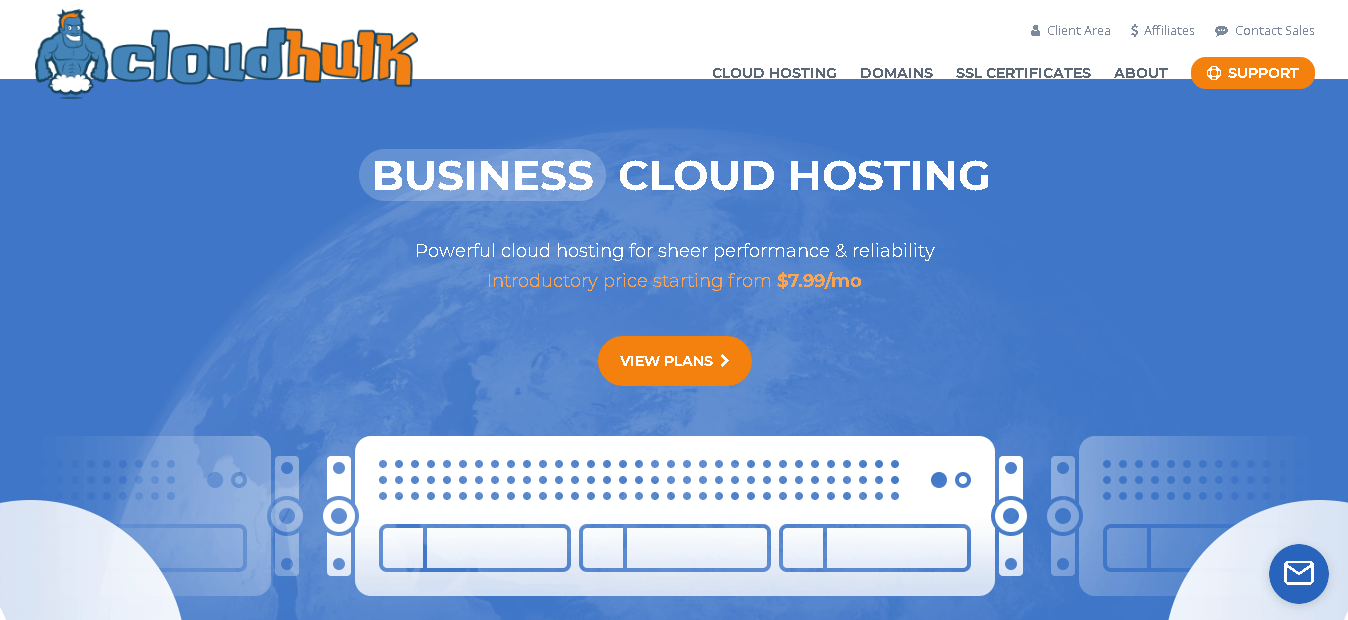 CloudHulk is one of the web hosting brands of i6 Internet Solutions. It offers cloud hosting, SSL certificates, and domain names. The website is available in English and its servers are located in Colorado in the United States. Its website is available in English only.
Features and Ease of Use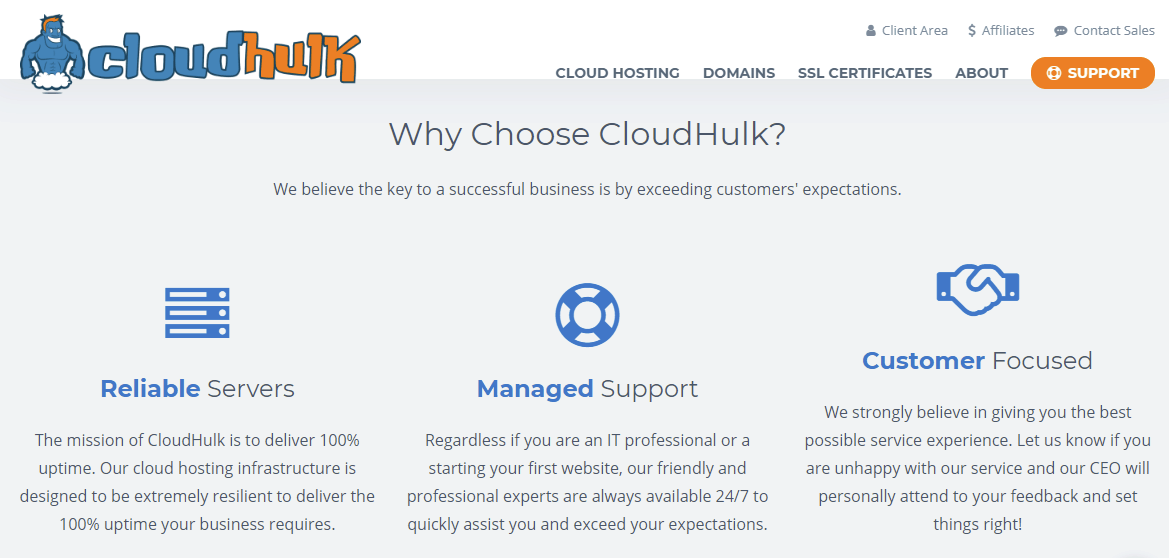 CloudHulk offers three hosting plans only on shared servers working in cloud hosting clusters. Unlike traditional hosting, this provides better performance and reliability – features that we'll see below. Here are a few highlights:
100% uptime SLA
Daily automatic backups
Free SSL certificates
Unlimited add-on domains
Up to 2000GB bandwidth
You might be surprised with the 100% uptime guarantee and SLA but that's what's offered with CloudHulk. Most companies claim to offer 100% uptime but either there's no SLA backing it or the SLA starts from 99%. However, CloudHulk's starts at 100%. If your uptime falls below 100% in any calendar month, you'll be credited between 5% to 100% of your hosting fee, depending on the level of downtime.
Its system is cloud-based so if there's a hardware failure, you'll be switched to another node automatically to keep your website up.
Also, it duplicates multiple copies of customers' data and synchronizes them across the storage system. If one drive or more was to fail, your data will still be available. In many ways, this is better than some of the RAID configurations that can only take one drive failure. Plus, the system is self-healing, so even as your data is served from the other storage drives, it's being replicated on other drives in the cluster to ensure data redundancy.
Reliability seems to be at top-par, so performance was the next feature that I checked. It uses Solid State Disks (SSD) that promise top performance and work as multiple drives in a storage cluster for clients, which makes the performance even better.
Furthermore, it provides a number of performance-enhancing tools. There's  LiteSpeed webserver and LSCache, as well as its other server optimizations. For shared hosting, these tools provide great performance.
Regardless of how great they are, it wouldn't be advisable to take a resource-intensive application or website and place them on these servers because they are still shared among customers. In such cases, a dedicated server or at least a cloud VPS will be much better. However, CloudHulk doesn't offer any of these, so you'll have to look elsewhere.
Pricing and Support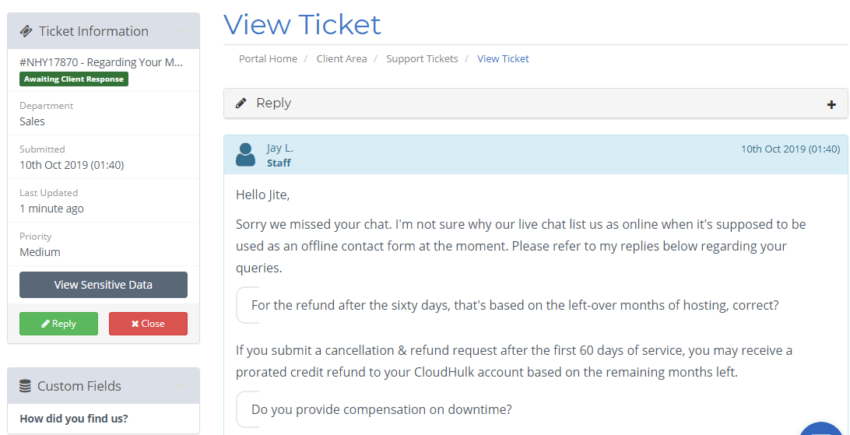 Although CloudHulk's prices are a bit more expensive than regular hosting with that storage and bandwidth, it looks to be reasonable due to the other provided features that you're likely not to get for a much lower price. Also, there's a free SSL certificate, SiteLock Lite, and website builder.
Please note that there is no free domain, and the prices quoted on our website are applicable only when you opt for a 36-month payment plan. Choosing a one-month payment option will result in higher charges, while paying for a year will cost more than the 36-month price but less than the one-month price.
On a positive note, it provides an anytime money-back guarantee. You can get a full refund during the first 30 days of service. For the next 30 days following the first 30 days, you'll get the full refund but as a CloudHulk credit, which you can only use to purchase a service. After the sixty days, you can request a refund (which comes in credit) on your remaining months of hosting.
Customer support is available through a knowledge base, live chat, and ticketing system. I tried the live chat and didn't get connected to an agent. So, I submitted a ticket and received a reply almost immediately.