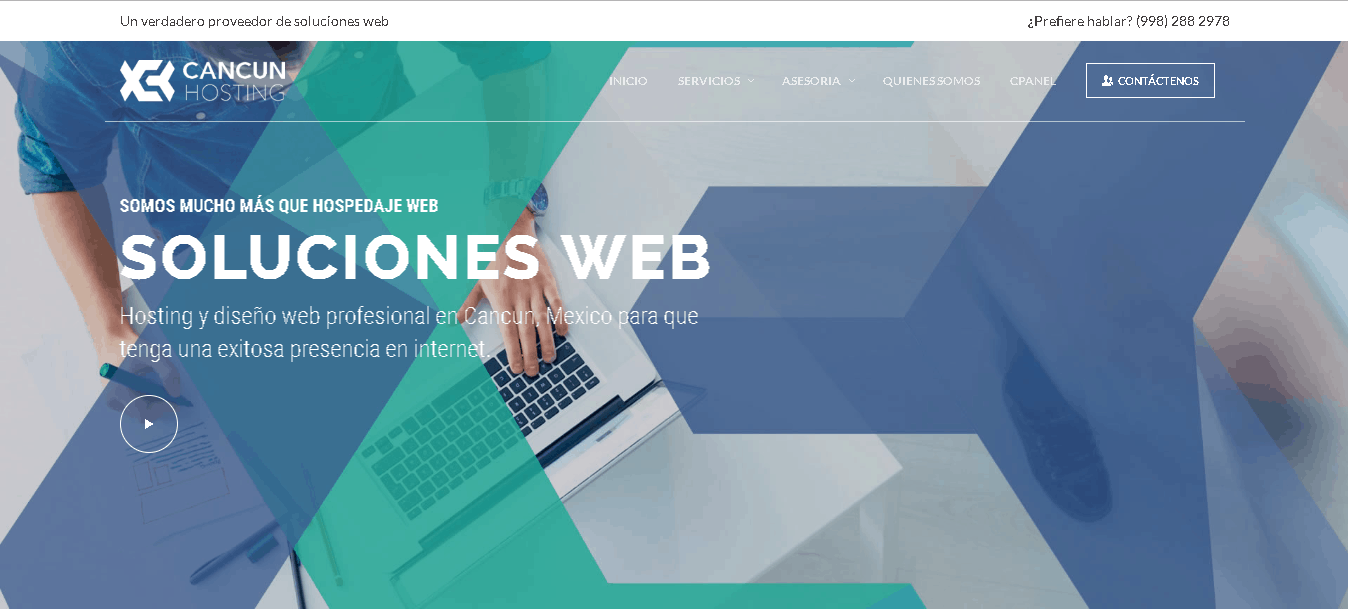 Cancun Hosting is a web hosting provider with ten years of experience. While their clients are mainly Mexican, they also have servers in the United States and offices in North Carolina. Their website and support are available only in Spanish, but the website translates quite well into English.
Features and Ease of Use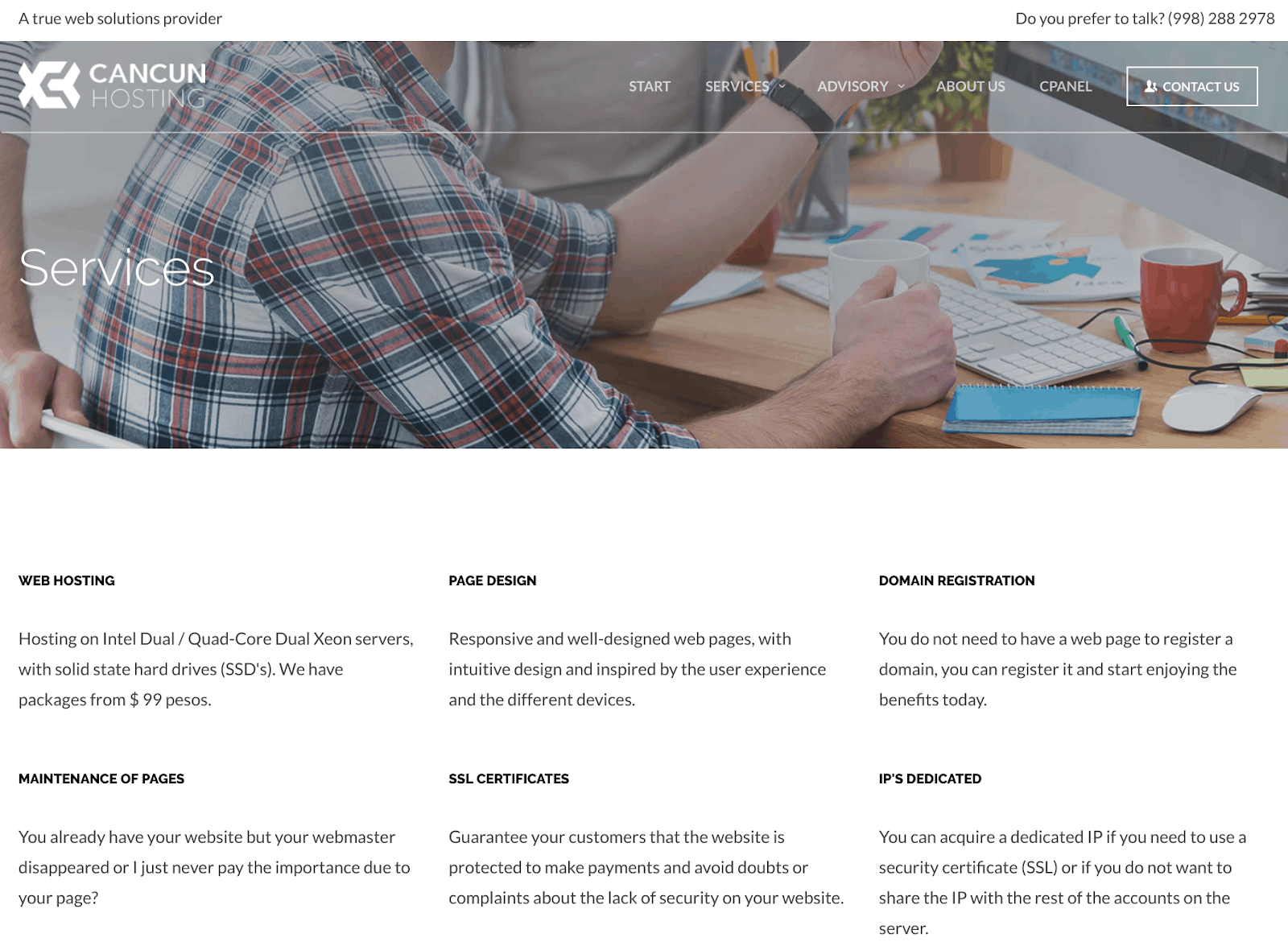 Cancun Hosting does not provide an uptime guarantee. However, it is part of a Content Delivery Network (CDN) that reroutes traffic from a down server to the nearest working one. The CDN also increases download speeds by rerouting traffic through a server close to a visitor's geographic location.
More than 400 different applications are pre-installed and ready to download, including WordPress and Joomla. E-commerce merchants can also integrate Magento, Shopify, and WooCommerce with a single click. Unfortunately, none of the shared web hosting plans come with SSL certificates included, but you can purchase one separately.
There are four different shared web hosting plans to choose from. They all offer different speeds and memory capacities, but all come with SSD drives and Railgun functionality. All annual plans come with a free domain registration, and the highest-tier plan also comes with cPanel 11.
Unless you get the highest and most expensive business-tier plan, memory capacity tops out at about 5 GB, which is not enough for larger e-commerce stores. However, novice merchants should find it sufficient to get started, and can also take advantage of Cancun Hosting's separate web design services to optimize the look and functionality of their site.
Pricing and Support
Cancun Hosting's prices are around the industry average but are not as low as they could be considering the main Mexico location. I feel that there is a real opportunity for this company to offer proximity to the American market but at Mexican prices. On the plus side, all plans come with a 30-day money-back guarantee, which reduces your risk.
As you move up the price tiers, what you get for what you pay is good but not great. The leap from the entry-level to the mid-level tier is fantastic! You get a whopping 300% increase in disk space and double the data transfer for only about 80% more in price. However, the value starts to diminish in the mid-tier plans. Moving up from the mid-tier to the high-tier plan gives you a massive 10x boost in disk space and unlimited bandwidth for just a little over double the price. However, it's worth noting that the absolute price is still quite high compared to what you might find elsewhere.
Cancun Hosting offers only Spanish speaking support. I found phone support to be helpful and able to answer most of my questions, and I received a response from their website contact form within 48 hours. There is no live chat and no self-help knowledge base.