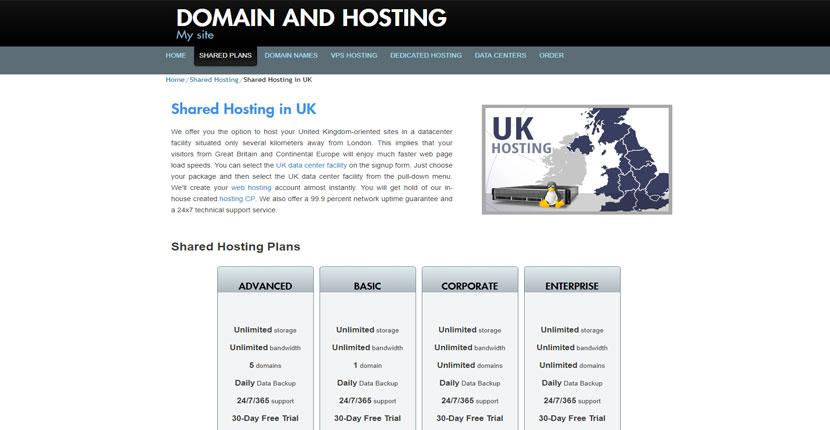 The team at Germany-based BootDomain.com clearly set out to create a hosting service with a better user experience for their customers. For the most part, they've succeeded. BootDomain.com is a competitively-priced hosting service that offers a custom-built and user-friendly control panel complemented by speedy and efficient support. The many thoughtful touches offered by this company make it perfect for non-technical users with the need for professional, reliable hosting.
Features and Ease of Use
BootDomain.com packs its plans with a number of beginner-friendly features, so you won't have to look to many other places for your hosting needs. For starters, there are four shared plans with your choice of data center (Australia, U.S., or U.K.). BootDomain.com also offers a 99.9% network uptime guarantee.
All shared plans include the following:
Free website migration service
Unlimited disk space
Unlimited bandwidth
Daily backups
Unlimited add-on domains with higher-tier plans
One-click installer
Two downsides I noticed with these plans are that while BootDomain.com does offer an auto-installer, it comes with only 40+ applications as opposed to the usual 300+ offered by other hosts. On top of that, there's PHP support, but only up to version six — which means that your scripts may run more slowly with this web host.
A distinctive feature for all plans is the Hepsia control panel. BootDomain.com has reimagined the typical hosting control panel and created an extremely user-friendly interface with drag-and-drop functionality that non-technical business and marketing types will love. Also, instead of having to swap between two different control panels to manage your website, domain information, and billing, you can do it all from the Hepsia interface.
Pricing and Support
It's not the least expensive hosting service, but BootDomain.com is definitely not a premium-priced service either. In terms of value for money, it ranks squarely in the middle of the range.
You do get a free domain registration with an annual plan, though the downside is that annual billing is the only option you have available. There's also a 30-day free trial for you to test out its services risk-free.
BootDomain.com has established itself as a provider with top-notch support. We offer round-the-clock support service, ensuring assistance is available 24x7x365. Plus, we guarantee a one-hour response time for all tickets submitted. You can reach our support team via phone, chat, or the ticket system. Additionally, we have a vast collection of video tutorials that you can explore to enhance your knowledge.