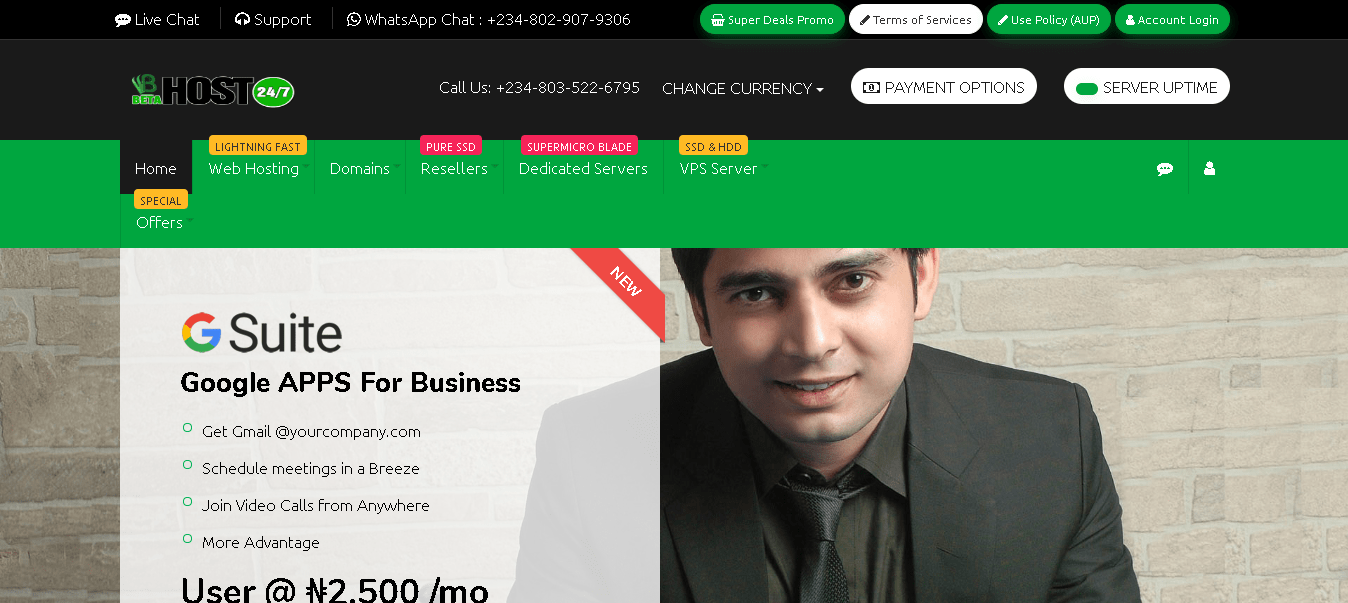 Beta Host has been providing hosting since 2014, albeit with a name change along the way. A Nigerian company, it currently has
customers in more than 85 countries around the world and servers co-located in worldwide data centers
. The website is available in English, as is it's support.
Features and Ease of Use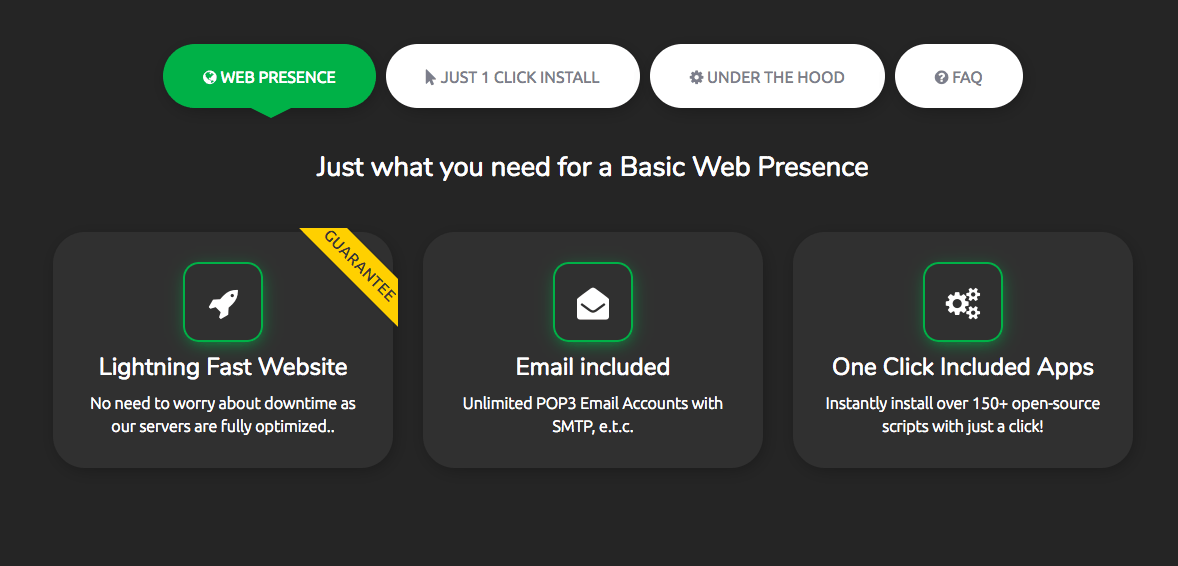 Beta Host offers a full range of hosting plans, including shared hosting which comes with the following core features:
99.9% uptime guarantee

Free .com.ng or .com domain

Up to eight add-on domains

Free SSL certificate

Up to unlimited SSD disk space

Unlimited bandwidth
Beta Host uses Intel Xeon processors with fast SSD storage, in RAID configuration to mitigate against data loss, and a reliable cPanel control panel. The plans advertise a 100% uptime guarantee, but after digging into the terms, you can see that the SLA is for an industry standard 99.9%.
The plans come backed with features for experts or beginners. First, there's a free installation of RVsitebuilder and also a fairly basic offering of Softaculous one-click installer, with support for 150 programs (many companies offer 300 or 400).
For experts, there are all of the standard features e.g., PHP versions 5.6 to 7, phpMyAdmin, and MySQL databases, as well as less common support for Perl, cURL, and Ruby on Rails.
Also included are "Free SEO and Marketing Tools", which after checking with support, I was advised that the tools allow you to "submit your site to different search engines at once and also ways to improve your site ranking and score". When asked how the tool would improve my site ranking, the answers got quite vague, so I can't comment on how useful this is, unfortunately.
Pricing and Support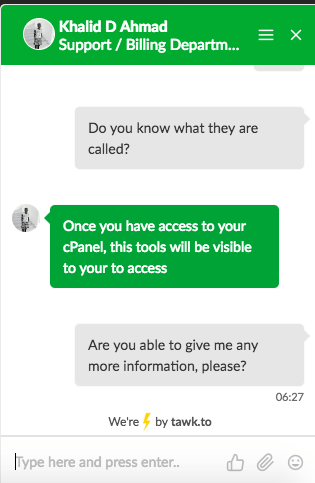 The plans are well priced, and in line with, if not a bit lower than other companies, especially given the high resource quotas. Most everyday website owners will have more than enough disk space (15GB) in even the base package, which is cheap. What's more, all plans come with a free SSL certificate and domain name, so overall, it's a good deal.
Plans can be purchased in one, two, or three year terms with no discount for purchasing longer lengths upfront. Don't let the annual terms put you off as there's a 30-day money-back guarantee to help you get started with minimal risk.
Customer service is comprehensive with 24/7 support by live chat and email, with a phone number on the website as well. There's even a knowledge base on the website, which includes tutorials.
I contacted the team on live chat at around 7:00 a.m. on a Wednesday morning. The operator picked up straight away and answered my questions politely. Unfortunately, he was not highly informed about the SEO tools included in the packages. In fact, I was advised I would be able to find out the answer once I'd purchased a plan and accessed the cPanel, which is clearly not ideal!
How much does Beta Host cost?
Beta Host offers plans from $1 to $21. The price depends on which type of hosting plan you choose. You can see the updated pricing table (updated weekly) below.

Which Beta Host plan should I get?
My recommendation is to start with a cheaper plan. You can always upgrade later on. Beta Host can help you with the migration to a more expensive plan. The increase in visitors many times takes longer than expected and you shouldn't pay a lot of money until the need arises. Of course, your needs may vary, and you can consult with a hosting expert from Beta Host here.

How good is Beta Host's customer support?
Beta Host is not ranked as one of our top web hosts. But that can also be a result of Beta Host being a small, under the radar, hosting provider. There are advantages to a small hosting company – as a customer, you are more important to them. You can also check out our comparison of the most popular web hosting services here.