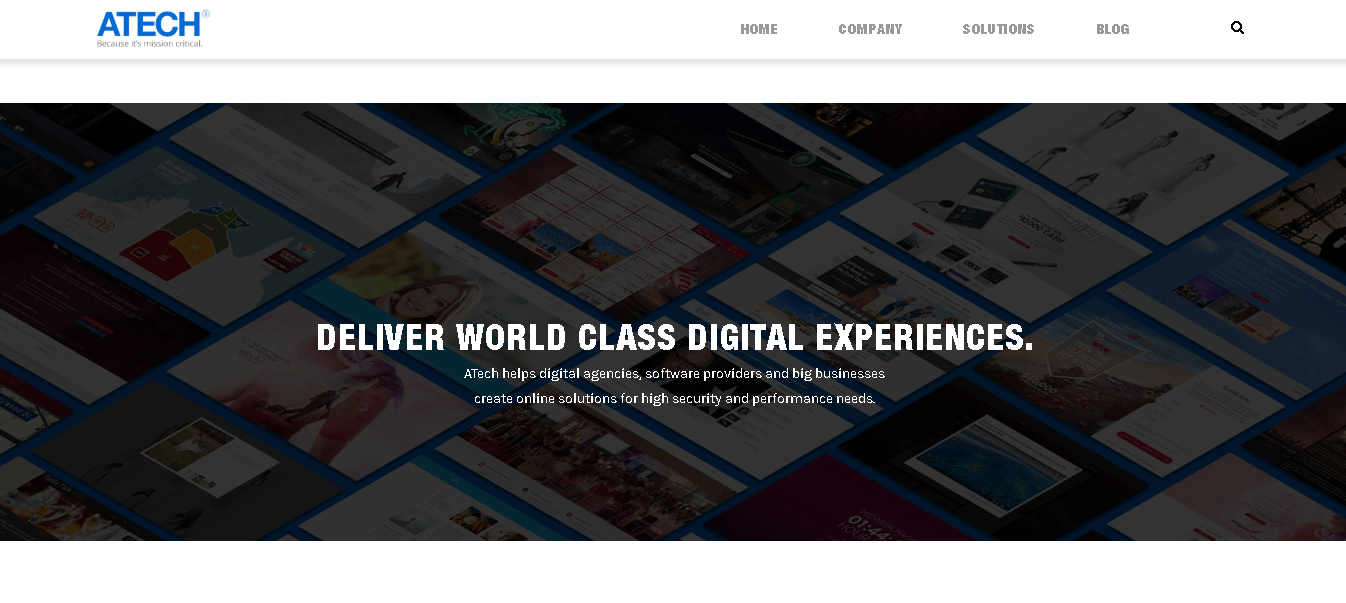 To compare the best web hosts, we hosted the same WordPress website on each one and tested performance, customer service, and value for money.
Check out the results here.
Australian tech company ATech was established in 2000. It has headquarters in Brisbane plus purpose-built, award-winning primary and secondary datacenters at Woolloongabba and Brisbane Airport in Queensland.
ATech offers military-grade cloud hosting along with managed services and web development services that are capable of handling millions of simultaneous users. This provider's website is in English, but its shopping cart can be displayed in twenty-five additional languages.
Features and Ease of Use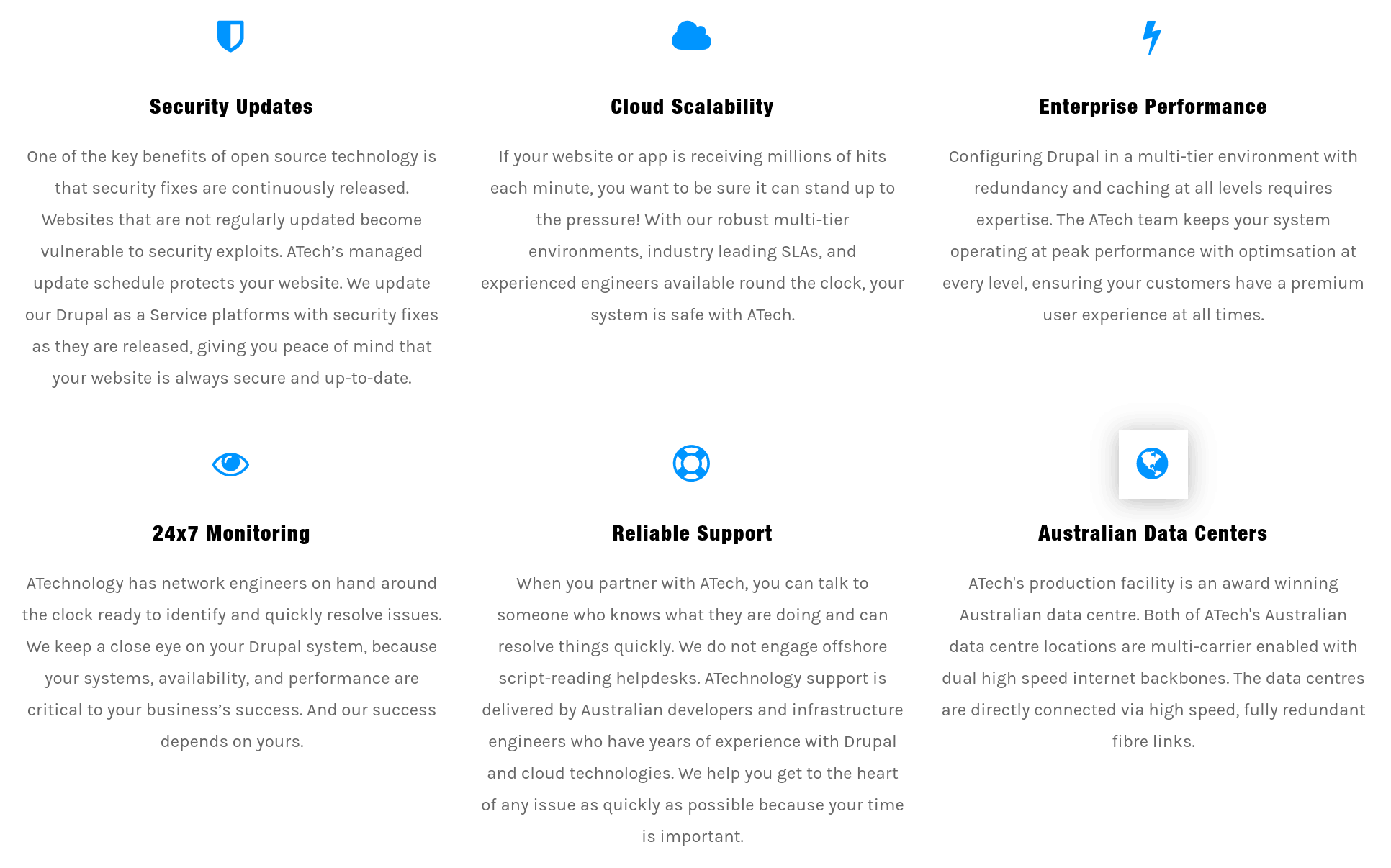 ATech offers four cPanel shared hosting plans (Standard, Large, Reseller, and Reseller Pro) plus four VPS plans and three dedicated server plans. Some notable features of the non-reseller Standard and Large cPanel plans are:
99.9% SLA
5 to 15 domains
1 GB to 10 GB high-speed storage
50 GB to 150 GB monthly transfer
Free nightly offsite backups
The Standard plan offers the choice between metered or unmetered bandwidth, while the Large plan includes 50 GB bandwidth. With the cPanel setup, you can easily manage your website hosting through a user-friendly interface. What's even better is that this hosting service caters to various needs, whether you're looking for WordPress, Magento, or Minecraft servers.
Continuing the WordPress theme, ATech offers software-as-a-service (SaaS) solutions that include WordPress-as-a-Service (WaaS) and Drupal-as-a-Service (DaaS). This company can also customize platforms for software providers who want the flexibility to create and manage their own applications while leveraging ATech's strong infrastructure and operations team. Unlike many hosting companies, ATech offers the highest levels of reliability and performance for high-demand, mission-critical applications.
If you want to help save the planet while having your website hosted, you'll be pleased to hear that a power usage effectiveness (PUE) of 1.3 means this provider has one of the greenest data centers in Australia.
Pricing and Support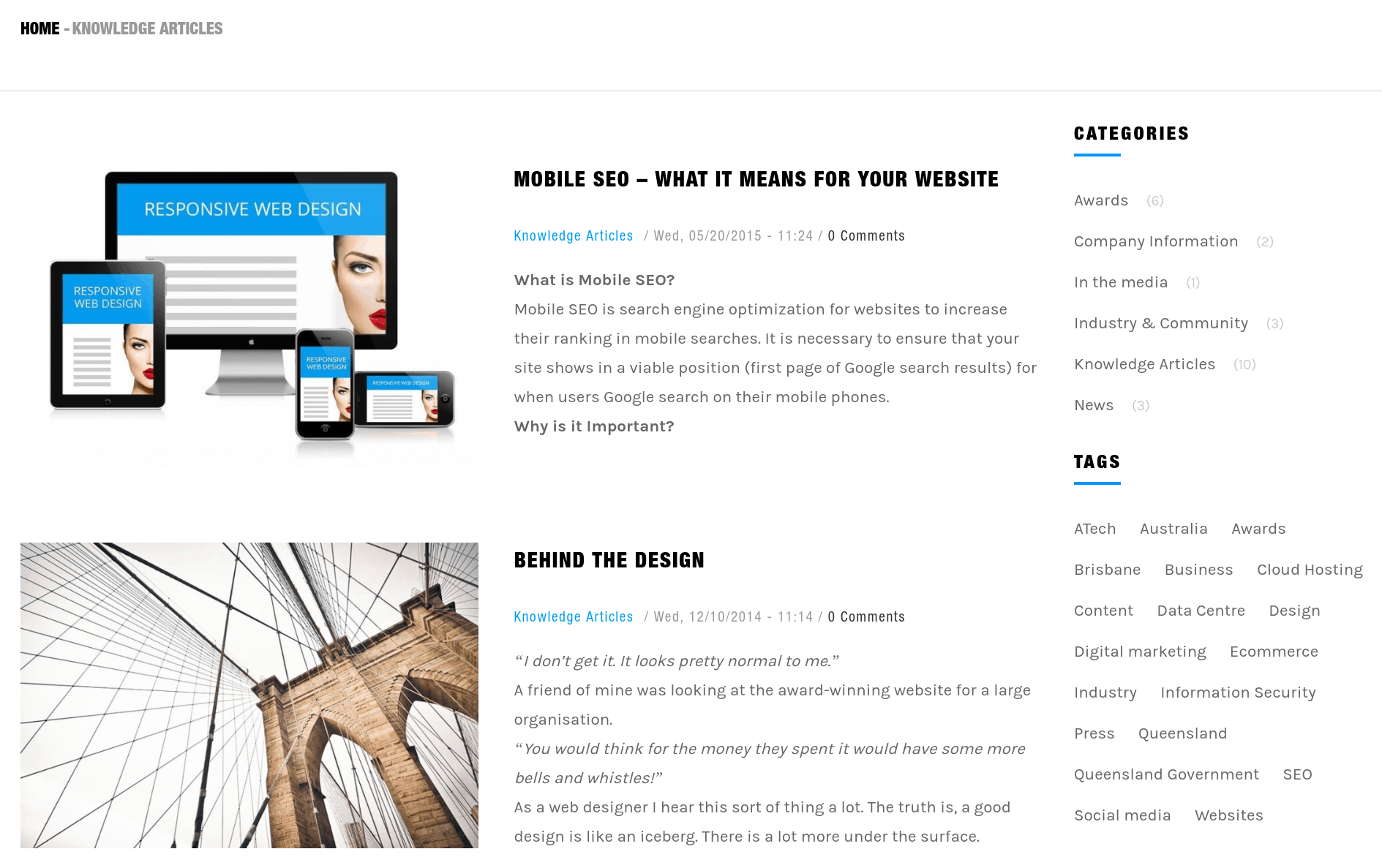 ATech's shared hosting prices are almost three times the industry average, but you do get the peace of mind that you're getting military grade cloud hosting with the highest levels of reliability and performance.
You can pay for shared hosting plans in Australian dollars on a monthly, annual, or biennial basis, and first-time customers get a 30-day refund window.
The company's customer support team can be contacted by telephone (during office hours) or email, and there is also 24/7 emergency support. Unfortunately, my exploratory email received no response.
Self-support resources are scarce. While ATech's blog includes a "Knowledge Articles" category, it contains only ten entries.