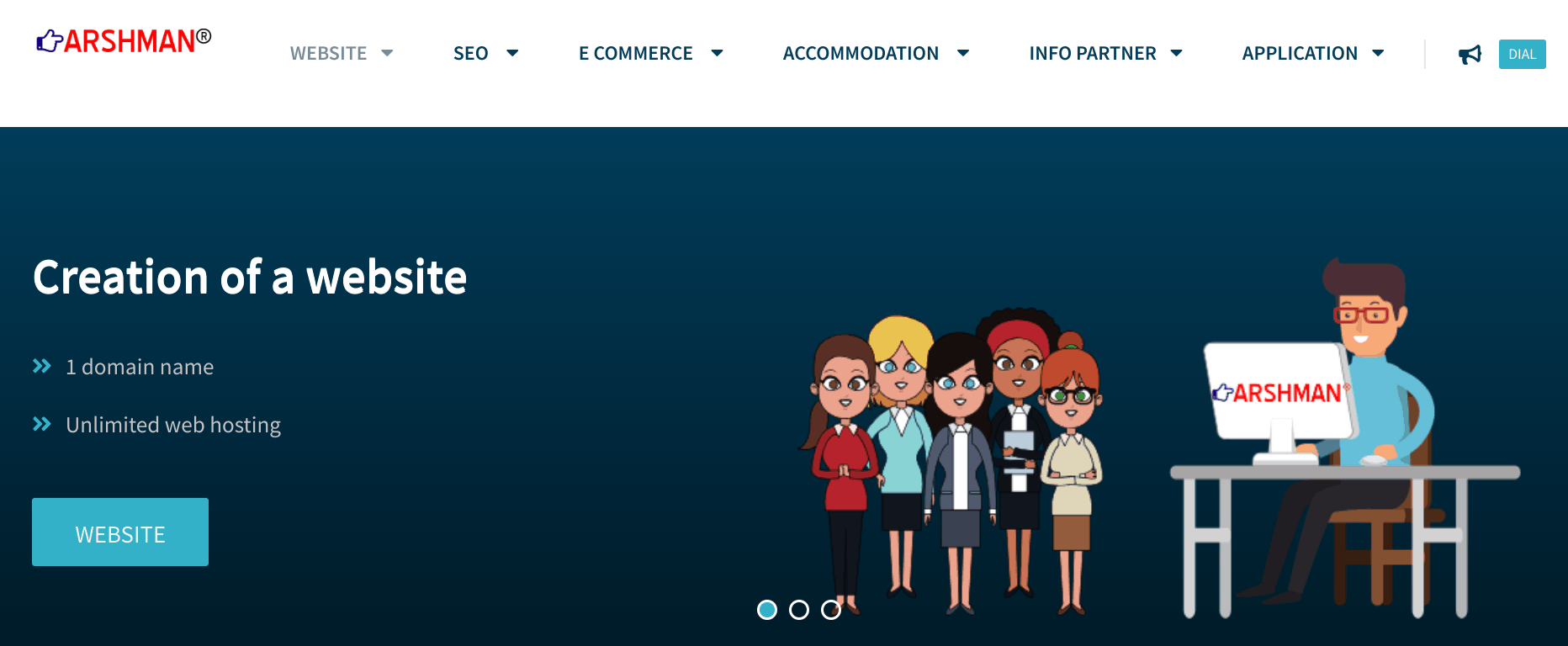 While Arshman's website doesn't say when the company was started, its social media pages suggest it has been operating since 2017. This French hosting provider offers website creation, shared hosting, reseller hosting, domain services, SSL certificates, and SEO services.
Arshman's website can supposedly be switched between three different languages — French, English, and Pakistani — but only the French language version seemed to be working at the time of this review. Similarly, many of the other website buttons weren't working, except the one to take you from the home page to the PrestaShop hosting page.
Features and Ease of Use
Arshman's home page gives a glimpse of the hosting solutions on offer. It shows one shared hosting package and one reseller hosting package. From the limited information available, I can deduce that the reseller hosting allows unlimited cPanel accounts, and the shared hosting provides you with:
20 GB disk space
Unlimited websites
Free SSL certificate
Arshman appears to be more focused on website creation services than hosting, particularly the creation of e-commerce sites based on PrestaShop.
Pricing and Support
According to the information on its home page, Arshman's shared hosting is expensive at almost double the average industry price, but this does include creating your website and adding content. Although the website suggests that you can pay in euros via PayPal, Stripe, or credit/debit card, none of the order buttons were working when I tried.
It should come as no surprise that my exploratory email went unanswered, so I was unable to summon any pre-sales support. I suggest you try calling the company before committing, although (currently) it seems impossible to commit at all.
There are no self-support resources, or at least none that can be accessed, since most of the web links lead to a page like this: