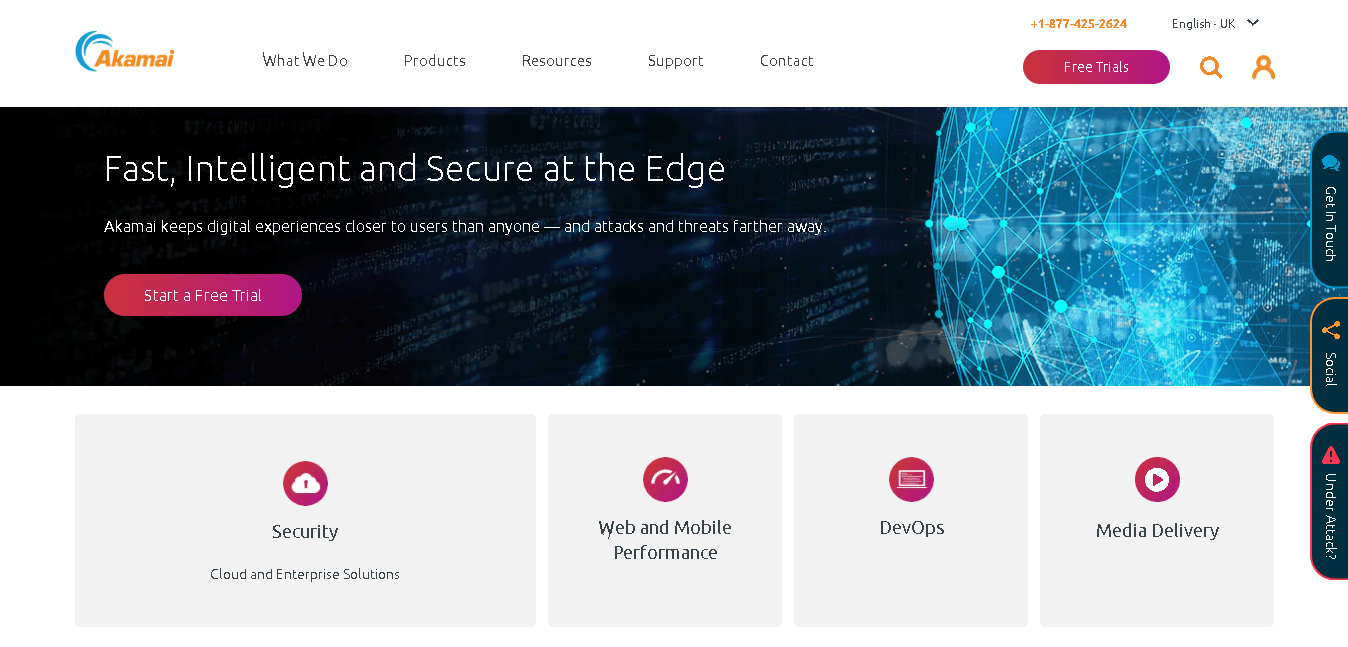 To compare the best web hosts, we hosted the same WordPress website on each one and tested performance, customer service, and value for money.
Check out the results here.
Akamai was incorporated in 1998 after about three years of research and building a new algorithm to accelerate the delivery of content. The company offers a range of internet delivery and project deployment services including security, web performance, media delivery, and DevOps.
It serves large enterprises such as Adobe and Fox and is ranked as the largest cybersecurity company in Massachusetts (2018 and 2019). This company has approximately 239,000 servers in 139 countries and nearly 1,600 global networks. Its website is in English, Spanish, French, Italian, Chinese, Japanese, Korean, Hebrew, and Deutsch.
Features and Ease of Use
Akamai is not for SMBs. Its service is more suited to large enterprises, especially those with a global target audience. It also doesn't offer traditional web hosting solutions where you purchase a plan and host your website.
The related service for web hosting is the cloud and content delivery network. What this does is deliver your content to your website/application visitors through Akamai's network to accelerate speed and load time.
Customers enjoy the following:
100% uptime SLA
Better network performance
Improved reliability and offload
With traditional hosting, a sudden influx of traffic that's more than your hosting plan can support will cripple your website. It will slow to a crawl causing your new and old visitors to experience long loading times or errors when they try to visit your website. However, Akamai cloud platform ensures that you can scale and meet sudden traffic spikes. It's little wonder that the top 20 E-commerce business in the United States use it.
Akamai offers site failover. Even when your servers are down, your cached content keeps on delivering due to its global network. The dynamic caching, advanced offload, and network boost allow your content to adjust to bandwidth and avoid congestions, thereby improving your website performance.
It also has a technology called SureRoute that finds the fastest path to dynamic content. Dynamic content is hardly ever cached because it changes based on the user/IP address. For example, HTML content that welcomes users by name and location. However, with SureRoute, Akamai reduces the load time of such content by sending visitors through the fastest route over its 1,000 networks.
Despite the improved performance and reliability from Akamai, the biggest downside for many businesses is that its services aren't for them, as it's only appropriate for enterprise purposes.
There are two ways to use its cloud delivery. The first is by having a hosting provider and using Akamai's DNS to accelerate your content delivery. The second is for media content delivery services, like Hulu or Netflix for example. You can host it on the cloud storage of Akamai, and it will handle distribution, transcoding, and digital rights enforcement, among other services.
Pricing and Support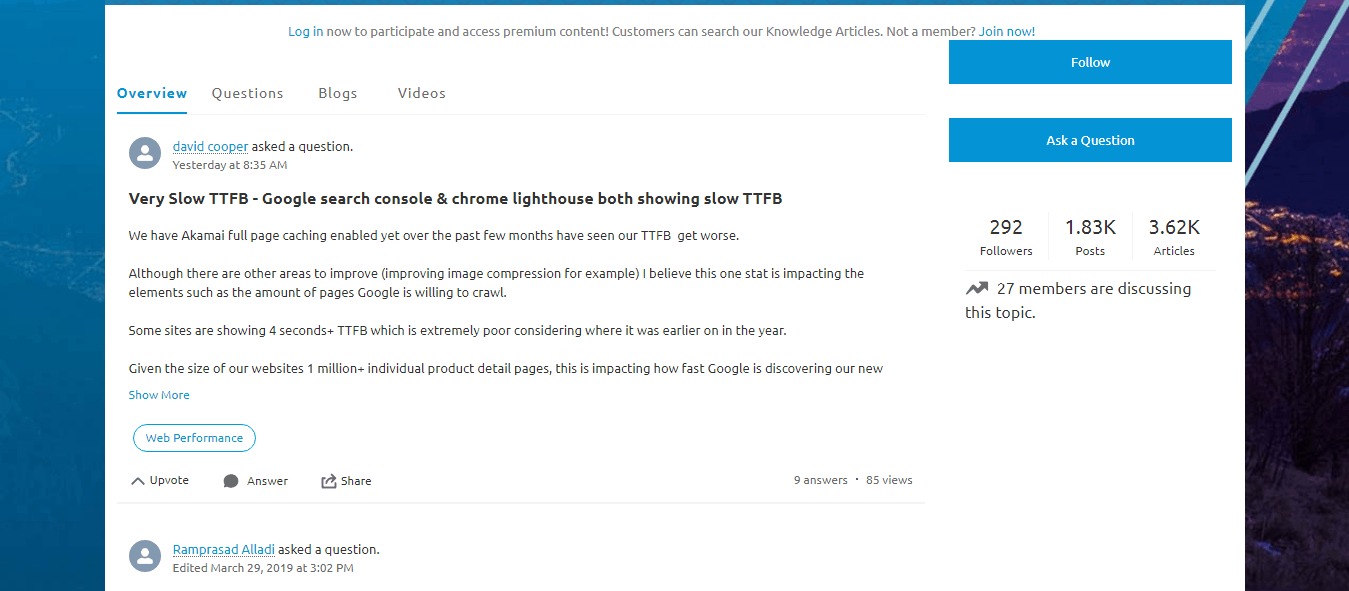 Akamai offers custom prices. It depends on your coverage area and the resources your business uses, all quoted per customer depending on the contract you decide on with an account manager. Typically, its prices at the lowest start at $2,000 per month (per the support agent at the time of writing this article).
There's a 30-day free trial to allow you see how well it works for your enterprise. Be aware that this isn't a typical hosting company, so you won't get a free domain name or other free incentives that hosting companies are known to offer.
Akamai has the resources to enable its customers to handle issues by themselves. If you need to contact customer support, you can call any of its phone numbers (toll-free in 50 countries). There's a live chat as well which I used to discuss questions with two friendly agents. Akamai also has an email address that you can reach out to and an active community that's willing to help.